Kung Fu Divas
is an intriguing movie as it mixes broad humor, character drama, satire and Kung Fu adventure. But with these seemingly contrasting elements, was the movie able to successfully blend it all in one package worth seeing on the big screen?
After years of trying and failing, Charlotte (Ai Ai Delas Alas) is finally closer to her dream of becoming a beauty queen. She's competing for the "Hiyas ng Dalampasigan" and with no viable competition in sight, the crown is within her grasp. But out of nowhere, Samantha (Marian Rivera) arrives and ruins her dream in an instant. Soon, the two become bitter rivals but a mysterious man tells them that their lives are connected and they are destined to save a Chinese mystical clan from an evil force.
The broad humor of
Kung Fu Divas
didn't work for me as I felt like it was trying way too hard to be funny. Comical music score and elaborate visual puns were quite excessive that it loses the punchline even before it lands. But when the movie eased off from its frenetic pace and focused on character dynamics, the comedy was more effective. A simple uttering of the line "Thank you for that wonderful question" in a perfectly-timed scene is funnier than the flamboyant set pieces.
One surprising element about this movie is its very earnest take on the standards of beauty and why women are drawn to be attractive. While the story makes fun of beauty pageants, it actually touches on a very realistic take on why being beautiful is not simply because of vanity. Through a couple of well-written breakdown monologues,
Kung Fu Divas
was able to address that there's a different pressure for women to be beautiful. It's a very insightful message and for that alone I would recommend the movie.
The visual aspect of the movie is commendable. There are a couple of misses like close up shots of the stars during fight scenes but in general,
Kung Fu Divas
was able to deliver a very convincing world of heightened reality. The hard work from the production crew to make the visuals look good is clearly seen on screen. Sure, we still need to improve on some areas but this movie shows that we are going to the right direction.
The movie also works thanks to the strong chemistry between its two stars. While De las Alas tends to go over the top in some scenes, she was still able to pull through in the end. Meanwhile, Rivera shines in the movie as she is fully committed to the character and I must say she was impressive during a revelation/breakdown scene. It's a twist that's both clever and emotional that requires for the actress to be funny and endearing at the same time and she pulled it off effortlessly.
Kung Fu Divas
is far from perfect but the level of commitment displayed on screen and the surprising heartfelt take on defining a person's identity puts it a notch higher than your typical local mainstream movie.
Rating:
8 / 10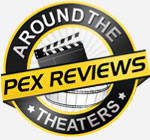 Discuss the movie at the
Kung Fu Divas
thread