I never thought that Ramon Bautista's bestseller
Bakit Hindi Ka Crush ng Crush Mo
will be made into a movie. The book is basically just a collection of Bautista's answers to questions about love and relationships on his Formspring account, so how this material will be adapted into a full length feature intrigued me.
Sandy (Kim Chiu) just got dumped by her boyfriend while Alex (Xian Lim) returns to the Philippines after calling his wedding off. The two cross paths when Alex was assigned to save the family's record company which is on the brink of bankruptcy. One of the solutions is lay people off which includes Sandy. Alex finds out that the only person who knows the company really well is Sandy, so he hires her back but they soon discover that the record company is not the only thing that needs to be saved.
Crafting a story that will connect to the book is a tough thing to do and unfortunately the movie didn't mesh that well. Ramon Bautista plays a version of himself in the movie who appears randomly to blurt out lessons and lines from the book and while it's all witty, it does feel out of place to the love story of Sandy and Alex. Actually, it does not feel connected at all and it felt like that movie was trying to tell two very different perspectives about romance at once. The main love story is really just a generic one with all the standard setups and obstacles. There are parts of the story that felt underdeveloped like Sandy's mother, who suddenly became all too dramatic about not giving her kids the time and attention they deserve. That character's presence is just too minimal so that scene felt so unnecessary other than just giving Sandy some sort of family issue to deal with. The movie also had a good story about reviving the dying record company (which had a nice interplay with facing failures) and commentary on the state of OPM but they dropped it abruptly to segue into another melodramatic "confront-your-family-issues" moment.
While I have some issues with the screenplay
Bakit Hindi Ka Crush ng Crush Mo
still turned out to be a fun movie thanks to Kim Chiu's hilarious performance. This is arguably Chiu's best movie role to date as she was so fun to watch as the clueless but well-meaning, hopelessly romantic Sandy. Chiu's comedic timing is perfect and she makes every silly scene and over-the-top dialogue work because of how devoted she was to the role. Xian Lim is fine as he has the qualities of the ideal leading man and he also shares good chemistry with Chiu (their kissing scenes sizzled). No one from the supporting cast really made that much of a mark and it was disappointing that Pokwang's role as Sandy's mother was played in a straightforward manner. I think the movie missed a lot of potentially funny moments by deciding to have Sandy's mother act so serious. Come on you have the reliably funny Pokwang directly interact with Kim who is giving out a career-best in comedy and yet you don't maximize that?
While
Bakit Hindi Ka Crush ng Crush Mo
does not exactly capture the essence of the book, the movie still succeeds largely to the engaging performance of its lead star and the effective chemistry that made the romance work despite the shortcomings of the script.
Rating:
7 / 10
Now showing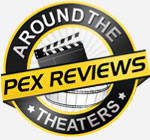 Discuss the movie at
Bakit Hindi Ka Crush ng Crush Mo
thread