Adventure | Drama | Fantasy
Have you always loved the classic fairy tale
Jack and the Beanstalk
? Then relive your favorite childhood adventure story in the full-length film adaption,
Jack the Giant Slayer
, brought to you by
X-Men
director Brian Singer.
Our young hero Jack (Nicholas Hoult;
Warm Bodies
), in his contemporary teen costume and perpetually open mouth, suddenly finds himself in an extraordinary adventure and an extraordinary love life. Not only did the plain but radiant—and restless—Princess Isabelle (Eleonor Tomlinson), fall in love with a poor farm-boy like him (and despite him looking not so intelligent with his open mouth), but the magic beans handed to him by a monk catapulted him into an adventure only heard in legendary fables and night-time stories. One moment, he's just a commoner, and the next he's a hero. It's the story of
Jack and the Beanstalk
and
Jack the Giant Killer
combined, with Stanley Tucci as bad guy Roderick and Ewan McGregor as the king's brave knight, Elmont, with an unflattering hairdo.
Jack the Giant Slayer
's plot is solid and competent, with scenes that strongly remind us of such movies as
Jurassic Park
, Disney's
Aladdin
and a little bit of
Prometheus
and a teensy bit of
Titanic
. It's the kids who will surely love the movie, with castles, princesses, magic beans, and of course a race of gross-looking giants (including Bill Nighy). Adults will be engaged by the story but should not expect much entertainment from the dialogue as they are minimal in this movie and lacking in wit and substance— the humor only relies on the characters' comical expressions and not their lines. The fun and entertainment come from the visuals and the adventure itself: the suspense, the legend and the fantasy, all delivered from an effective storyline.
The CGI is believable enough, except for one giant's parasitic twin, which was bothersome crude. This is a movie that can be seen either in IMAX-3D or in 2D, not much difference.
Jack the Giant Slayer
is fast-paced, visually absorbing and essentially fun. A family friendly epic adventure-fantasy story. A great way for families with young kids to spend a day at the movies.
8 out of 10 stars
In Philippine Cinemas February 28, 2013
PG-13
Available in 2D, 3D and IMAX-3D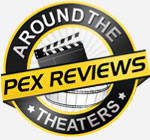 Discuss the movie
in this thread
.