Home
›
PEx News and Tech
›
Local and Foreign Issues
GOOD DAY PEXERS!
If you are having trouble in your account access, please do send us an email at
[email protected]
Thanks,
PExer99
Dutertenomics - Tax Reforms
mimigs
Member
PEx Veteran ⭐⭐
1. sugar-sweetened beverages and carbonated drinks
House - eyeing a provision imposing an additional P10 excise tax on sugar-sweetened beverages and carbonated drinks
2. Tax Program
Those earning P250,000 or below annually will be exempted from paying income taxes. The mandated 13th month pay up to P82,000 as well as other bonuses will still be tax-free.
The "ultra-rich," who comprise 0.1% of taxpayers, will be levied a higher rate of 35% from the current 32%.
Current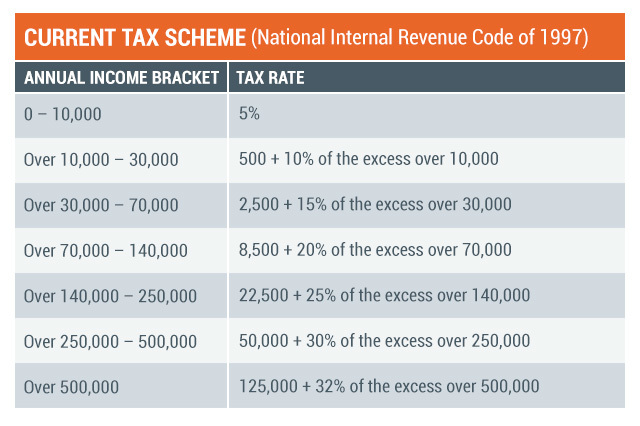 AFTER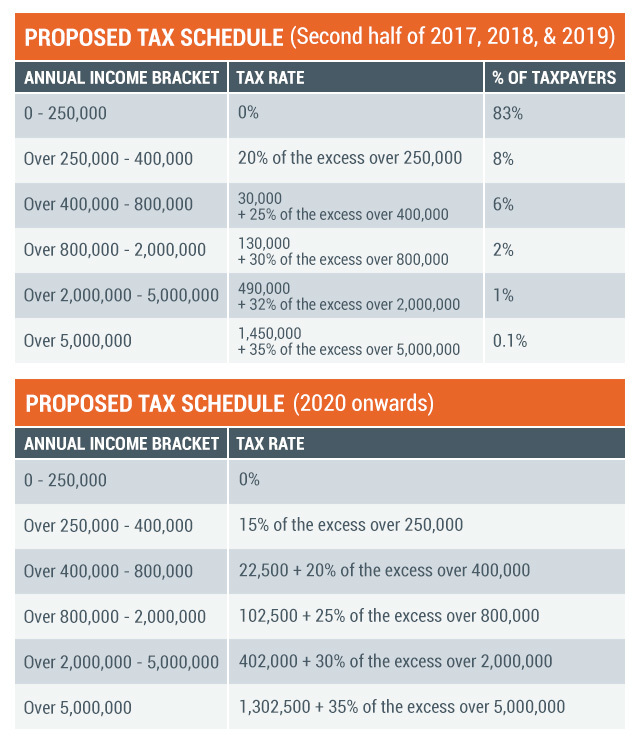 in comparison, if 500k is your yearly income...
your Current tax = 50k + 50k(30% of 150k excess)
vs
your New dutertetax = 22.5k + 20k (20% of 100k excess)
you save around 60k in taxes
BUTTT!
3. Excise tax on fuel
4. TAXES on new cars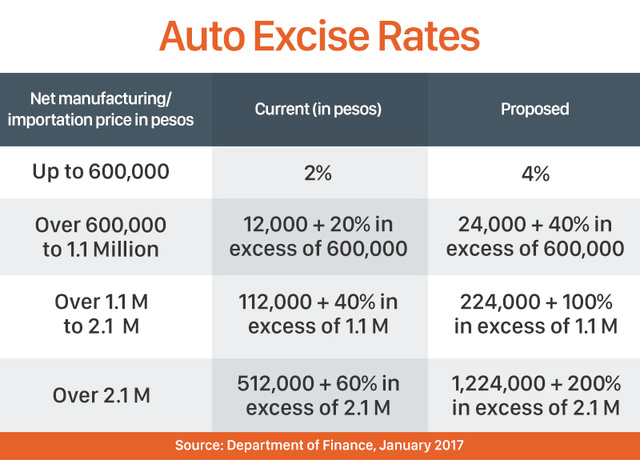 here's a sample computation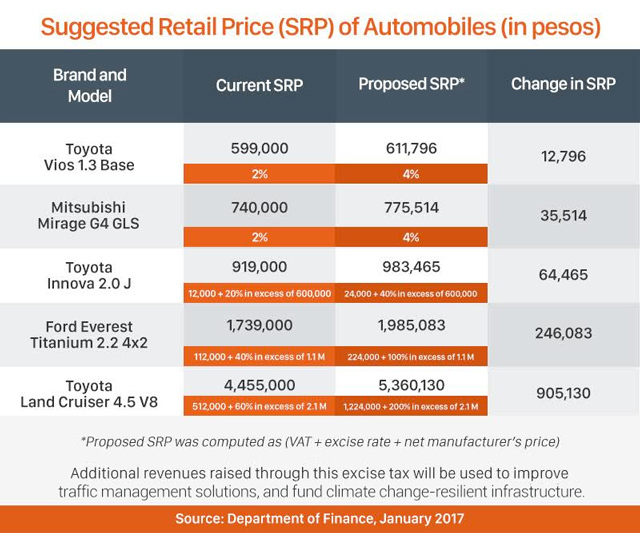 http://www.rappler.com/newsbreak/in-depth/160097-tax-reform-duterte-income-tax
http://www.dof.gov.ph/index.php/ctrp-cornerstone-of-infra-buildup-funding/
http://www.rappler.com/nation/168763-house-committee-approves-duterte-tax-reform-package
thoughts?
Leave a Comment