Home
›
PEx Local Entertainment
›
Showbiz - Female Celebrities
♥ Lauren Young ♥ Mula Sa Puso's Olivia 'Via' Pereira ~ Laurenaticz 2~
BE UPDATED! BE HEARD! SUPPORT LAUREN YOUNG and SIGN UP FOR HER FANLISTING. Be part of the LAURENATICZ!
Lauren Young
is a Filipina Actress who is best known for her role as "Nelle",the youngest and only sister of Gens (Rayver Cruz) and Lieu (Aldred Gatchalian) and the love interest of Josh (AJ Perez), in the popular teen oriented show "Abt Ur Luv". She's the youngest member of Star Magic Batch 13, as she joined the management at age 13 in 2006. She's also the youngest sister of former Star Struck alumna and current Star Magic talent, Megan Young.
She is currently playing the lead role Olivia 'Via' Pereira in the remake Mula Sa Puso.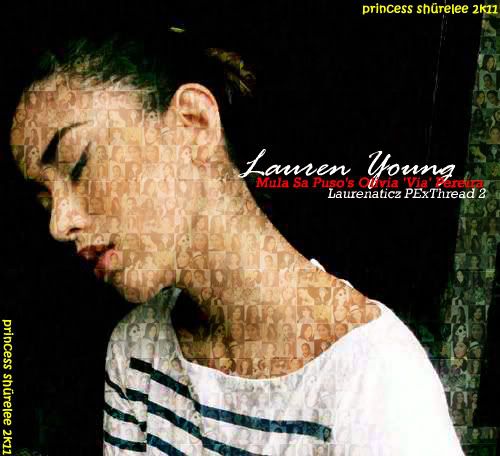 Previous thread: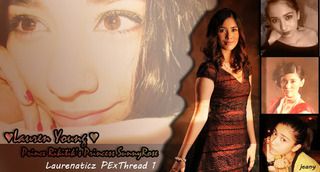 November 27, 2010 - May 1, 2011