Home
›
PEx Local Entertainment
›
Showbiz - Female Celebrities
VILMA SANTOS:Amidst Fame&Success, Family Still Comes First for the Queenstar Thread27
justinforever1
Member
PExer
[/B]
Being a mother completes a woman. But there's an even bigger picture here if the mother happens to be VILMA SANTOS. Yes, the Star for all Seasons herself.
With her stature, fame and wealth, Vilma Santos, the Queenstar that she is, can now rest on her laurels and make a full 360 degree turn into motherhood. And as she stated from the very start, Family is still her top priority, the rest will just follow. But the clamor of the public or the masses in general makes her juggle from motherhood, politics and showbiz. And these three makes her even an ultimate woman, a bigger political figure and a complete artist. Amazing isn't it?
Vilma is a hands-on type of a mother. She makes sure everything comes from her and she'll do it by herself. She's not the type who always depends on the "yayas" or "household helpers." She prepares her husbands things, if time permits. She even spends time with her family in watching movies, going out of town, etc. In an interview she said, "Perhaps it's because I am a woman and a mother. A mother's heart is different; a woman's pulse is different."
Exactly, a mother knows what's best for her family.
Still at the prime of her career, with movies, politics, endorsements, speaking engagements and guestings, how can she fulfill her duties being a mother to her 3 boys? Well, it's a feat only a Vilma Santos can do.
After all, Philippine cinema's greatest actress and queen is also the nation's pride as a mother.
Family comes first and everything else will follow.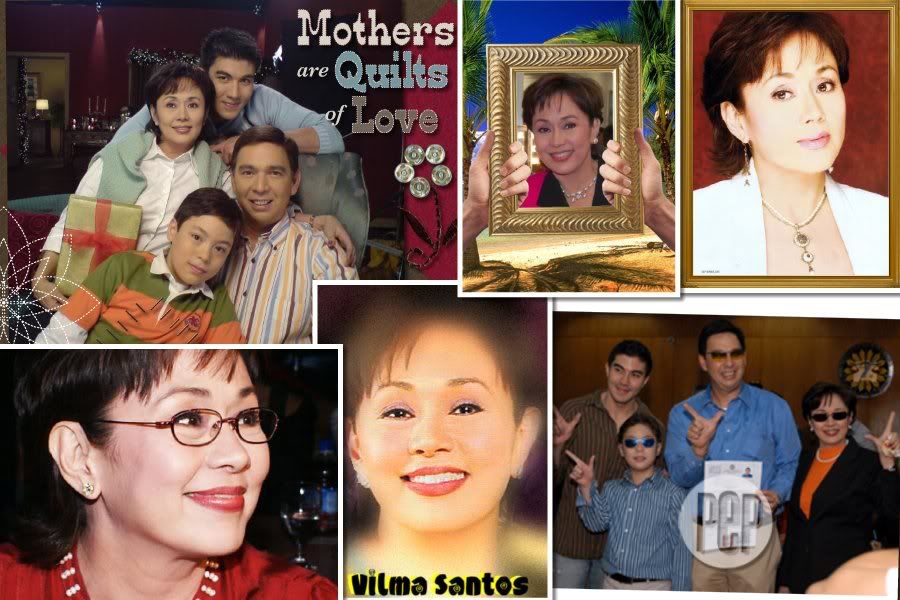 Leave a Comment