Home
›
PEx Hobbies
›
Anime and Manga
New anime in 2002
bluemist
PExer
I personally call this "The Seven Wonders of the New Anime Season!" These are some of the top anime recently finished in Japan. I highly recommend these shows so grab a copy somewhere!
Azumanga Daioh - Funniest anime of the season based on a 4-panel manga that features a bunch of girls (and a man) in a school setting. My favorite!
Ai Yori Aoshi - Romantic anime where two kids left their wealthy but strict families to live and love each other.
Chobits - From the manga by CLAMP creators of CCS, AL and X, a story about humanoid robots called persocons specifically one of the cutest anime girls, Chii.
.hack//SIGN - Online RPG goes anime as characters solve the mysteries of The World.
PitaTen - Cute anime of the season, an apprentice angel and another apprentice devil seems to live together and becomes friends with kids from the neighborhood.
RahXephon - It's a little bit of Eva all over again as a man and woman discover a secret mecha that may save the enslaved world.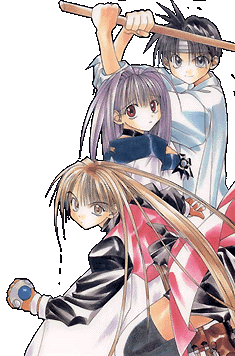 Tokyo Underground - From the makers of Saiyuki, there is a world underground where people can harness mysterious powers unknown to the people in the world above.