Home
›
PEx International Entertainment
›
Movie Reviews
Speak your mind, but mind what you post. Let's not spread disinformation and/or misinformation.
REVIEW: Don't Worry Darling [2022]
PEx_Movies
Administrator
PEx Moderator
'Don't Worry Darling' effectively used the mystery thriller genre to drive important lessons to the heart and makes audiences genuinely think.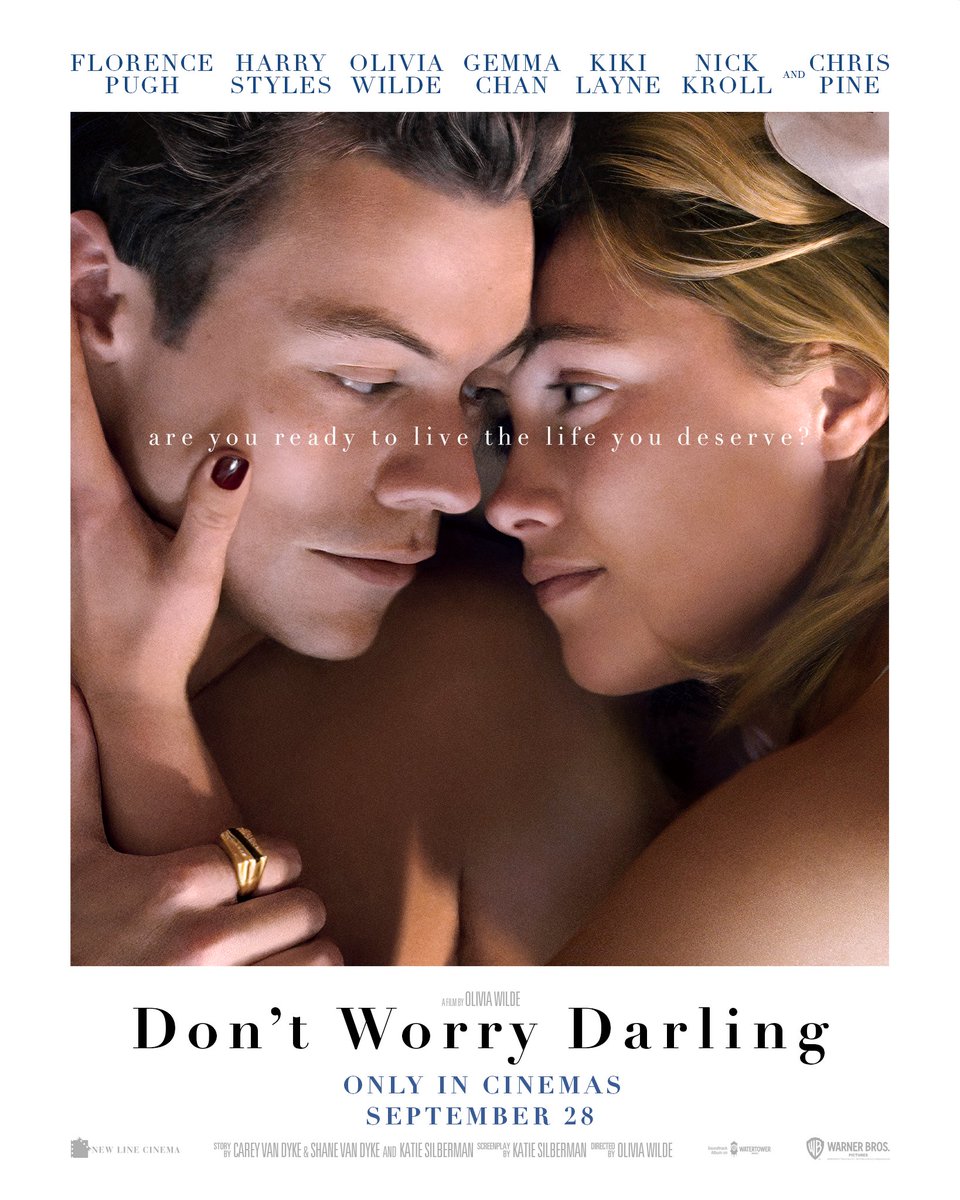 Photo Credit: Warner Bros. Pictures
PEx Reviewer:
@Laurence_writer
Many of us first heard about this film with social media buzz like "Harry Styles allegedly spitting on Chris Pine", "Ms. Flo being an unbothered queen", and "an apparent tension between Pugh, Styles, and Olivia Wilde at the red carpet". But 'Don't Worry Darling' — starring Florence Pugh, Harry Styles, Chris Pine, and Olivia Wilde — is so much more than the off-cam drama that excited every movie buff (and even the occasional gossipmongers) in recent weeks.
Florence Pugh, known for horror thriller 'Midsommar' and 'Little Women', plays Alice, a housewife living in the desert town of Victory who spends most of her waking life tending to her husband's needs, doing chores, and just having a good time with her fellow housewives and friends. Alice is living the best of her life with her loving and charming husband Jake (Harry Styles) when an incident involving one her friends made her start questioning everything that's happening in their supposed-to be-utopian community.
'Don't Worry Darling' headlines the message of equality at a time when the fragility of the male ego becomes more and more apparent. It effectively used the mystery thriller genre to drive important lessons to the heart and makes audiences genuinely think. And at the same time, it excites viewers and makes them want to see what happens next. Wilde, who's only on her second directorial stint, was able to do all this with playful camera shots, strategic sound design, and impeccable transitions, which allowed moviegoers to just take everything in and appreciate the goodness of the story and that of the performances of the cast members.
While the storytelling was top-notch, the story itself is not exactly original. 'Don't Worry Darling' closely resembles the plot of comedy film 'The Stepford Wives' (2004). To be honest, the entirety of the movie feels like Stepford Wives being given the Matrix treatment. It's not necessarily bad, but it just means that there's really nothing too special about it. And nothing in the material suggests anything in there to make it stand out from all other movies that have sought to be commentaries on the equal role women should have in our society.
What is enjoyable about 'Don't Worry Darling' though are the excellent performances of the cast, especially that of leads Pugh, Styles, Pine, and Gemma Chan. Pugh's versatility as an actress was put to good use in this movie while Styles continues to be a revelation in the big screen. Pine was quite effective in his low-key villain role while Chan redefines the role of an iron butterfly. The acting alone from the leads and that of the supporting members are enough to make any audience just sit and watch in awe.
'Don't Worry Darling' is a treat for those who put a high premium on storytelling and acting. Wilde and the cast made the best out of the material they have. And it's surprisingly enjoyable and truly a marvel to watch.
Tagged: