Home
›
PEx News and Tech
›
Local and Foreign Issues
Google Pushes Chinese Propaganda About South China Sea – with Wikipedia's Help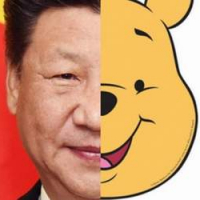 booksale
PEx Influencer ⭐⭐⭐
A discussion at the Wikipedia Reddit community yesterday noted that Google searches asking if China owns the disputed South China Sea prominently featured a result from the online encyclopedia parroting the Chinese government position that it "enjoys indisputable sovereignty" over the sea. Reddit users noted the line appeared to be taken from a Chinese Foreign Ministry statement quoted in the article, a fact not included in the Google snippet. The line was removed after the Reddit discussion brought it to attention.
This is only the latest case where Google's prioritizing of Wikipedia for prominently displayed information has spread propaganda or falsehoods.
https://www.breitbart.com/tech/2021/06/04/google-pushes-chinese-propaganda-about-south-china-sea-with-wikipedias-help/
Pls dont delete mods, breitbart's the only news outlet covering this.