Home
›
PEx News and Tech
›
Local and Foreign Issues
Capitol riots: Who broke into the building?
masayang_pinoy
PEx Rookie ⭐
Capitol riots: Who broke into the building?
https://www.bbc.com/news/55572805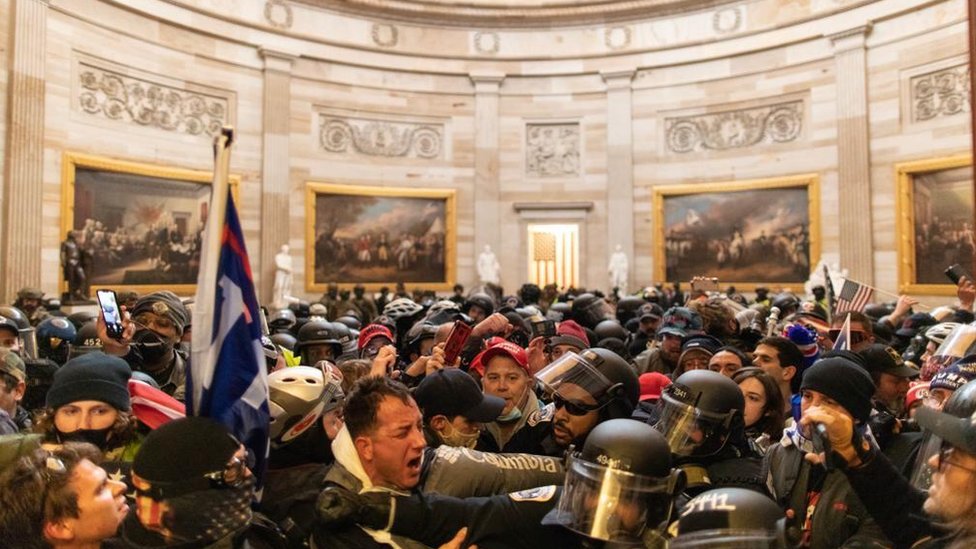 QAnon among the protesters
Images show individuals associated with a range of extreme and far-right groups and supporters of fringe online conspiracy theories, many of whom have long been active online and at pro-Trump rallies.
One of the most startling images, quickly shared across social media, shows a man dressed with a painted face, fur hat and horns, holding an American flag.
He's been identified as Jake Angeli, a well-known supporter of the baseless conspiracy theory QAnon. He calls himself the QAnon Shaman.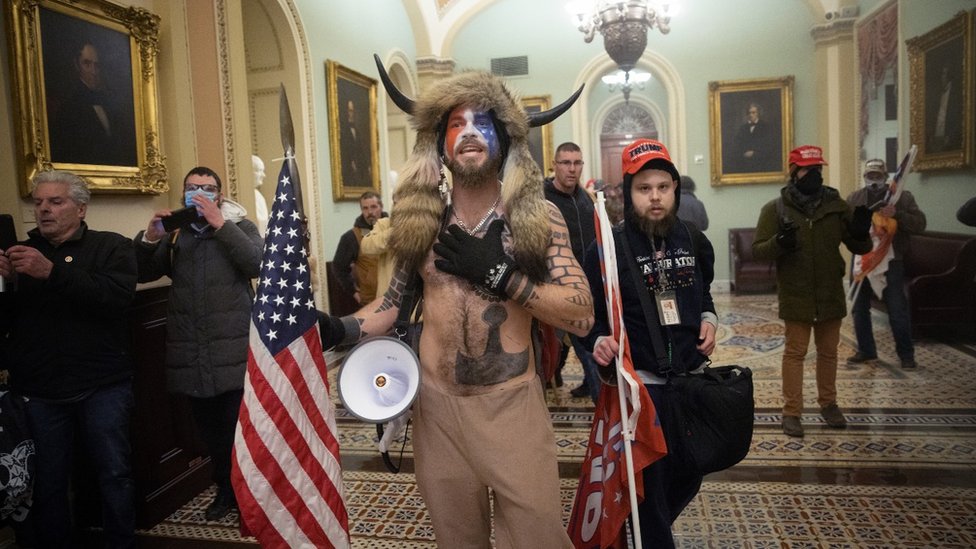 His social media presence shows him attending multiple QAnon events and posting YouTube videos about deep state conspiracies.
He was pictured in November making a speech in Phoenix, Arizona, about unproven claims the election was fraudulent.
His personal Facebook page is filled with images and memes relating to all sorts of extreme ideas and conspiracy theories.
The Proud Boys
The organisation was founded in 2016 and is anti-immigrant and all male. In the first US presidential debate President Trump in response to a question about white supremacists and militias said: "Proud Boys - stand back and stand by."
One of their members, Nick Ochs, tweeted a selfie inside the building saying "Hello from the Capital lol". He also filmed a live stream inside.
We haven't identified the individual standing on the left in the above image.
Mr Ochs' profile on the messaging app Telegram describes himself as a "Proud Boy Elder from Hawaii."
Online influencers
Individuals with large followings online were also spotted at the protests.
Among them was the social media personality Tim Gionet, who goes under the pseudonym "Baked Alaska".
His livestream from inside the Capitol posted on a niche streaming service was watched by thousands of people and showed him talking to other protesters.
A Trump supporter, Mr Gionet has made a name for himself as an internet troll.
YouTube banned his channel in October after he posted videos of himself harassing shop workers and refusing to wear a face-mask during the coronavirus pandemic.
Other platforms that have previously shut down his accounts include Twitter and PayPal.