Home
›
PEx News and Tech
›
Local and Foreign Issues
Duterte: I am 'inutile' in face of Chinese aggression in S. China Sea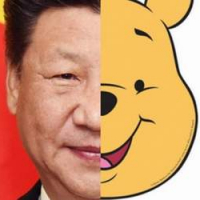 booksale
PEx Influencer ⭐⭐⭐
MANILA - President Rodrigo Duterte said Monday he was "inutile" and "cannot do anything" in the face of Beijing's continued aggression in the South China Sea, parts of which are also claimed by Manila. 
The Philippines should "just cool off" and pursue "diplomatic endeavors" to counter China's sweeping claims to the resource-rich waterway "unless we are prepared to go to war," Duterte said in his fifth State of the Nation Address. 
Then we need somebody else for the presidency.
https://news.abs-cbn.com/news/07/27/20/duterte-i-am-inutile-in-face-of-chinese-aggression-in-s-china-sea