Home
›
PEx Classifieds
›
Income Opportunities
Wanted: Remote Workers for Software Tasks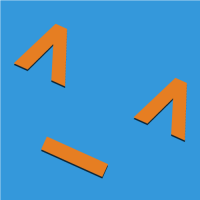 jumblethat
PExer
Get paid to complete varied tasks in software from the comfort of your own home. Perfect opportunity for people that love being on the computer and playing video games especially! Payment starts at 11500PHP/mo but is negotiable, distributed on a monthly basis via PayPal.
Requirements:
- Must understand and speak English (at least basic level)
- Must have a computer and a working high speed internet connection
For more details or to apply for the position, please send an email to "
[email protected]
". The subject line of the email must read "Application for remote work position - YOURFIRSTNAME". 
Don't be shy. Apply! Have a wonderful day hope to hear from you soon!