Home
›
PEx News and Tech
›
Local and Foreign Issues
COMMUNITY NOTICE: If you are having trouble in your account access, please do send us a message at
[email protected]
for assistance.
BALIK PROBINSIYA, BAGONG PAG-ASA PROGRAM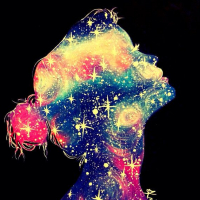 Yssa_
PExer
Source: http://www.alburolaw.com/balik-probinsiya-bagong-pag-asa-program
As of 4: 00 PM of May 18, 2020, the covid-19 tracker of covid19.gov.ph has recorded Twelve Thousand Seven Hundred Eighteen (12, 718) confirmed cases, Eight Hundred Thirty-One (831) deaths, and Two Thousand Seven Hundred Twenty-Nine (2, 729) recoveries. One of the Philippine government's response in mitigating the transmission of COVID-19 is Executive Order No. 114 entitled "Institutionalizing the Balik Probinsiya, Bagong Pag-asa Program as a Pillar of Balanced Regional Development, creating a Council Therefor, and for Other Purposes" which was signed by the President last May 06, 2020.
The Program has recognized that the National Capital Region accounts for the largest share of the country's Gross Domestic Product at 36 percent (36%) and its population of 12, 877, 253 accounted for about 12.8 percent of the Philippines population based on the 2015 national census. Also, the Program has acknowledged that the epicenters of the COVID-19 pandemic in the Philippines are congested areas located in the NCR. Thus, to decongest NCR and to promote growth in the different regions of the country, "Balik Probinsiya, Bagong Pag-asa" was institutionalized.
The Balik Probinsiya, Bagong Pag-asa Program is divided into key areas, each having measured policy objectives:
a. Empowerment of Local Industries
– It introduces a sustainable program for public sector investment and private sector participation that promotes regional development. According to the Program, Support shall be particularly provided to micro, small and medium enterprises (MSMEs) to foster the continued growth of the sector, and the rationalization of a purposeful system of fiscal incentives shall be prioritized to develop forward and backward linkages and export-and domestic oriented enterprises, access to markets and a fully integrated value chain and encourage the transfer of medium and large businesses to provincial economic hubs.
b. Food Security and Agricultural Productivity
– It encourages and facilitates innovations and technologies for agricultural production, such as modern rice farming techniques, seed production and farm mechanization, conducive to long-term and sustainable rural development. The local industries shall be supported and strengthened through the infrastructure and financial support. Measures to take advantage of economies of scale in agricultural production, promote value chain development, increase farm incomes, and improve the quality of life of farmers shall also be pursued.
c. Social Welfare, Health and Employment
– Comprehensive assistance packages shall be designed to encourage the voluntary and immediate movement to their respective home provinces of workers and overseas Filipino workers, especially those stranded in the National Capital Region (NCR) due to the Enhanced Community Quarantine (ECQ).
– Local health facilities shall be upgraded and local health capacity shall be improved to address the health needs of the community, such as building more hospitals and clinics, providing more ambulances and enhancing medical scholarship among others.
– Educational institutions and technical and vocational schools shall be built in strategic rural areas, state universities and colleges shall be linked to industries through conversion of their idle lands into science or technology parks. Access to Open Distance Learning shall also be enhanced in rural communities.
– Employment shall be created and restored through various support programs and assistance packages including resettlement to provincial township sites and community interventions or projects based on area/resettlement site.
d. Development of Infrastructure
– Infrastructure such as means of transport and communications, power resources, and irrigation facilities which support the operation and development of other sectors of the economy shall be developed in all regions of the country. The completion of existing and future railway projects to facilitate the movement of people, as well as the creation and improvement of transport terminals and construction of public markets in communities, shall be prioritized.
For the efficient voluntary movement of individuals and enterprises from the NCR to identified rural areas, an initial assessment may be provided for assistance, such as but not limited to the following:
a. Transportation and relocation coursed through the Department of Transportation (DOTr) and the Department of Interior and Local Government (DTI) which are tasked to coordinate with Local Government Units (LGUs) concerned;
b. Transitory support from existing Department of Social Welfare and Development and National Housing Authority Programs;
c. Livelihood and employment packages that are implemented or may be developed by the Department of Labor and Employment (DOLE) and the Department of Trade and Industry (DTI);
d. Agri-based support services offered by the Department of Agriculture (DA);
e. Educational Programs, including-internet based learning, through the Department of Education (DepEd), Commission on Higher Education (CHED) and Technical Education and Skills Development Authority (TESDA);
f. Fiscal incentives and transition assistance to Mirco Small Medium Enterprises (MSMEs), including but not limited to tax incentives and fast-tracked processing of licenses and permits, as may be applicable; and
g. Other forms of aid as may be necessary or formulated by relevant government agencies.
For legal questions and concerns, contact us to set an appointment: http://www.alburolaw.com/contact-us
For more legal content, visit our website: http://www.alburolaw.com/business-law-and-labor-law-updates
Leave a Comment