Home
›
PEx International Entertainment
›
Movie Reviews
REVIEW: X-Men: Dark Phoenix (2019)
PEx_Movies
Administrator
PEx Admin


PEx Reviewer: @benchboy
PEx Rating: 9/10
Photo Credit: 20th Century Fox
For a female-led superhero movie that supposedly closes out a billion-dollar film saga and dares its audience to reflect on such big ideas as self-identity and destiny, it puzzles me why there's not much hype around X-Men: Dark Phoenix. No early morning or 24-hour screenings, no merchandise you'd be tempted to purchase while having fastfood fare or gassing up, no advisories of foreign language subtitles, zilch. May have something to do with Fox being recently acquired by Disney, but nonetheless, I guess that could mean less crazier lines at the cinema, and more time to enjoy what first-time director but long-time X-Men writer/producer Simon Kinberg has come up with for both fans and non-fans alike.

X-Men: Dark Phoenix opens with a sequence in the 1970s on how Jean Grey discovers her powers as a child, causing her parents to figure in a tragic car crash. Not long after, Professor X successfully talks her into embracing her being 'special' and treat his school for gifted youngsters as her new home.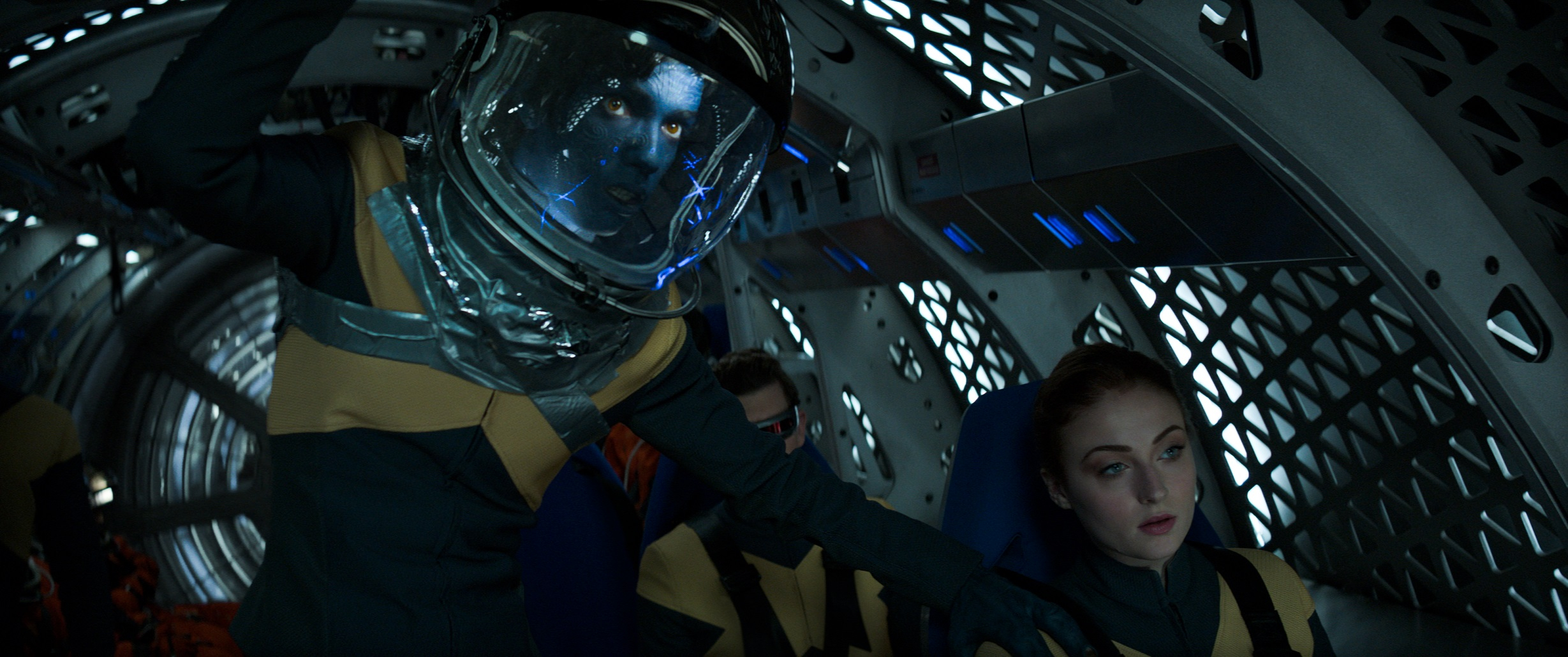 Fast forward to the 90s and we see the X-Men, led by Jennifer Lawrence's Raven, execute a rescue mission in outer space by joining forces in stopping solar flares from engulfing a spacecraft. It was eventually hailed a success, but not without the team almost seemingly losing Jean (played by Sophie Turner) after her body sucked all the energy from the solar flares.
Her mutant supertraits go 'off-the-charts' after that, with kids calling her 'the Phoenix', but she soon realizes (again) that her apparently more potent powers don't discriminate between loved ones and enemies. To add to the narrative tension buildup, she also discovers that her father is still alive – something kept from her for a reason by Professor X.
Jean, of course, gets enraged for being lied to, and this leads to the X-Men desperately pleading her to not drive them away in her life, but unfortunately, it only caused her to unintentionally kill one of the X-Men. New conflicts are brought forth as the team becomes divided between those who want to get back at Jean and those who want to save her from her own self. Things get complicated all the more when Jean meets and is almost brainwashed (was told she can 'create whole new worlds' with her powers) by the leader of an alien race (played by Jessica Chastain) who's determined to get the cosmic power – the one that created the universe – she absorbed in the rescue mission and ultimately conquer Earth.
It's satisfying to watch how many times you see various powers displayed throughout the film, perhaps quite fittingly for this "installment-ender": Jean Grey vs the other mutants, the pro Jean Grey vs the anti Jean Grey X-Men, the X-Men vs the aliens, and Sophie Turner vs Jessica Chastain for the main event. It's also worth commenting that the visual effects in Dark Phoenix felt a notch turned up from what we have seen in the other X-Men flicks, in terms of design and rendering. That said, you might want to catch this in 3D for a more, err, powerful viewing experience.
I felt Kinberg could have done better script-wise, considering that he's been with the franchise from the beginning, but I guess that's forgivable especially as he compensated quite adequately in his direction.
The ensemble cast was superb, except that Sophie Turner's features can at times be distracting. In my own ranking according to screen presence, she'll be below Gal Gadot, Brie Larson, and even Famke Janssen.
Overall, for its entertainment value and for giving a nod to women empowerment and the evolving concept of family, and moreso for everything that the X-Men series has been for us, Dark Phoenix ought not to be missed.
In one of the film's posters, it says, "A Phoenix will rise. The X-Men will fall." Well, indeed, the Phoenix has risen, but I doubt the X-Men has fallen. I'm pretty sure they'll be back – with or without Wolverine, hype or no hype.

X-Men: Dark Phoenix now showing.
Check out the official discussion thread here: X:Men: Dark Phoenix
#DarkPhoenix
Tagged:
Leave a Comment