Home
›
PEx Sports
›
UAAP - Volleyball
COMMUNITY NOTICE: Please send your reports, concerns and other inquiries to admin "pexer99". This account will
handle all community functions for PinoyExchange. You can also email us at [email protected] For category related concerns, you can also send a message to one of our moderators. Check the updated list of moderators here.
UST 21 | Tigritude: #GrowlAsOneIn81
Expelliarmus_27
Moderator
PEx Moderator
Welcome to the official PinoyExchange Thread of the Pontifical and Royal University of Santo Tomas (UST) Volleyball Teams!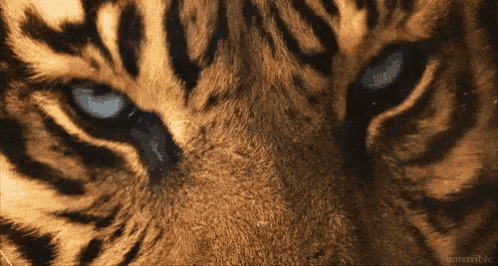 The history of the Volleyball program of the University of Santo Tomas (UST) traces down to its roots as one of the four founding members of the UAAP. It has produced numerous championships in the Men's, Women's and Girls divisions, including several MVPs and awardees in both the UAAP and other club leagues. UST was seen at the forefront of the rise of the popularity of volleyball in the Philippines, winning championships after championships when the sport was started to be televised.


TITLES:


Head Coach:
Emilio "Kung Fu" Reyes Jr.
Assistant Coach:
Christian "Ian" Fernandez, Mark Gil Alfafara, Paul Jan Doloiras
Conditioning Coach:
Karch Camanguian
UAAP Season 81 Pool:

01:
MARTIN, Rizalinda
02:
TUAZON, Donna Mae
03:
JIMENEZ, Ysabel Jamie
04:
VIRAY, Caitlin
06:
ALESSANDRINI, Milena
- ROY (S80)
07:
BICAR, Alina Joyce
08:
LAURE, Ejiya
11:
VICTORIA, Camille Miranda
12:
GALDONES, Kecelyn
13:
GALANZA, Maria Fe
14:
FRANCISCO, Christine Dianne
(c)
16:
RONDINA, Cherry Ann
- Best Scorer (S80)
17:
DELERIO, Janel
18:
PACRES, Mary Dominique
- AVILA, Camille
- BALCORTA, Janine
- LAURE, Ennajie
- MANGULABNAN, Ma. Regina
- ROLDAN, Rachelle
TITLES:


Head Coach:
Arthur "Odjie" Mamon
Assistant Coach:
Benjamin "Benjie" Mape, Mark Gil Alfafara, Romnick Rico
UAAP Season 81 Pool:
01:
SAWAL, Lester Kim
02:
VALENZUELA, Vyxen Vaughn
03:
TAJANLANGIT, Jerald David
04:
ESCOBAR, Ithan
06:
CASILLAN, Aldous Darcy
07:
SUMAGAYSAY, Jayvee
- Best Blocker (S80)
09:
TAJANLANGIT, Timothy James
10:
MEDINA, Manuel Andrei
(c)
11:
UMANDAL, Joshua
12:
CORDA, Hernel Jem
13:
MENDIOLA, Jelex Jay
14:
BURO, Juren Jireh
16:
CARODAN, Tyrone Jan
- REQUINTON, Jaron
- REDIDO, Genesis
- DEL ROSARIO, John Robert
TITLES:

Head Coach:
Emilio "Kung Fu" Reyes Jr.
Assistant Coach:
Christian "Ian" Fernandez, Shaq Delos Santos
UAAP Season 81 Lineup:
01:
PENAFIEL, Renie Lou
02:
GARCES, Khaira Reese
03:
PONO, Abegail
04:
PEPITO, Maria Bernadett
- Best Receiver (S78), Best Libero (S79), Best Libero (S80), Best Libero (S81)
05:
CEPADA, KC
06:
HERNANDEZ, Imee Kim Gabriela
(c) - Best Middle Blocker (S80)
09:
JAUCULAN, Merry Rose
11:
FRAGO, Jamie Margaret
12:
NARCISO, Tanya Francesca
13:
DE GUZMAN, Hannah
14:
JURADO, Regina Grace
15:
ABUEG, Mary Joyce
16:
CARREON, Juliana Desta
18:
TORRES, Janna Elizabeth
TITLES:
Head Coach:
Clarence Esteban
Assistant Coach:
Rommel Abella
UAAP Season 81 Lineup:
01:
CAPARAS, Lance Harold
02:
SENORON, Jhun Lorenz (c) - Best Opposite (S79), Best Opposite (S80), Best Opposite (S81)
03:
SOLIS, Julianne Miguel
04:
VELASCO, Kenneth Christus
05:
DE VEGA, Rey Miguel - Best Server (S79), Best Server (S80), Best Server (S81), 2nd Best OH (S81)
06:
NARCISO, Jose Gerardo
08:
SEGUI, Charles Jordan - Rookie of the Year (S80)
09:
AVILA, Joshua
10:
EUGENIO, Kyle Christian
13:
ADEVA, Jaycon
16:
BASILIO, Yvann Xoicthil
17:
CAWALING, Kenneth Miles Angelo
18:
PRUDENCIANO, Van Tracy - Best Libero (S81)
19:
TRINIDAD, Gabriel Angelo
TITLES:
Head Coach:
Paul Jan Doloiras
Assistant Coach:
Romnick Rico
Women's Lineup:

RONDINA, Cherry Ann (c) - MVP (S77, S79, S80, S81)
BARBON, Baby Love - ROY (S81)
ESLAPOR, Genessa
Men's Lineup:
ARBASTRO, Anthony Lemuel (c) - MVP (S81)
REQUINTON, Jaron - ROY (S81)
DIMACULANGAN, Efraem
Leave a Comment