Home
›
PEx News and Tech
›
Local and Foreign Issues
PNP SOP in war on drugs - ***** teen girls/women/daughters of those arrested

sargo
PEx Influencer ⭐⭐⭐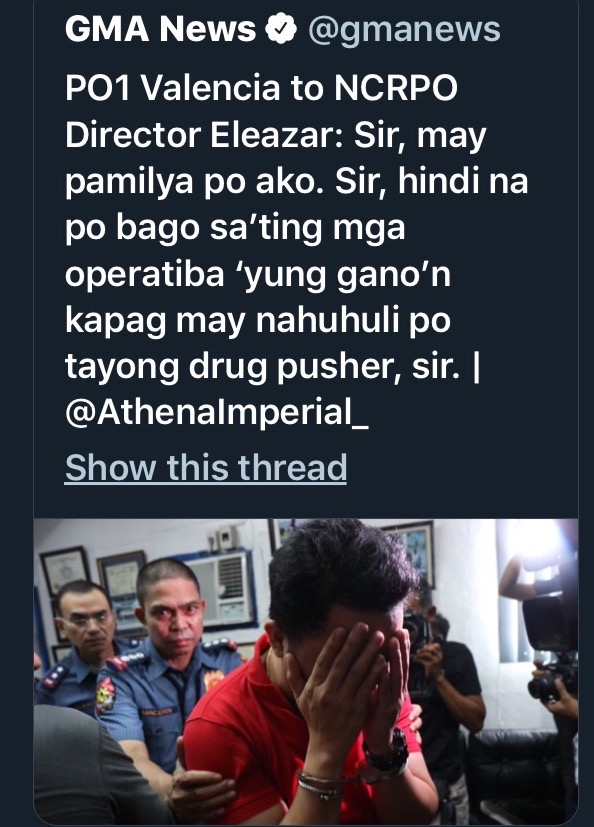 PO1 Valencia was charged with raping a 15 year old girl, a daughter of the drug suspects arrested by the cops. he took the 15 year old daughter of the suspects to a motel and raped her in exchange for clearing the charges against the arrested drug suspects.
that is bad enough. equally bad is what Valencia said. he said it is SOP for the PNP cops to ***** those they arrest in the war against drugs, the suspects themselves or in this case the teen daughter of the suspects.  
***** is SOP.
and how many has the PNP cops raped?