Home
›
PEx News and Tech
›
Local and Foreign Issues
CHINESE WARSHIPS HAVE BECOME MORE AGGRESSIVE IN THE SOUTH CHINA SEA: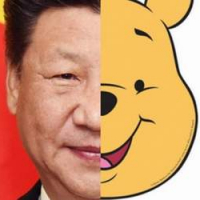 booksale
PEx Influencer ⭐⭐⭐
Here are a couple of key comments:
"The risk of accidents has been heightened" if the Chinese are no longer trying to shadow vessels conducting Freedom of Navigation Operations, but trying to impede entry.

"That kind of interaction … is certainly dangerous," but also may be an indication that Chinese President Xi Jinping is trying to demonstrate Beijing's sovereignty in the South China Sea as one facet of increased rivalry between China and the United States diplomatically, economically and militarily across the Indo-Pacific."
The article is worth reading. I listened to part of the intro speech and the panel. Good stuff — gets into the details.
https://news.usni.org/2018/10/16/panel-chinese-warships-acting-aggressively-towards-foreign-navies-south-china-sea