Home
›
PEx News and Tech
›
Local and Foreign Issues
Speak your mind, but mind what you post. Let's not spread disinformation and/or misinformation.
Duterte Mulling U.S. Military Gear amid Fears China Wants Nuclear S. China Sea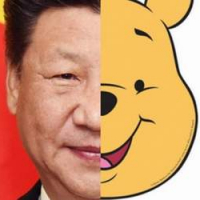 booksale
PEx Influencer ⭐⭐⭐
https://www.breitbart.com/national-security/2018/08/23/duterte-considers-u-s-military-gear-china-nuclear-south-china-sea/
Philippines President Rodrigo Duterte told soldiers at an event Thursday the United States is offering military gear for sale, which he is considering buying, but fears Washington would break its commitment to delivery.
Duterte's remarks come on the same day that his presidential spokesman, Harry Roque, told reporters Manila is "concerned" about revelations in a Pentagon report that China is considering installing nuclear assets in Philippine territory in the South China Sea. Beijing claims most of the South China Sea, including the territory of five other countries, and has developed sophisticated nuclear bases on artificial islands in Philippine and Vietnamese waters illegally.
Speaking in his hometown, Davao City, Duterte reportedly read soldiers a letter he received signed by three American cabinet members – Secretary of Commerce Wilbur Ross, Secretary of Defense James Mattis, and Secretary of State Mike Pompeo – urging him to restore the close ties between the Philippines and America. According to Philippine news agency ABS-CBN, which transcribed Duterte's reading of the letter aloud, the officials offered America's "strongest support" to the Philippine military.