Home
›
PEx News and Tech
›
Local and Foreign Issues
Speak your mind, but mind what you post. Let's not spread disinformation and/or misinformation.
Duterte: Make China great again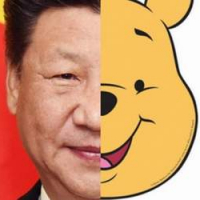 booksale
PEx Influencer ⭐⭐⭐
Duterte: Make China great again
It is clear now, on hindsight, that regardless of developments in other parts of Asia — such as the election of an avidly pro-China Philippine president — Beijing under Xi Jinping would still have sought to consolidate power for the Communist Party of China AND project its growing power in the region. In other words, a Southeast Asian leader who can say, unabashedly, "I simply love Xi Jinping," is not a cause of the new Chinese imperialism, but rather a mere symptom of it.
The reason President Benigno Aquino III was such an aggravation for Beijing was that his foreign policy disrupted Xi's message of inevitable dominance. Aquino's defense of Philippine rights to the West Philippine Sea, to Scarborough Shoal, and to parts of the Spratlys soured relations, to the point where he was asked not to lead the Philippine delegation to the China-Asean Expo in 2013, the year the Philippines was the Expo's "country of honor." The Philippines vs. China case at the Permanent Court of Arbitration was a particular source of discord; China, a signatory of the UN Convention on the Law of the Sea, painted the convention's arbitral process as illegitimate and, through its deputies in the controlled press, portrayed the Philippines—a much smaller country, with a much smaller population and a much smaller economy—as a brutal bully. (I was in Beijing several weeks before the landmark arbitral tribunal award in favor of the Philippines was issued, and the China Daily ran daily commentary accusing Manila of "duplicity" and of attempts to "defame China by confusing right and wrong.")
Inevitability was part of Xi's message, and today there is no question that (a) inside China, Xi is not only the most powerful leader since Mao Zedong but also primed to take a leading international role that Mao did not even contemplate, and (b) that outside China, Xi is flexing its economic and military muscle to enforce a policy of intimidation. But none of it was in fact inevitable; internally, the other power centers in the party had to be either finessed or threatened with corruption charges, and internationally the July 12, 2016, arbitral tribunal award was a serious setback—but Xi worked at it.
One example for each:
Last March, the Chinese Constitution was amended to lift the two-term limit on the presidency. This effectively makes Xi president-for-life. But the real source of power in China, even under its pliable constitution, is the Communist Party and the military, and Xi is already party general secretary and chair of the central military commission; these offices have no (written) term limits. But the presidency serves as China's face in the international community, and as he has shown in the climate change talks, Xi is comfortable taking a lead role in international forums, as befits China's recovered sense of history.
And just last week, the likely next chief of the US Pacific Command gave a candid assessment of China's militarization of the Spratlys and offered a sobering conclusion. Adm. Philip Davidson wrote the US Senate Armed Services Committee: "The [Peoples Liberation Army] will be able to use these bases to challenge US presence in the region, and any forces deployed to the islands would easily overwhelm the military forces of any other South China Sea-claimants. In short, China is now capable of controlling the South China Sea in all scenarios short of war with the United States." The transformation of the seven reefs China occupies into "forward operating bases" is the culmination of a long-term Chinese strategy that included covert operations and overt lies.
As I said, Xi worked at it. And President Duterte played a role, as willing (indeed, loving) subordinate. His refusal to press the Philippine advantage in international law, after our legal victory, gave Beijing time; his embrace of China's the-only-alternative-is-war school of thought gave Beijing cover.
Filipino officials, and even ordinary citizens, have a disconcerting phrase they use to describe the incumbent president, whoever it may be: "Mahal na pangulo." The phrase, which means "beloved president" or "dear leader," carries feudal overtones, and describes a devoted client grateful for the patron's visit or largesse or attention. President Duterte's expression of "simple" love for the Chinese dictator is disturbing for the same reasons. Said on the eve of his departure for another visit to China, it paints the same portrait of a client currying favor and expecting goodwill from a patron. Indeed, President Duterte's very next sentence after his expression of love was: "He understands my problem and he's willing to help. And I'd like to say, 'Thank you, China.' "
Who elected him Chinese provincial governor?