Home
›
PEx Business and Careers
›
Banking and Finance
Vidalia Lending Corporation
gail.castillo
PExer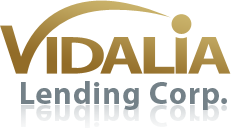 https://vidalia.com.ph
Vidalia Lending Corp. is one of the Philippines financing companies disbursing millions of loans since inception. We uses traditional and tested credit methods in combination with new technologies. Our credit evaluation system improves constantly, learning and optimizing in response to monthly loan repayment and delinquency data. Loan borrowers can get a loan between ₱10,000 up to ₱500,000.
Vidalia Lending allows people to invest in the loans we offer to our clients. Investors can invest as little as ₱5,000 and pick terms of 2 months up to 12 months. Our company handles the marketing, servicing and collection of the loans. With our manage peer to peer investing platform investors are not affected if borrowers are delayed with their repayment.
Vidalia Lending Corp. is authorized and regulated by Securities and Exchange Commission (SEC) with License No. CS200813771 issued October 2008.
Vidalia Lending is a corporation backed by experienced and talented private investors with vast experience in the local Financial Industry
Tagged: