Home
›
PEx News and Tech
›
Local and Foreign Issues
COMMUNITY NOTICE: If you are having trouble in your account access, please do send us a message at
[email protected]
for assistance.
Religion of Peace - 19 dead - Manchester- Ariana Grande
Objection
Too much winning
PEx Influencer ⭐⭐⭐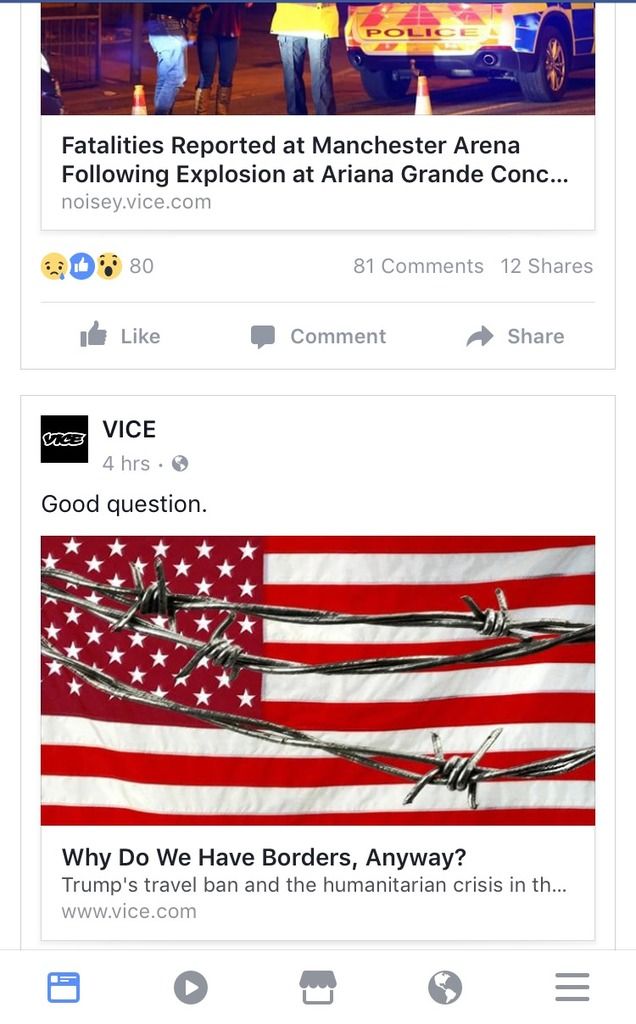 19 dead, 50 injured after explosion at Ariana Grande concert in England

Nineteen people have been killed and another 50 were injured after an explosion outside of an Ariana Grande music concert at Manchester Arena in Manchester, England, according to the Greater Manchester Police.

The incident, which occurred before 10:35 p.m. in England, is being treated as a terrorist incident until police know otherwise, according to Greater Manchester Police. Multiple media outlets, including NBC News and CNN, are reporting that the attack may have been conducted by a suicide bomber. Britain's terrorist threat level has been set at "severe" in recent years indicating an attack is highly likely.

"We can confirm there was an incident as people were leaving the Ariana Grande show last night. The incident took place outside the venue in a public space," according to Manchester Arena, which posted a message on its Twitter page.

Josh Elliott, who was at the concert, told BBC Radio that "a bang went off and everyone stopped and screamed. We basically hit the deck. ... It was bedlam."

"A huge bomb-like bang went off that hugely panicked everyone and we were all trying to flee the arena," concertgoer Majid Khan, 22, told Britain's Press Association. "It was one bang and essentially everyone from the other side of the arena where the bang was heard from suddenly came running towards us as they were trying to exit."

Video from inside the arena showed concertgoers screaming as they made their way out amid a sea of pink balloons.

According to an announcement from the arena, captured on a Twitter video, there was no ongoing threat to concert-goers.

"Ladies and gentleman, please take your time. There's no need to bunch up. There's no problems here. Just take your time and exit the building. There's no need to bunch up and run. Take your time, there's no problems here. Thank you for coming and having a good time tonight. Everything is fine. Just take your time in exiting the building. Thank you very much. Walk slowly, there's no need to run," the announcement said.

Manchester Arena holds more than 20,000.

Joseph Carozza, a representative from Grande's U.S. record label, said the singer is OK and they are investigating what happened.

Grande is scheduled to perform in London on Thursday and Friday. Grande has had seven Billboard top-10 hits, including 2016's "Side to Side" and 2014's "Problem" featuring Iggy Azalea.

The Dangerous Woman Tour is the third concert tour by Grande to support her third studio album, Dangerous Woman. The tour began on February 3 in Phoenix, Arizona, at the Talking Stick Resort Arena.

From Manchester the tour is to move through Europe, including Belgium, Poland, Germany, Switzerland and France, through the summer with stops in Brazil, Chile, Argentina, Costa Rica, Mexico and on to Japan, Thailand, the Philippines, New Zealand, Australia and more.
This discussion has been closed.