Why are Islam and Muhammad so special?
Why, among all the religions and "prophets", does Islam and Muhammad enjoy such special treatment from the left wing/"liberal" establishment?
I mean, you can criticize, mock, condemn and demonize all religions but NOT Islam--and especially not its demi-god prophet Muhammad.
If you so much as attempt to do an objective, critical analysis of the Quran and the life story of Muhammad, you're automatically a bigot and generally an evil person.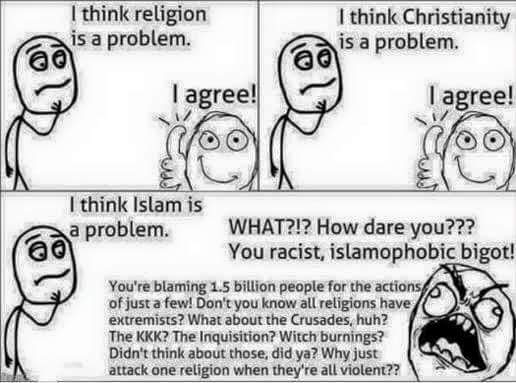 Comments
Welcome to PinoyExchange!