Home
›
PEx International Entertainment
›
International Movies
Speak your mind, but mind what you post. Let's not spread disinformation and/or misinformation.
Relative Happiness (Opens Dec. 9!)

forg
Administrator
PEx Moderator
RELATIVE HAPPINESS
Release Date: December 09, 2015
Logline: There's no recipe for love
Directors: Deanne Foley
Screenplay: Lesley Crewe, Deanne Foley, Iain Macleod, Sherry White
Stars: Melissa Bergland, Aaron Poole ,and Johnathan Sousa
Genre: Romance, Comedy, Drama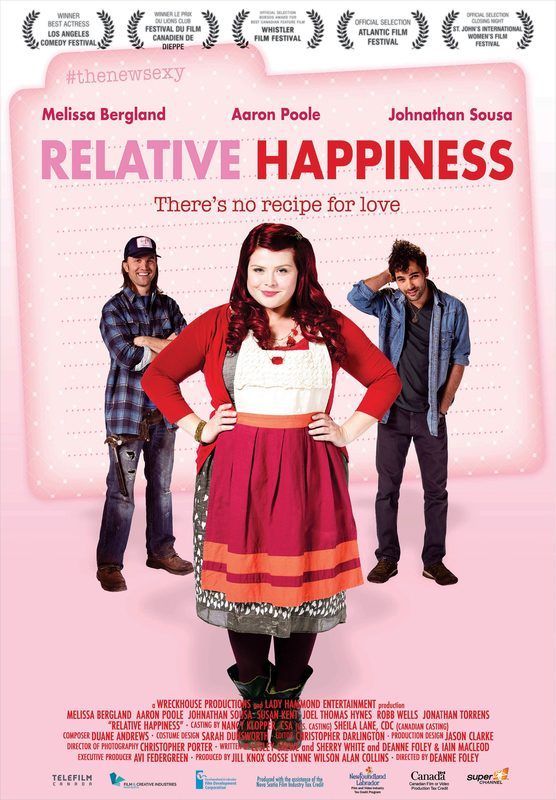 SYNOPSIS
Plus–sized and 30 years old, LEXIE IVY is a feisty bed & breakfast owner who desperately needs a date to her sister's wedding. In small town Nova Scotia, that's no easy task, especially when the most eligible bachelor is JOSS, the rough handyman fixing her roof. When ADRIAN, a handsome and charming guest, arrives and seems to take an interest in Lexie, she thinks all her problems are solved. But she misreads the situation and is soon reeling, believing her romantic dream has slipped away, maybe forever. Lexie then needs to open her heart and eyes to see that love may be a lot closer than she thought. RELATIVE HAPPINESS is a romantic comedy, every bit as feisty as Lexie herself, starring Australian actress, MELISSA BERGLAND, in a breakout role, based on the best-selling novel by Lesley Crewe.
Running Time: 1 hour and 34 minutes
Released by: Solar Pictures