Home
›
PEx Local Entertainment
›
Showbiz - TV
COMMUNITY NOTICE: If you are having trouble in your account access, please do send us a message at
[email protected]
for assistance.
GMA's The Rich Man's Daughter(Rhian Ramos & Glaiza de Castro) Part 2: The Rooftoppers
coffeeprincess1
PExer
GMA Network Presents: The Rich Man's DaughterThread II: Home of the Rooftoppers
For reference, here is our first thread:
The Rich Man's Daughter: Part 1
This is the Philippines' first lesbian soap opera and regardless of your sexuality this is in our opinion, today's most sweeping romance on TV.
Starring: Rhian Ramos and Glaiza de Castro
Directed by : Dominic Zapata
Creator: Suzette Doctolero
Cast of characters:
Rhian Ramos - Jade Tanchingco
Glaiza de Castro - Althea Guevarra
Also starring:
Luis Alandy as David Limjoco
Katrina Halili as Wila Mateo
Mike Tan as Paul Tanchingco
Chynna Ortaleza as Batchi Luna
Sheena Halili as Sally Lim-Apolinario
Gloria Romero as Cecilia "Ama" Tanchingco
Pauleen Luna as Pearl Sy-Tanchingco
TJ Trinidad as Gabriel Tanchingco
Charee Pineda as Angeline 'Angie' San Jose
Stephanie Sol as Abby Reyes-Luna
Al Tantay as Oscar Tanchingco
Glydel Mercado as Amanda Dionisio-Tanchingco
Tony Mabesa as John "Angkong" Tanchingco
Why the Rooftoppers?
It is what we call the PEXers who love the show and discuss the soap opera in great detail. The most sweeping and climatic moments in the show were executed on the rooftop. The rooftop symbolizes the love, the courage, the journey, the adventures, the swings, and the strength of Jade and Althea's relationship.
What is Camp Jade and What is the Cult Harem of Althea?
Camp Jade are the relaxed fans of Jade, who celebrate her beauty, warmth, and innocence. They enjoy kumbayas, pink lemonade cocktails, lechon, and collecting pink dresses like their heroine Jade.Though, a relaxed environment depending on the episode the camp gets drunker by the second. They have an unlimited amount of alcohol and angst for the writer, so come join.
Cult Harem of Althea are the rabid and insane groupies of Althea, they don't really celebrate- they just fight over who gets to be picked by GDC first. Most of their conversation is chaotic, lustful, and just creative ways to hit on the sultry Althea. Some of them have taken the Kinsey scale test after seeing Althea walk. Warning: they may stab you with a fork, so wear an armor.
You can be a dual citizen as most of us are. Whoever you love or love more, even if it's Dada, you are welcome.
The Epic Romance of Jade and Althea
Why do we love Jade and Althea? Well, first off we need to get to know them first.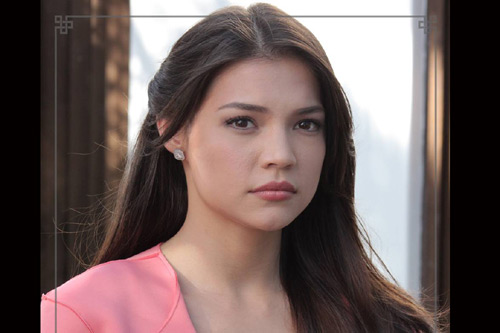 Jade Tanchingco is a beautiful heiress of a scion family. Gorgeous and used to getting what she wants. Naive and plays by the rules her family has patterned for her. She's innocent but filled with warmth and love. She wears her heart on her sleeve but believes that love is a simple convenience or business transaction. She chooses to be with a man she is not even sure she loves, simply because she is expected to be with him. Everything about her life is a manual she has to follow.
Until she met her brother's mysterious wedding coordinator, Althea Guevarra. Her world turned upside down because for the first time she has fallen in love... not just with anyone but a woman. Jade deals with family traditions and society's expectations as she learns to fight for her love.
A true darling to many, it is impossible not to love Jade as our "windang" na heroine.
Althea Guevarra is a sultry and enigmatic wedding coordinator. She's an out and proud lesbian who believes in love and soulmates. Intelligent, cocky, flirtatious, confident, a fighter and a natural go-getter;she quickly gets the attention of a supposed "straight" girl, Jade. But behind the sexy and confident exterior is a tainted past. Althea has a dark side and struggled with past demons in her life. We call her a dame in shining armor but a broken one at that. Underneath the strong woman is someone who just wants to be with the person she loves so fervently.
She loves Jade with all of her being and is unwavering in her devotion to her girlfriend. Her life's obstacles pile up because of simply loving a powerful and influential Jade, will all this lead to another heartbreak?
Put these two together --- is like lightning in a bottle. It is sweet and passionate. It is like fiery and intense but also warm and comfortable. Jade and Althea we have seen them go through one hoop to another one as they fight for their love. Seeing them love so fearlessly and so devoted to each other makes us root for them. This story is beyond just about lesbians or patriarchy or society or stupid traditions... it is an epic romance. A sweeping one at that.
Rhian and Glaiza's chemistry is for the books. An accidental tandem that was just effortless and explosive. Glaiza using an intense and storm-like portrayal for the dark Althea while Rhian using a fresh vibrance and a natural take on innocence in love as the beautiful Jade. Put them together, the chemistry is electrifying.
The Story
Loosely based on the story of Gigi Chao, when the business tycoon Oscar Tanchingco and his family learned that their precious heiress, Jade is a lesbian, he offers 100 Million Pesos to any man that can make his daughter "straight". Jade together with her girlfriend Althea try to be strong in their love as society, family lies, traditions, charades, and secrets pull them in a web of deceit and an avalanche of complications
This soap opera is NOT for the faint of heart. Angst and angst galore.
So come one, come all. Welcome to the Rooftop! Party party!
--
Introduction by CP1 aka madrasta at martir para kay Althea
Photos care of:
http://jadeandalthea.tumblr.com/
, GMA 7 and PhilStar Supreme