Home
›
PEx Local Entertainment
›
Showbiz - Male Celebrities
COMMUNITY NOTICE: There will be a site maintenance this Friday (April 16) at 3-4am PHT. You may experience site downtime within this period.
FIFTH PAGOTAN's 4th Shell: Your name is FIFTH, but you're always FIRST in our hearts!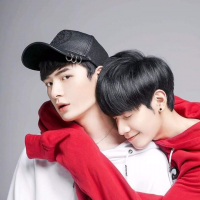 Rosethorne
3 Fights & A Fight
PEx Expert 🎖️
[center-hidden]
BOBBY "FIFTH" SOLOMON PAGOTAN
22-year old Businessman
BRAD KULIT NG PASAY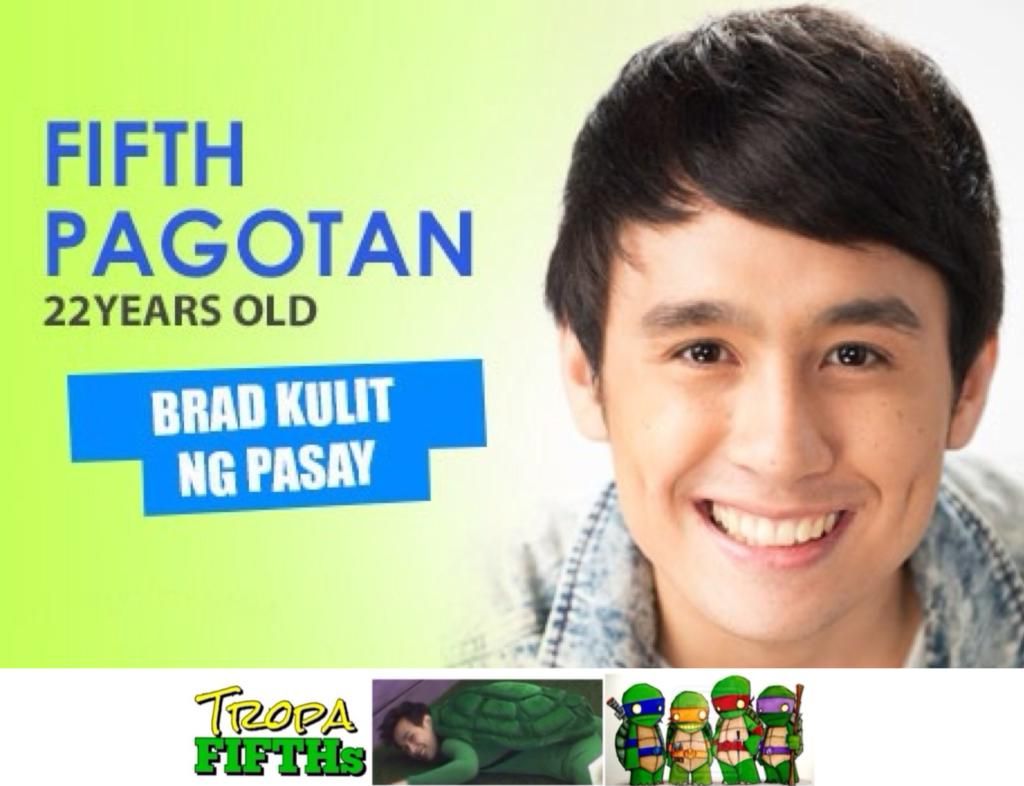 As his moniker suggests,
Fifth
is the more makulit twin. His twin brother is also a part of PBB All In. He likes pulling pranks and used to make and upload
funny videos online. Despite his antics, Fifth is business-minded. He owns a small hamburger stall, on which he is too focused to even have time for a girlfriend. Like
his twin brother, Fifth can also sing, dance and draw. He can also do Doraemon voice impersonations.
The 22-year-old Fifth Pagaton was dubbed by PBB as "Brad Kulit ng Pasay," although he has a twin inside the PBB house, they will be judge as indiviual housemate who
can be nominated and evicted separately.
Fifth Pagotan worked as a businessman and owner of a humble hamburger stall. Despite being twins, both Fourth and Fifth Pagotan noted that they want to showcase their
different talents and interests. They are eager to compete and embrace their differences as individual.
The "Brad Kulit" of PBB All In likes pulling pranks and used to make and upload funny videos on YouTube. Although he is such a "makulit" kind of guy he is also a
business-minded individual and more focused on his business. Fifth Pagotan can also sing, dance and draw, he can even mimic Doraemon's voice, one of his unique tale.
Origin:
Pasay
Age:
22
Birth date
: February 5, 1992
Occupation:
Businessman/Journalist
Hobbies:
Singing, Dancing, Drawing
Favorite food:
Sisig,Tofu and Japanese food
Favorite Color:
Blue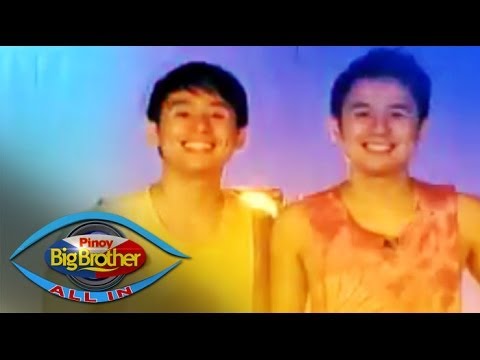 :worm:
Fifth Solomon's PEx Thread
:worm:
Thread 1: FIFTH SOLOMON: Brad Kulit ng Pasay

http://www.pinoyexchange.com/forums/showthread.php?t=710686
Thread 2: ~FIFTH SOLOMON PAGOTAN's 2nd Shell: This Turtle will fight the tides! ~TropaFIFTHs~

http://www.pinoyexchange.com/forums/showthread.php?t=717661
Thread 3: FIFTH SOLOMON PAGOTAN's 3rd Shell: Thoughts become things, choose GOOD ones.

http://www.pinoyexchange.com/forums/showthread.php?t=719634
:worm:
TropaFIFTHs Members:
:worm:
LEADER: teamfifth
1. hydrangea
2. sexyjoyce01
3. esrag
4. choco fudge
5. Glenmik
6. lucy_anne 
7. Aya_Alexa
8. sweetcharmaine
9. Rosethone
10. julsie_alexie
11. ShinyHunter25
12. zzane
13. blue88
14. jaxtah
15. StefaniaMaharoti
16. Lyds
17. KoolKatz
18. kysh27
19. bluemarr
20. socallmeJC
21. BRETZERSFANATIC
22. IanM00ne
23. leopard916
24. lurker83
25. sarkastik_ako
26. jenmae_2
27. JeSuisBilly
28. Preston25
29. feanfreshey
30. raikou_99
31. jiezel91
32. feeshda
33. emjay_tricia
34. imsuperjoooy
35. justified1124
36. yuli
37. KBC_Rochelle
38. angtataymokalbo
39. SolomonTwinss
40. sassysaphire
41. ooohhcarol
42. sixthsolomon
43. dianajane_1723  
44. jhoyan_kate
45. lotusoir
46. icantfathom
47. 


:worm:
Fith's Twitter account:
:worm:
@FifthSolomon
https://twitter.com/fifthsolomon/with_replies
:worm:
TropaFIFTH's Twitter account:
:worm:
@TropaFifths
http://twitter.com/TropaFIFTHs
[/center-hidden]