Home
›
PEx Lifestyle
›
Travel and Leisure
COMMUNITY NOTICE: If you are having trouble in your account access, please do send us a message at
[email protected]
for assistance.
[MALAYSIA] KUALA LUMPUR Guide 2014 (Please read Page 1 before posting)
chocobangbang
bang bang bang!
PEx Influencer ⭐⭐⭐
Welcome to the PEx KUALA LUMPUR Guide 2014!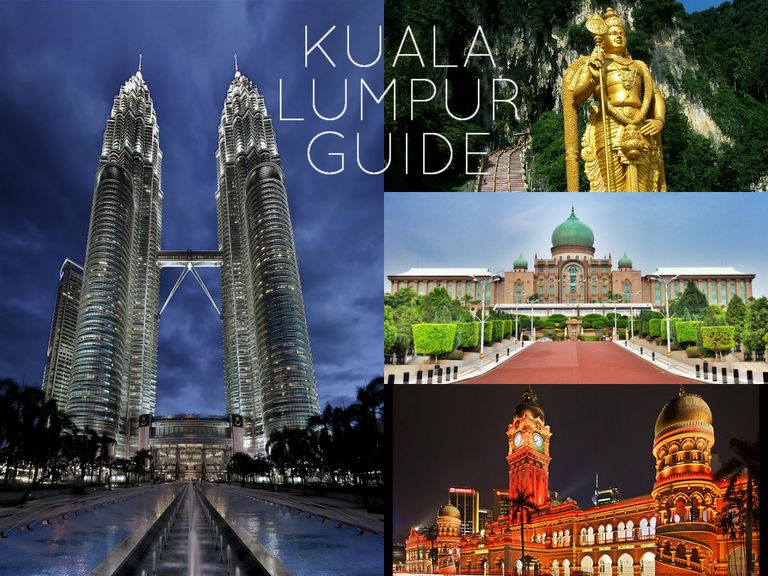 Thread 1 - all about kuala lumpur/malaysiaThread 2 - All About Kuala Lumpur, Malaysia *Truly Asia*[HIGHLIGHT]PLEASE READ PAGE 1 BEFORE ASKING QUESTIONS[/HIGHLIGHT]MALAYSIA: General Information
Religion/Race: A predominantly MUSLIM country. The population mostly are from these three (3) races: Malay, Chinese, Indian


Primary Language: Bahasa Malaysia | Secondary: English, Chinese, Indian


Currency: Malaysian Ringgit (MYR/RM). Approximately 1RM= 14PHP


Time: GMT +8, same as the Philippines


Sunrise & Sunset: Sunrise at 7am | Sunset at 7pm


Climate: Monsoon season from October to March, with scattered rainfall in the afternoon. Climate and weather is generally the same all year round


Weather Disturbances: In general, Kuala Lumpur does not experience typhoons/storms. Only moderate rainfall especially in the afternoon


Temperature: Same as Manila, about 32-35deg


Tourist Visa: NOT required for Filipino citizens, for a period of 30 days


Airports: KLIA – Major Airlines | KLIA2 – Budget Airlines


Direct Flights to KL: Major- Malaysia Airlines, PAL | Budget - Cebu Pacific, Air Asia


Standard/Cost of Living: A bit more expensive than Manila, but a lot less expensive than Singapore


Electricity: Runs at 220V, same as the Philippines, but different socket/plug


Driving: Right-hand drive


Transportation: Taxi, Train, Bus. The KL Train System is not as advanced as Hong Kong and Singapore, but it will take you to most of the major tourist spots.


Safety: Kuala Lumpur is GENERALLY safe, but there are pickpockets and "riding-in-tandems" as well. Common sense for safety is a MUST
[highlight]
Frequently Asked Questions (FAQs):
[/highlight]
[highlight]1. WHAT TO WEAR[/highlight]
While it is not forbidden to wear shorts/skirts and sleeveless shirts, please observe respect as Malaysia is still a predominantly MUSLIM country. Wearing of skirts and sleeveless shirts are not permitted entry to Muslim Mosques.
[highlight]2. PUBLIC HOLIDAYS[/highlight]
Please refer to
www.onestopmalaysia.com
for the list of public holidays. Dates of Muslim, Chinese and Indian holidays change every year.
Major holidays: Ramadan (July/August), Chinese New Year (Jan/Feb), Deepavali (October), New Year (January 1)
Christian holidays: Holy week holidays are NOT public holidays here. Christmas is a public holiday (December 25)
[highlight]3. ITINERARY[/highlight]
Please take time to prepare your own itinerary and at least have a general idea. Travel blog resources are endless, and google is your friend. We are not a travel agency and make everything for you, but we can suggest and make changes to your itineraries based on the collective information here.
For those who want their itinerary reviewed, please state the following for us to evaluate and take into consideration your special needs:
Purpose of Travel – Sightseeing, Shopping, Cultural/Museums, Layover/Quick trip. State if your only interested in Legoland, in that case Singapore should be your destination as it is nearer.


Type of Travellers – Are you travelling with kids, senior citizens, persons with disability (PWD)


Number of days – 3D2N, 4D3N, etc.


Date and Time - Of arrival and departure
[highlight]4. AIRPORT & IMMIGRATION[/highlight]
Major airlines (Malaysia Airlines, PAL) – KLIA


Budget airlines (Cebu Pacific, Air Asia) – KLIA2


You will NOT pay anything upon entry and exit of Malaysia airports


KLIA2 is HUGE. AS IN REALLY HUGE. Please allot at least 2-3 hours before departure as it takes about 20-30mins of brisk walking from check-in counters to boarding gates.


Malaysian Immigration Officers are generally OK. They MAY ask you about the purpose of travel, number of days of stay, place of stay, and return flight tickets.


Female solo travelers should exercise extra caution. Dress DECENT. There are many instances that female travelers are subjected to extra scrutiny especially those who dress in skimpy outfits and who appear to be working in the red light district.


Be sure to be READY with following documents upon immigration. Present these documents ONLY WHEN ASKED, these are not required but highly recommended to have on hand:
1) Return/onward flight tickets

2) Accommodation/Hotel Booking confirmation – Choose your hotel at Booking/Agoda with free cancellation, book it (you don't have to pay anything, just enter your credit card details), save the PDF confirmation, print, and then cancel your booking

3) Itinerary – Not required but at least have a general idea of where you plan to go around Malaysia when questioned

4) Company ID/Certificate of Employment – To ensure that you are not trying to find work in Malaysia

5) Show money – Not required, but have some ready proof just in case. They don't ask for show money unless they suspect you to be a TNT or illegal worker. A decent amount of show money depends on you.
ALWAYS bring your passport (or a photocopy of it) wherever you go. You might encounter roving policemen in uniform who ask foreigners proof of identification. Also, some IT stores ask for proof of identification (usually passport) when you buy expensive IT gadgets.
Immigration Officers will ask for your biometrics. Just scan your 2 index fingers when asked to, as shown below:
[highlight]5. GETTING TO AND FROM THE AIRPORT (KLIA/KLIA2)[/highlight]
Three (4) ways to get to/from the airport: Star Limo/Star Shuttle, Bus, Train, Taxi.
The most convenient option is to take the STAR LIMO/STAR SHUTTLE.
STAR LIMO/STAR SHUTTLE (RM18 HOTEL TRANSFER SERVICE)
http://www.starwira.com/service/star-limo/
Fare: RM18/person from airport to hotel (hotels in KL only); can be purchased at bus ticket counters in the airport
How it works:
1) Arrive at Airport (KLIA/KLIA2)
2) Look for Star Shuttle counters
3) Advise your Hotel name
4) Pay RM18 for pickup at KLIA, RM15 from KLIA2
5) Get a bus ride to KL city
6) Transit to hotel by Star Limo

They also offer Limo service from Hotel (Kuala Lumpur city area only) to KLIA or KLIA2 with just only RM20 per person.
If you need return pick up, call 03-4043 8811 / 017-250 3377 / 012-969 0636 / 016-203 3798 after hotel check-in (at least 8 hours before your departure).
Booking received via email will not be entertained.
Travel time: 1 hour (at least) with moderate traffic
BUS (SKYBUS)
http://skybus.com.my/
Bus fare: From RM8-10/person; can be purchased at bus ticket counters in the airport
Routes: KL Sentral (most common), 1Utama
Seat assignments: YES. But sometimes it is not followed
Luggage compartments: YES. You can put your luggage at the side compartments of the bus. No limit to weight/quantity
Travel time: 1 hour (at least) with moderate traffic
Schedule
TRAIN (KLIA EKSPRES/TRANSIT)
http://www.kliaekspres.com/
KLIA Ekspres – Straight to KL Sentral, non-stop
KLIA Transit – With 3 stops in between
Fare: RM35 from KLIA/KLIA2 to KL Sentral (Check the website for detailed fare matrix)
Seat assignments: NO
Luggage compartments: YES, but limited
Travel time: KLIA Ekspres (28 minutes)
Schedule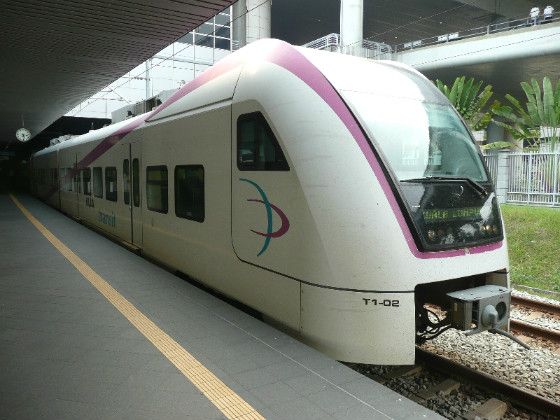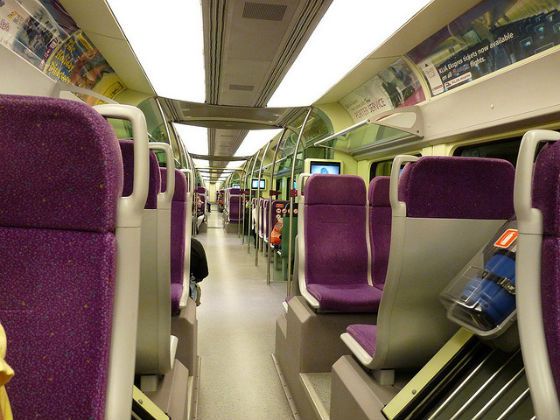 TAXI
Coupon Taxi (Fixed Rate) or Meter Taxi
Taxi Fare: Depending on location, number of people and luggage
Usually from KLIA to KL Sentral is RM80-90 inclusive of toll fees. If your hotel is located in Bukit Bintang, around RM100.
Number of persons: Only 4 persons can fit a regular taxi, but if you have big luggages then they will split you to 2 taxis or put you in a big taxi/van
Additional 50% surcharge between midnight until 6am
[highlight]
TIPS:
[/highlight]
If you are travelling alone and on a budget, the cheapest way is to take the BUS (RM8-10). From KL Sentral, you can take the train to the KL City Center.


If you are a group of 3-4 persons, better take the TAXI straight to your hotel/airport for your convenience. It will be more expensive if you take the TRAIN (RM35 x 3 persons = RM105) not to mention the waiting times and the hassle of carrying your luggages.


Beware of OPPORTUNISTS in KL Sentral. There are taxi drivers in KL Sentral waiting for tourists to take the bait as you alight the bus. They are very persistent and will rip you off the fare. Normal taxi fare from KL Sentral to Bukit Bintang is around RM15-20, but these opportunists will hike the price up to RM50.


There is a coupon taxi station in KL Sentral where you will have to line up and pay a fixed price depending on the location of your hotel, however the queue may be very long and may take up a lot of time waiting. So if you have heavy luggages, best to take the taxi from the airport straight to your hotel.
Leave a Comment