Home
›
PEx Local Entertainment
›
Showbiz - Loveteams
COMMUNITY NOTICE: Please send your reports, concerns and other inquiries to admin "pexer99". This account will
handle all community functions for PinoyExchange. You can also email us at [email protected] For category related concerns, you can also send a message to one of our moderators. Check the updated list of moderators here.
♥♥♥ JOSHANE - Probinsyanong Binatilyo meets Dalagitang Artista #JoshAne ♥&#
hayupak
Big Girl
✭✭✭
[center-hidden]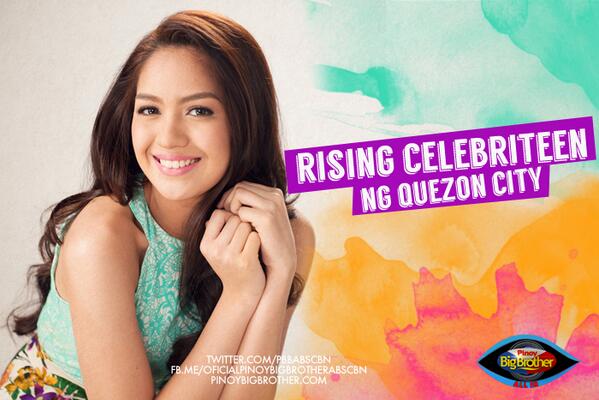 :spinstar:
Elizabeth Jane Urbano Oineza
:spinstar:
Age:
17
Birthdate:
July 22, 1996
Origin:
Pasig
Occupation:
Actress
Hobbies:
Dancing, Singing, Hosting, Acting
:spinstar:
MORE ABOUT JANE
Jane is a teen actress whose television career started when she was just a toddler. After a couple of TV commercials, she was casted to play the young Istah in Marina and became a regular on Goin' Bulilit. After graduating from Goin' Bulilit and blossoming into a beautiful teen actress, she got meatier roles in different teleseryes. She is now acknowledged as a serious artist after she bagged a Best Actress nomination in the 2013 New York Festivals for her role as "Nene" in MMK's "Manika".
*
Jane never had a boyfriend, not even an on-screen partner. Her being NBSB (No Boyfriend Since Birth) is by choice, but will love find its way into her heart while inside Kuya's House? After all, anything can happen inside the famous blue and yellow house, right? :')
PBB introduction
:
https://www.youtube.com/watch?v=wMYc6fLJ-k8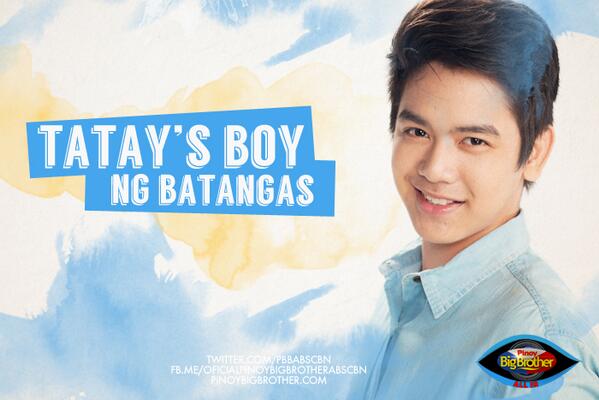 :spinstar:
Joshua Espinelli Garcia
:spinstar:
Age:
16
Birthdate:
October 7, 1997
Origins:
Bauan, Batangas
Favorite Color:
Blue
Favorite Perfume:
Prescripto.
Hobbies:
Dancing, Playing Basketball, Playing Guitar
:spinstar:
MORE ABOUT JOSHUA
Joshua Garcia temporarily stopped schooling due to financial reasons. During his school days he was considered by his peers as one of the campus crush. Although he stopped schooling he is now more determined to finish his studies right after he was reunited with his father.
Joshua Garcia now lives with his dad, stepmom and three half brothers. According to Joshua Garcia from Batangas, he regards his father highly because of his hardworking traits that served as inspiration for him. Before he met his father he lived with his Uncle after his parents separated.
Joshua Garcia also noted that his stepmom treats him as her own and he has a good relationship with his half brothers.
Joshua Garcia is a dancer and member of Batangas' Cultural Dance Group, Sining Kumintang. Apart from being a dancer he also loves to play the guitar and the Filipino's well-loved sport, Basketball.
PBB introduction:
https://www.youtube.com/watch?v=mMyyi30yy5k
[/center-hidden]
This discussion has been closed.