Home
›
PEx Local Entertainment
›
Showbiz - Loveteams
PBB ALL-IN's Sweethearts: Axel Torres & Jane Oineza
lonnie
Member
PExer
Please support this newest team up.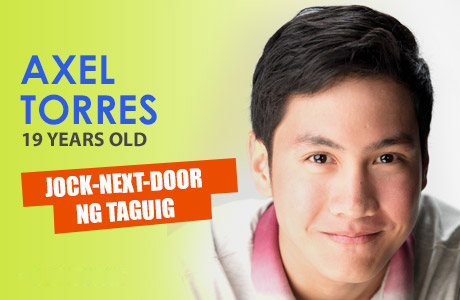 AxelAxel TorresOrigin:TaguigAge:19Birthdate:Occupation:StudentHobbies:Playing Basketball
MORE ABOUT AXEL
Axel is the eldest of seven siblings. He and his brothers are both athletic scholars; definitely a big help in the family's economic condition. In grade school and high school, he was part of the La Salle varsity team. When he reached college, he only made it to Team B unlike his brother who is a legitimate La Salle Green Archer. Even with his good looks and strong appeal, he never had an official girlfriend. He has been dating someone for two years now, but still hasn't asked her to be his girlfriend. Will his stay in Kuya's House finally give him the courage to take things on a another level with the girl he's been dating?
JaneJane OinezaOrigin:PasigAge:17Birthdate:Occupation:ActressHobbies:Dancing, Singing, Hosting, Acting
MORE ABOUT JANE
Jane is a teen actress whose television career started when she was just a toddler. After a couple of TV commercials, she was casted to play the young Istah in Marina and became a regular on Goin' Bulilit. After graduating from Goin' Bulilit and blossoming into a beautiful teen actress, she got meatier roles in different teleseryes. She is now acknowledged as a serious artist after she bagged a Best Actress nomination in the 2013 New York Festivals for her role as "Nene" in MMK's "Manika".
Jane never had a boyfriend, not even an on-screen partner. Her being NBSB (No Boyfriend Since Birth) is by choice, but will love find its way into her heart while inside Kuya's House? After all, anything can happen inside the famous blue and yellow house, right?
Leave a Comment