Home
›
PEx Local Entertainment
›
Showbiz - TV
Favorite SONG HYE KYO drama
Record_Breaker
PExer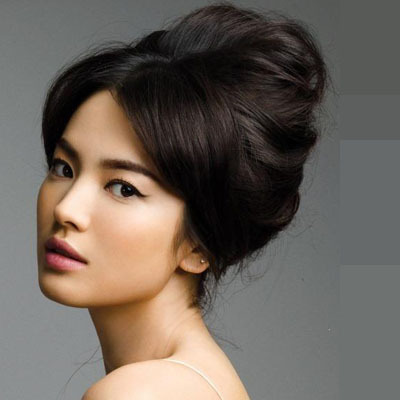 SONG HYE KYO
She is considered as one of the pioneers of the "Korean Wave". Her TV dramas became a sensation making her a topnotch star not only in Korea but throughout Asia. Surely, you've seen some of her TV series but which of these well known dramas is your favorite?
AUTUMN IN MY HEART
Series Popularity:
The series was very successful in South Korea, averaging viewership ratings of 38.6% and reaching a peak viewership of 46.1%. It can also be considered a pioneer in Korean melodramatic series, launching a fever that is commonly referred to as the "Korean Wave". It was the drama 'Autumn in My Heart' which placed Song Hye-kyo right at the top. Even after the series ended, many fans still visit the filming locations.
SHK Recognitions
:
2000 KBS Awards… Most Popular Award, Most Photogenic
2001 BaekSang Awards… Most Popular Female Actress Award (TV category)
ALL IN
Series Popularity:
The drama was a ratings success in South Korea, with its final episode reaching a peak viewership rating of 47.7%, which is the 42nd highest-rated Korean drama episode of all time. It is said that Song Hye Kyo and Lee Byung Hun's popularity and star power helped make this drama a success. All In had a program rating of over 40% in Korea and it was also widely popular in other Asian countries.
SHK Recognitions:
2003 SBS Drama Awards… Best Actress, SBS Top 10 Star
2003 39th Baeksang Arts Awards
Other Notable Recognition:
2003 39th Baeksang Arts Awards- Grand Prize (Daesang) for TV
2003 SBS Drama Awards- Grand Prize (Daesang) – Lee Byung-hun
FULL HOUSE
Series Popularity:
This drama was made from a comic book by the same name, and Song Hye-kyo played the upbeat and cute character 'Han Ji-eun', which made her became a famous Korean star overseas. The beautiful beach front house located in Incheon has become a popular place for tourists to visit (but it was destroyed by a typhoon last year). It was built specifically for this series and cost a whopping one million USD. It was the highest rating korean drama in the Philippines.
SHK Recognitions:
2004 KBS Drama Awards…Best Actress, Most Popular and Best Couple with Rain
Other Notable Recognition:
USTv Award Best Foreign Drama Series
THAT WINTER, THE WIND BLOWS
Series Popularity:
One of the most watched Korean drama of 2013. In its third week, That Winter, the Wind Blows remained on top, while its two rival series competed for second place. The series continued to rank number one in its timeslot for the remainder of its broadcast. It is also popular in the Philippines, Singapore, China and other Asian countries.
SHK Recognitions:
2013 SBS Drama Awards… Best Actress, SBS Top 10 Star
2013 APAN STAR AWARDS..Grand Prize (Daesang) Award
Other Notable Recognition:
2013 19th Shanghai Television Festival: Silver Award for Foreign TV Series
2013 49th High1 PaekSang Arts Awards: Best TV Director (Kim Kyu Tae)
2013 SBS Drama Awards: SBS Drama Actor (Jo In Sung)