Home
›
PEx Local Entertainment
›
Showbiz - General
COMMUNITY NOTICE: If you are having trouble in your account access, please do send us a message at
[email protected]
for assistance.
Binibining Pilipinas 2014 Prediction Game [WINNERS ANNOUNCED]
hydrangea
Administrator
PEx Moderator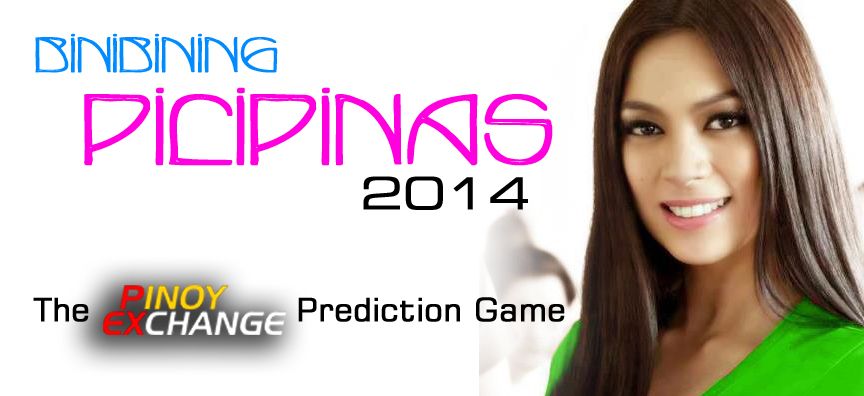 Hello PExers!
Here we are again, bringing out the Predictionists in you! Here are the rules in the Binibining Pilipinas prediction game:
1. PExers will submit a list of candidates of Binibining Pilipinas candidates who will make the top 15 in the semifinals. Numbers only, Names can be given, but the candidate number will take precedence.
2. The point system for the correct guesses will be as follows:
a. Bb. Pilipinas-Universe- 50 points
b. Bb. Pilipinas-International-40 points
c. Bb. Pilipinas-Supranational-30 points
d. Bb. Pilipinas-Tourism-20 points
e. 1st Runner Up: 15 points
f. Top 15 Semifinalist- 10 points each (excluding the Top 5)
g. Special Awards (Miss Friendship, Miss Talent, Best in National Costume, Best in Swimsuit, Best in Long Gown, Miss Photogenic, Miss Philippine Airlines, Miss San Miguel Fit and Sexy Body, Miss PAGCOR, Miss Manila Bulletin Reader's Choice Award) The awards' sponsors may be different but guessing the correct equivalent will count- 5 points each.
3. The highest points earned wins.
4. Incorrect placements merit no points.
Submit your entry via PM to
ShowbizContestsDeadline of Entries: March 30, 2013, 11:59 a.m.
Prize: Gift Certificate from Dairy Queen
Also, pins for the participants.
Leave a Comment