Home
›
PEx International Entertainment
›
International TV
TBS' "Ground Floor"
hethler
PExer
Plot:
Set in the modern world of corporate America,
Ground Floor
centers on Brody (Skylar Astin), a young hot-shot banker who thought he was just having a one-night stand with Jennifer (Briga Heelan), a beautiful woman he met at an office party. He discovers, however, that she works in the maintenance department for the building where his bank – Remington Trust – is located. Suddenly their worlds begin to collide in the most unexpected ways. Facing Brody's critical boss, Mr. Mansfield (John C. McGinley), as well as annoyed colleagues, the pair must find a way to deal with their growing feelings for each other in this modern take on Romeo & Juliet.
Starring as Jennifer's co-workers in the building's maintenance office are Rory Scovel (Zach Stone is Going to be Famous) as Harvard, a know-it-all who's secretly enamored with her; James Earl (Glee) as Derrick, a guy who is tough on the outside, but a ***** cat on the inside and always looks out for his friends; and Alexis Knapp (Pitch Perfect) as Tori, a sexy young woman who loves to hit the clubs every night and catch up on her sleep at work. In addition, Rene Gube (Upright Citizens Brigade) stars as Brody's colleague Threepeat, a competitive go-getter who's not quite as shallow as he seems.
Created by Emmy® nominees Bill Lawrence (Cougar Town, Scrubs, Clone High) and Greg Malins (2 Broke Girls, How I Met Your Mother), Ground Floor stars Skylar Astin (Pitch Perfect), Briga Heelan (Cougar Town) and John C. McGinley (Scrubs). Lawrence, Jeff Ingold (Undateable) and Jeff Astrof (The New Adventures of Old Christine) serve as executive producers on Ground Floor, which is being produced for TBS by Lawrence's Doozer, in association with Warner Horizon Television.
Trailer:
[video=youtube_share;nCnHIjlel-0]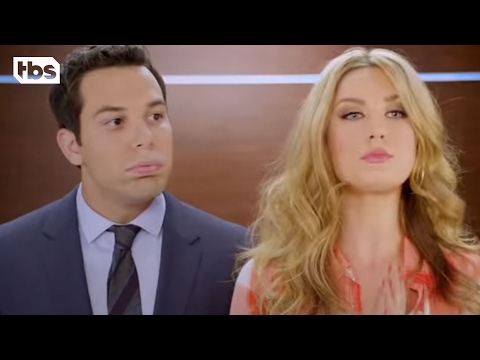 ---
Watched the pilot, okay naman siya. Now watching ep 2.