Home
›
PEx Local Entertainment
›
Showbiz - TV
♥BeCarefulWiithMyHeart 11th:Ser Chief & Maya's Bookstrap☺tayong 2 lang..on a date♥
TiNyCuTiE
PEx Influencer ⭐⭐⭐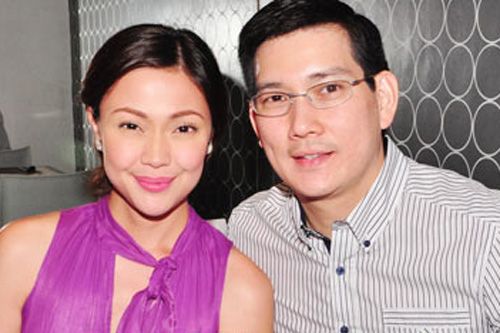 'Be Careful With My Heart' extended anew?
MANILA, Philippines - One of the lead stars of "Be Careful With My Heart" hinted that the hit ABS-CBN daytime soap has been extended again.

It was earlier reported that "Be Careful With My Heart" has been extended until mid-2013, but leading man Richard Yap said the series is "going to be more than the June date."

"They haven't really told us yet kung hanggang kailan, but we feel that it's going to be, the story will go a long way," Yap said in an interview during the launch of his new endorsement, Amigo Segurado pasta, on Thursday.

"Hindi pa namin [alam] exactly when, but for now, I think it's going to be more than the June date," he added.

Yap said he is happy with the success of the series, saying that it has helped him become closer again to his wife, Melody.

"We've grown closer together because of the business [kasi] palaging kami ang magkasama," he explained. "Kasi when I was working [before showbiz], may time ako, naggi-gym ako, or minsan billiard with my friends. Ngayon, wala talagang oras so trabaho, bahay, trabaho, bahay. So we've grown clsoer together, which is good for us also."

Yap also denied rumors that his showbiz success has gone to his head, saying that he is "still the same person I was."

"Kung minsan moody ako, it's because I was like that already before, kapag pagod ako or gutom ako. Hindi ako nagbago just because naging artista ako. Siguro mas naging noticeable lang ako on TV," he said.

The actor added that his wife has helped him keep his feet on the ground and resist temptations that come with being a showbiz personality.

"I think at my age, I know better that you have to keep yourself from these things (temptations). So if you see things that are not right, you try to stay away agad. And my wife is always with me and that helps me, also keeps me grounded, keeps me good. You have to think of your family also," said Yap, who is already in his forties.
http://www.abs-cbnnews.com/entertainment/04/05/13/be-careful-my-heart-extended-anew