Home
›
PEx Lifestyle
›
Style and Fashion
Reminder: You never know what someone is going through, so be kind.
Housewife wins 'Project Runway Philippines'
Previewgirl84
PExer
In the end, it came down to a choice between theatrics and subtlety.
I'm talking about the finale of "Project Runway Philippines (Season 3)" featuring four upcoming young designers—Cheetah Rivera, Nel Claveria, Jr., Milka Quin Redoble and Amor Albano. They were among 16 contestants who were chosen from hundred of aspirants nationwide to join the reality show several months ago.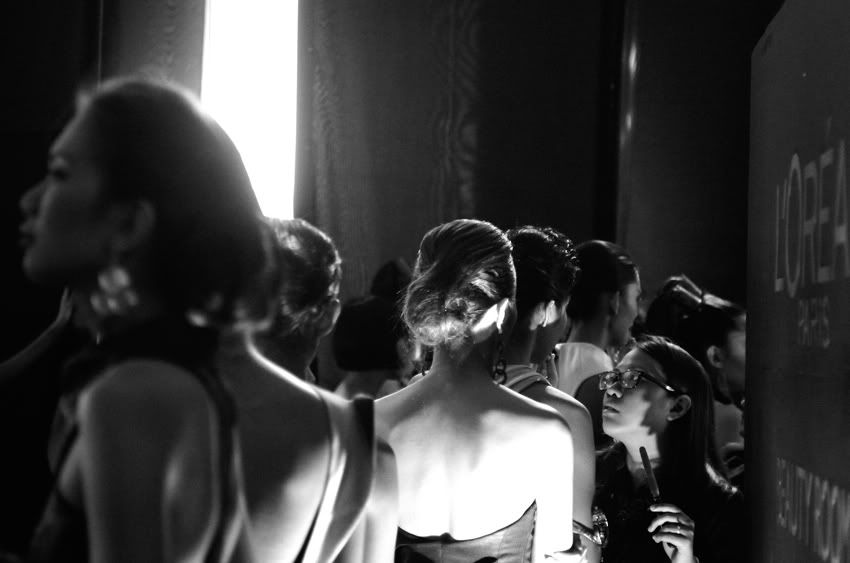 PRP3 Finale backstage
After undergoing several challenges starting with the initial show last March, the four emerged as the best of the lot. For the grand finale, they had to come with a collection that would showcase their creativity and impress the board of judges composed of noted fashion personalities: program host Tweetie de Leon, Rajo Laurel, Apples Aberin and Lesley Mobo, a Filipino designer based in London.
Competent judges instead of viewer votes
These are the types of competitions that I like where the winner is not chosen "American Idol"-style by viewers but by competent judges.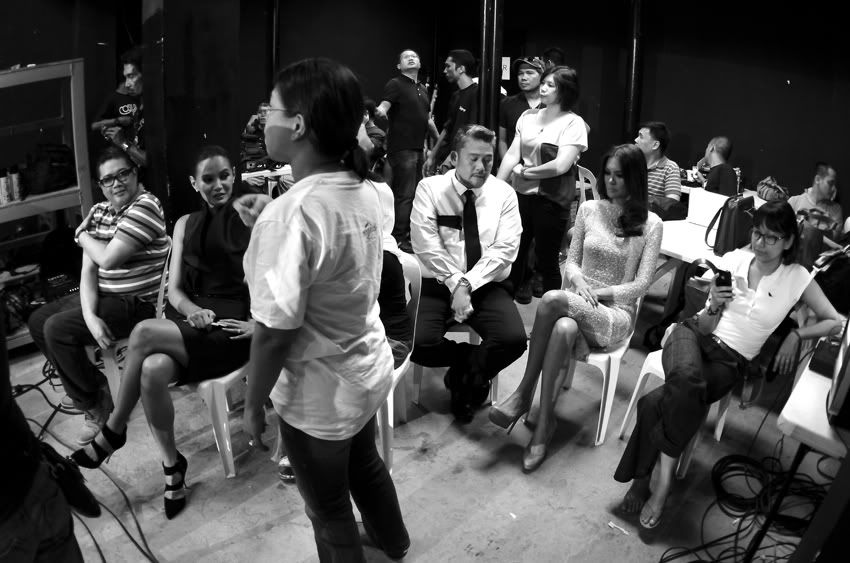 Making a hard decision PRP3 judges
I've watched their deliberations on TV and although I'm an ignoramus in this area, I was able to learn from their discussion why a certain designer won a challenge or why somebody's design was a fiasco.
After the last fashion model had walked down the ramp at the grand finale, it was clear to me that the winner would either be Cheetah and her African Savannah collection and Milka and her banana plant-inspired dresses. Nel and Amor had good outputs too but they were not as impressive.
Sure enough, when the judges deliberated on the merits of the finalists, Cheetah and Milka stood out in their discussions.
Guest Judge International fashion designer Lesley Mobo
'A born star'
Lesley said Cheetah's designs were strong and energetic and quite extraordinary.
Apples said she was born a star, a show woman comparing her to Satine in "Moulin Rouge" and even Marilyn Monroe and Madonna.
Rajo said, " I feel the emotion. Nadadama ko ang pagmamahal mo sa trabaho. Sinisira mo yung tela at bininigyan mo ng buhay. Dahil ang sinisira ay gumaganda. He said he was blown away by the bravura of her theatrics and the strength of her creation."
'Effortless, breathtaking'
As far as Milka was concerned, Rajo was equally effusive: "You're the type of designer that I wish I could be because you don't have to say many things. You let your work speak for itself and it says 'I am smart. I am strong. I am woman. Hear me roar.' The way you roar is so effortless. The level of maturity, the handling of colorization, your nuance of cut. The point of view is so distinct."
Tweetie praised Milka for not compromising on her design aesthetics and philosophy. "Your understanding of the feminine form is absolutely refreshing, breathtaking. You are also a master technician."
Apples lauded her maturity and restraint. "Any piece can be worn by any woman and it's not ordinary. There's something special about every single piece."
Relevance or spectacle?
Tweetie summed up the choice they had to make. It was between relevance exemplified by Milka and visual optimization displayed by Cheetah.
I got a preview of how the judges would vote when Lesley said, "Spectacle is okay but you cannot keep dropping bombs because after the explosion nothing is left but ashes."
Finally, the judges decided to give the top prize to Milka. This consists of P500,000 in cash and other goodies. She's also getting an all-expense-paid trip to attend the Paris Fashion week festivities.
'I was just selling on the Internet'
Milka was in tears when she got the good news. "I'm just a mother and I was just sewing at home," the unassuming 34-year-old said. "I've never even had a fashion show. Sobrang laki na nito sa akin. I'm just selling on the internet."
Then she confided that she had never won anything in her life—not a raffle, not the lotto.
Well, Milka, it wasn't luck that made you win this award. It was your talent. Congratulations!