Home
›
PEx Local Entertainment
›
Showbiz - Female Celebrities
KC Concepcion: Another Xciting thread 4 the Xquisite lady with the X Factor - GKs #7
kachooch
PExer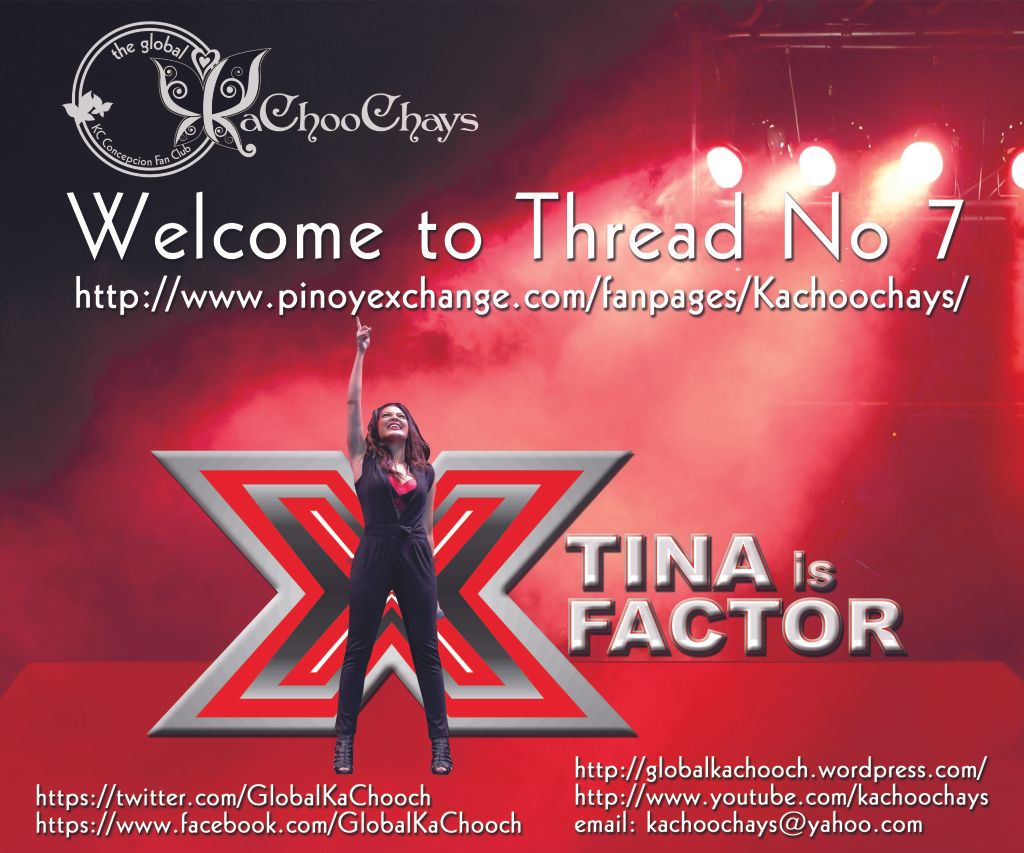 Home is where the heart is!
As we open the doors to another thread here on PEX, we wish to remind you about the amazing news we announced in our previous thread!
Pinoy Exchange has kindly awarded us with a fan page status upgrade! What makes this fan page status upgrade special is the ease with which you, our beloved members can now access our various archived pictures, videos and even important web links!
We now have our own web address which will make it easy for us to go directly to our home without navigating through the pex home site!
Bookmarking our site and even your last viewed pages will now be as easy as 1-2-3! While posting your replies, access to the numerous archives will be available on the same page; this makes referrencing pics/vids/links available at your fingertips.
Exciting uploads are in the process of being woven into our own home page. Pardon our delay as the Pex update has also limited our capability to put up the various links in place in a timely manner.
In the meantime, please join us in saying thank you to the Source of all good things and of course the Pex admins for granting us this distinction.
============================
Please bookmark this link now
http://www.pinoyexchange.com/fanpages/Kachoochays/
Links to previous threads:
Thread 6: KC Concepcion: Congratulations to the girl with the X Factor! - Kachoochays Thread 6
http://www.pinoyexchange.com/forums/showthread.php?t=572699
Thread 5: KC Concepcion: Bolder, braver, edgier! She is Titanium! - Kachoochays No. 5
http://www.pinoyexchange.com/forums/showthread.php?t=568836
Thread 4: KC Concepcion: Soaring higher to face new challenges & adventures_Kachoochays no. 4
http://www.pinoyexchange.com/forums/showthread.php?t=565873
Thread 3: KC Concepcion: Living the dream & spreading her wings - The Global KaChoochays #3
http://www.pinoyexchange.com/forums/showthread.php?t=562952
Thread 2: Ms KC Concepcion: A woman reborn. Brave, vivacious, fierce & fearless-Kachoochays #2
http://www.pinoyexchange.com/forums/showthread.php?t=555626
Thread 1: KC Concepcion: The multi-talented & multifaceted Philippine showbiz princess-GAKAs#1
http://www.pinoyexchange.com/forums/showthread.php?t=551658