Book Lovers Side
Hi Guys,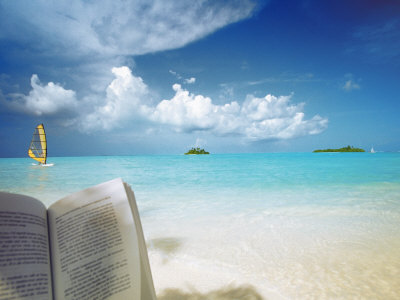 We are in a time & age today that technology is essential that we need to have technology to function better in our everyday lives. Take me for an example I might be away from civilisation (in a way) but still need to have the internet to do my everyday business.
As modern and "futuristic" today is with gadgets stampeding each other I still find solace within the pages of a good book. I know the Kendle has been around for quite sometime but still it doesnt have the feel and smell of a good book.
So this is for everyone who are interested in books, who wants to go back to reading or perhaps find a good hobby. Reading to some might be boring but I always see it a luxury for not a lot of us have the previlidge these days to curl up and read.
I recently revived my Book Review Site. It is plain and simple. I pick up a book, read, and write a review. The blog site was created then and now to encourage everyone to READ READ & READ.
Pls. click on the link :
Reading By The Sea
http://ibooksreviewz.blogspot.com/
Welcome to PinoyExchange!