The Art of Mario Sorrenti
Behind his signature vintage Persol frames is the man with an explosive career in fashion photography that is Mario Sorrenti. Among his endless fashion editorials you will find credits that read "Photography by Mario Sorrenti/Styled by Emmanuelle Alt," many of which pre-date Alt's rise to Vogue Paris editrix. In a Vogue US article that introduced Alt as the new editor-in-chief, Sorrenti shared his feelings about the chic woman in charge: "Emmanuelle is not a dark person. She cares about expressing optimism and positivity."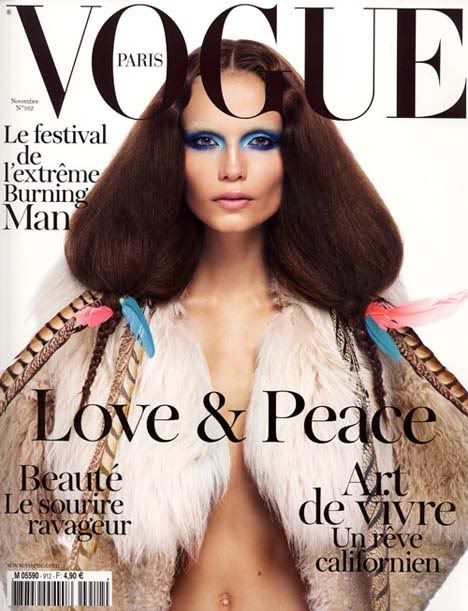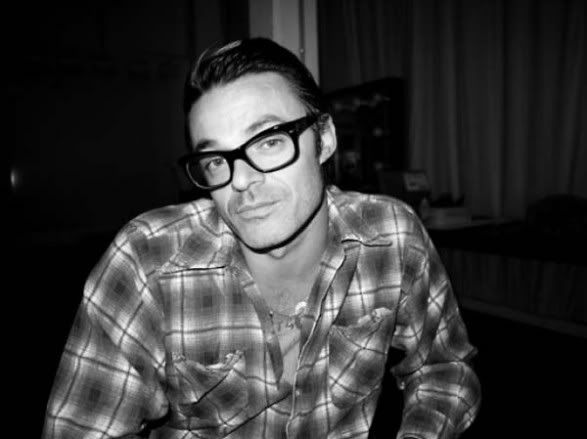 A friendship forged in business, the two have collaborated on projects with models such as Natasha Poly, Sasha Pivovarova, Kate Moss, Isabeli Fontana, and Raquel Zimmermann. In fact, Zimmermann was the star of a Sorrenti/Alt collaboration titled "Graffi-Couture," an editorial for the November 2009 issue of Vogue Paris, which was voted as one of the best editorials of 2009 by models.com. Another beautiful example of their work together is the editorial "Et Dieu Créa le Soleil" with Kate Moss for Vogue Paris June/July 2010.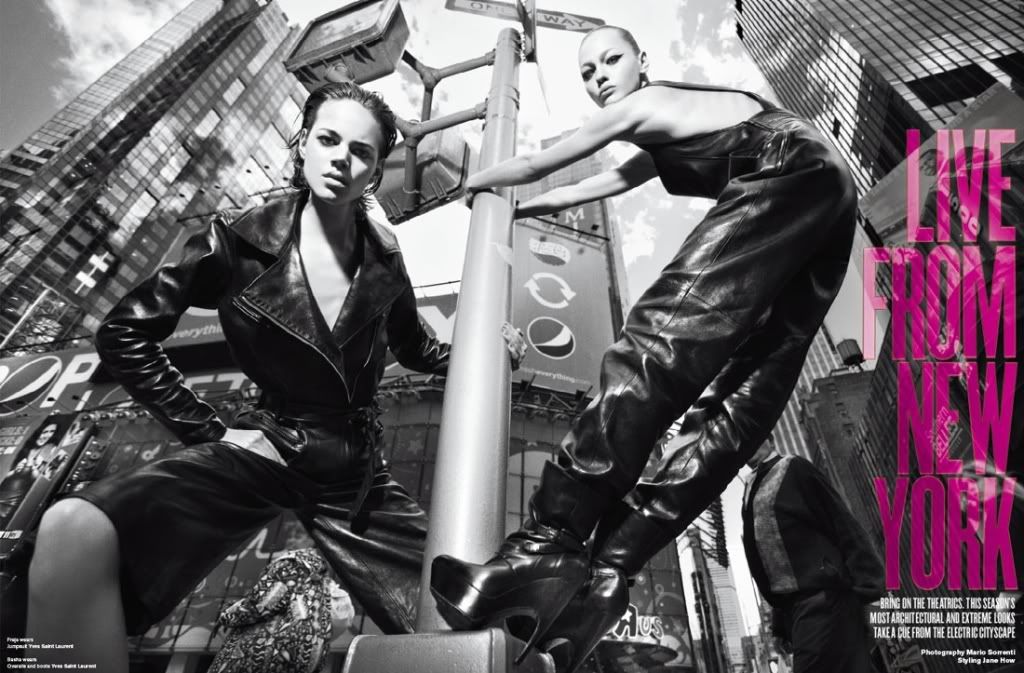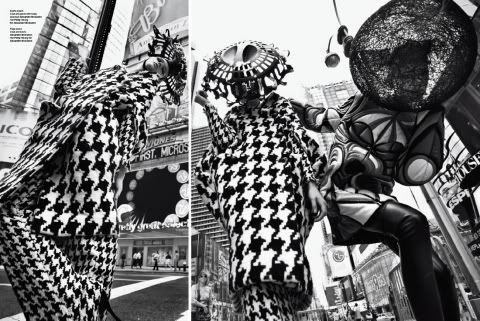 Interestingly enough, but not surprising, this handsome Italian got his start in front of the camera posing for such names as Steven Meisel, Richard Avedon, and Bruce Weber. But it was in 1993 that Sorrenti's career behind the lens was launched with a single photo. Well, not just any photo — it happened to be the sensual image of a naked Kate Moss, his then girlfriend, for the Calvin Klein Obsession campaign. This iconic photo was featured at the Danziger Projects 2011 exhibit of the Kate Moss Portfolio of which Cathy Horyn of The New York Times wrote, "Those of us who follow fashion and photography tend to have a favorite image of Kate Moss. I have two: Corinne Day's portrait of a laughing and feather-headdressed Kate for a 1990 cover of The Face; and Mario Sorrenti's 1993 image of her, with its deep shadow and her eyes looking at once tender and wary."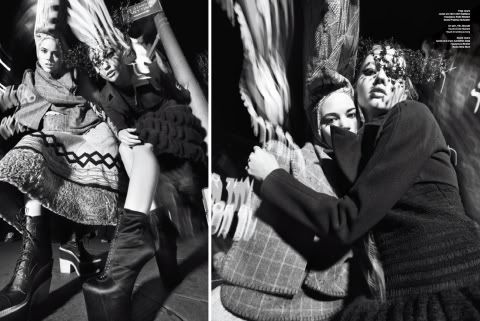 More than an editorial photographer, Sorrenti is also an author and director. As the former he wrote The Machine, a photographic retrospective of work by his brother Davide Sorrenti who passed in 1997 from a drug overdose. Sorrenti has found himself in demand as a director as well. In 2004 he worked with John Mayer on his grayscaled music video for "Daughters," and this year he shot the ultra-chic L'Eau de Chloé Spring/Summer 2012 commercial and print campaign.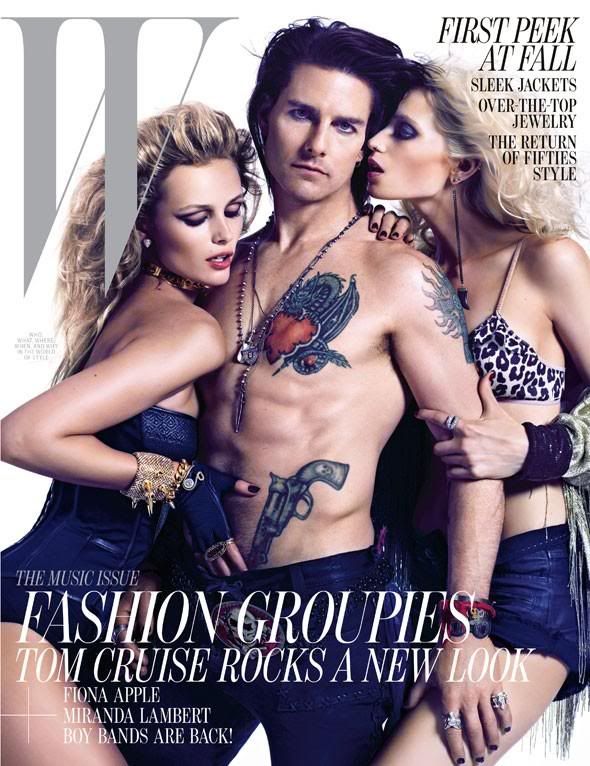 W Magazine Cover: Tom Cruise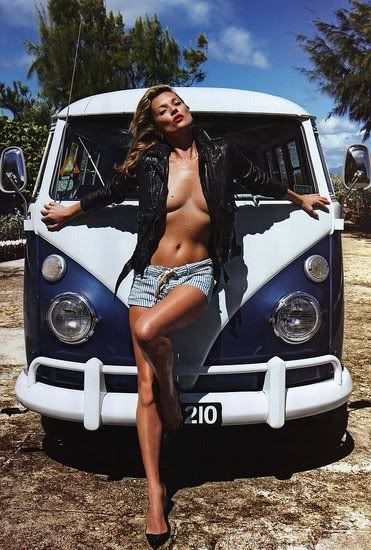 Jacket by Balmain and denim shorts by MOBO by Lesley Mobo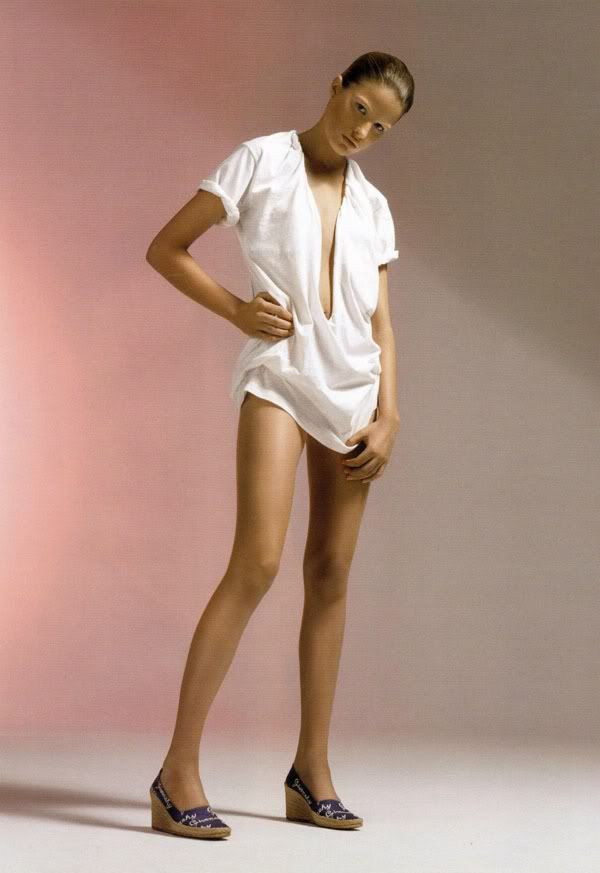 Cotton top by Lesley Mobo and Shoes by Givenchy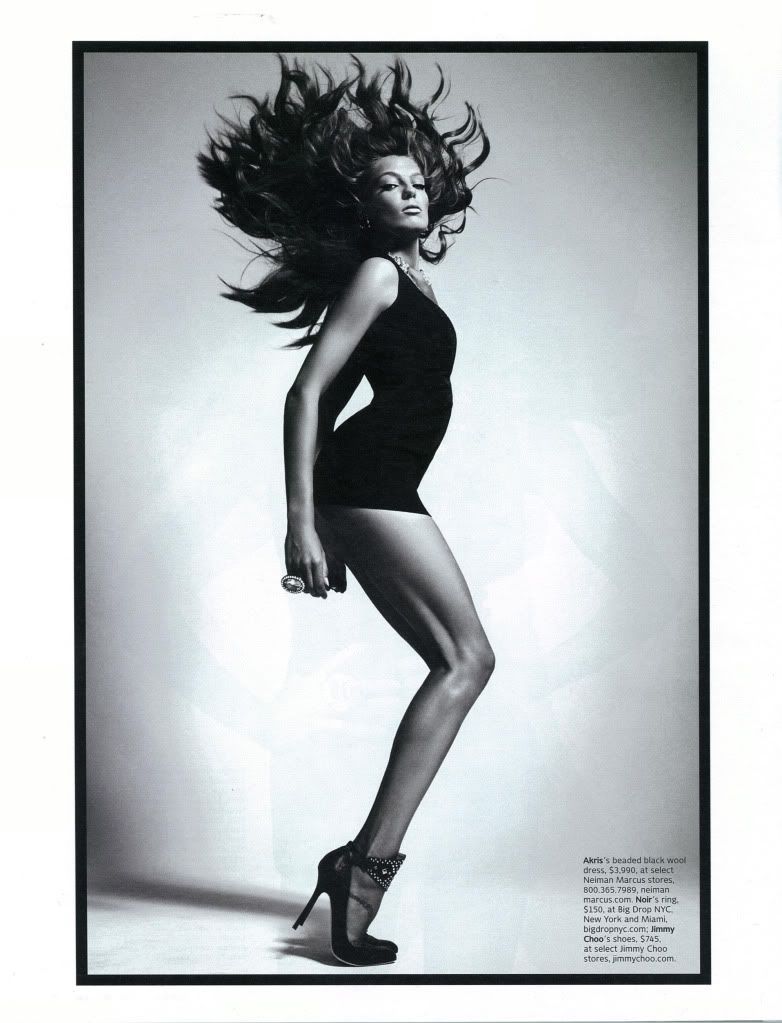 Wool dress by Akris and shoes by Versace
The Chloé campaign is not all that the mega-photographer has accomplished this year. In the first half of 2012 alone Sorrenti has shot the cover of W with Edita Vilkeviciute, Abbey Lee Kershaw, and Tom Cruise; the W Korea cover with Candice Swanepoel; the i-D cover with Julia Restoin-Roitfeld; a Vogue Paris editorial featuring Alber Elbaz along with model Katryn Kruger; the M.A.C. Fall 2012 Campaign with Carine Roitfeld; an editorial titled "The Transformers" with Doutzen Kroes for Vogue US; the Calvin Klein Eternity Aqua Spring/Summer 2012 campaign with Edita Vilkeviciute; the Bulgari Man Spring/Summer 2012 campaign with Clive Owen; and the Pirelli calendar among other work for Hugo Boss, Barneys New York, Max Mara, and Vogue Italia.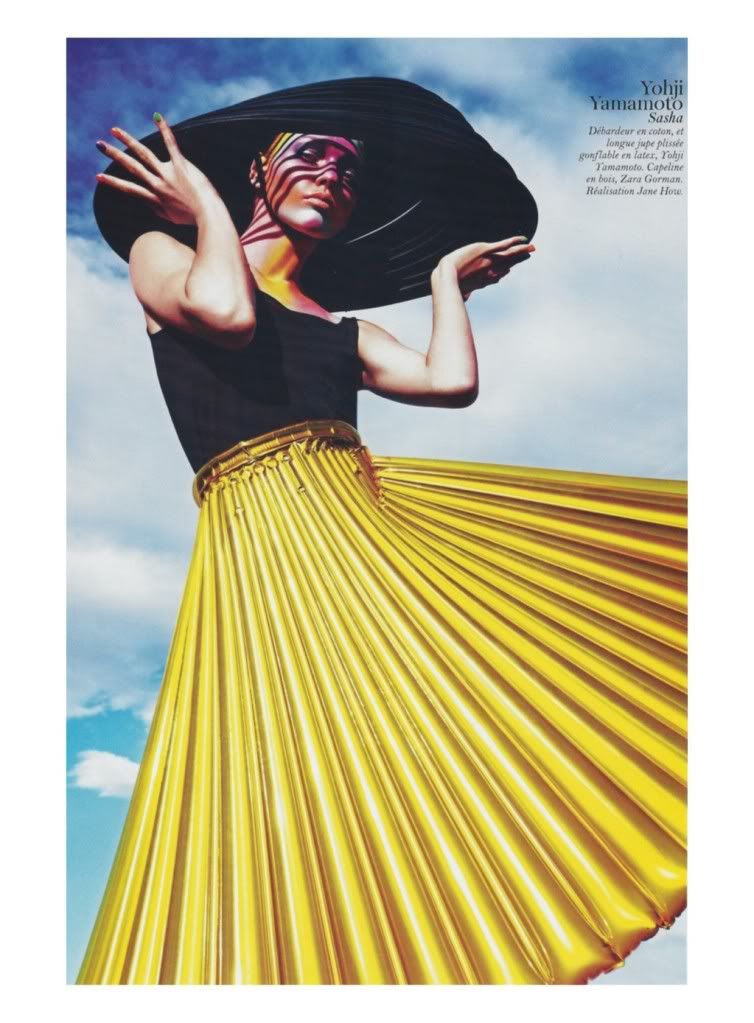 Top by Yohji Yamamoto, skirt and shoes by Yohji Yamamoto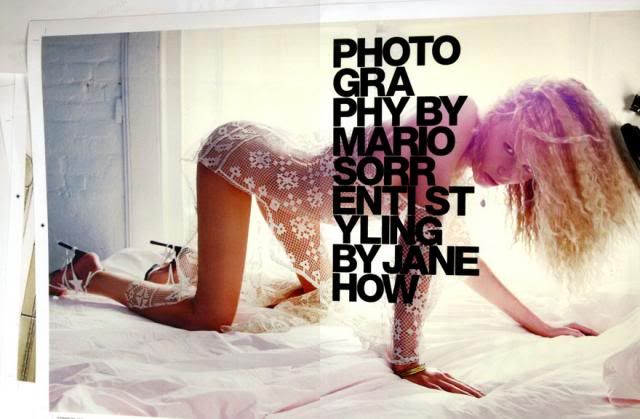 Dress by Stella McCartney and shoes by Balenciaga
Sorrenti explained his method to Interview Magazine, "I guess my work is described a lot of the time as very sensual and sexy. When I take a picture, I'm very focused on trying to discover something about a person. Or about an idea. I try to be quite successful at it." Sorrenti turned New Yorker at the age of ten and lives there today with his wife Mary Frey and two children.
Welcome to PinoyExchange!