The London-based Pinoy fashion designer who is leading the pack
Lesley Mobo wowed the audience at the recent London Philippine Fashion Show brought by Ayala Foundation and prospero World.
The Charity Gala fashion show was participated by 10 outstanding Filipino designers in the country, where Mobo caught the attention of His Royal Highness Crown Prince Pavlos and Princess Marie-Chantal of Greece and Denmark that night.
Prospero World presented the first ever London Philippine Fashion Show in aid of the Ayala Foundation, a non-profit organization to provide solutions to poverty issues in the Philippines.
Held at the trendy Victoria House Basement, the event featured eye-catching designs of haute couture, cocktail dresses, evening gowns and unique accessories.
Mobo showcased an impeccable collection of soft tulle ball gowns, chic lace and ultra cool layering for the evening. He created a line-up of modern and timeless pieces with elements of couture details and innovative takes on classic materials. Sophisticated with a feminine twist, it is a standout- the perfect wardrobe for the coolest elite girls in Europe.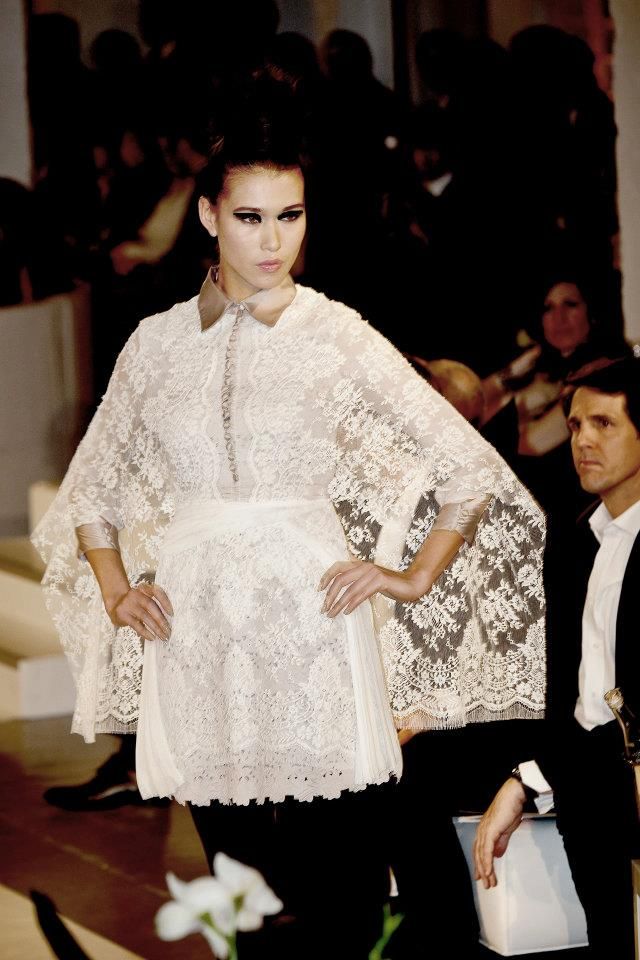 HRH Prince Pavlos of Greece admiring Lesley Mobo's intricate lace dress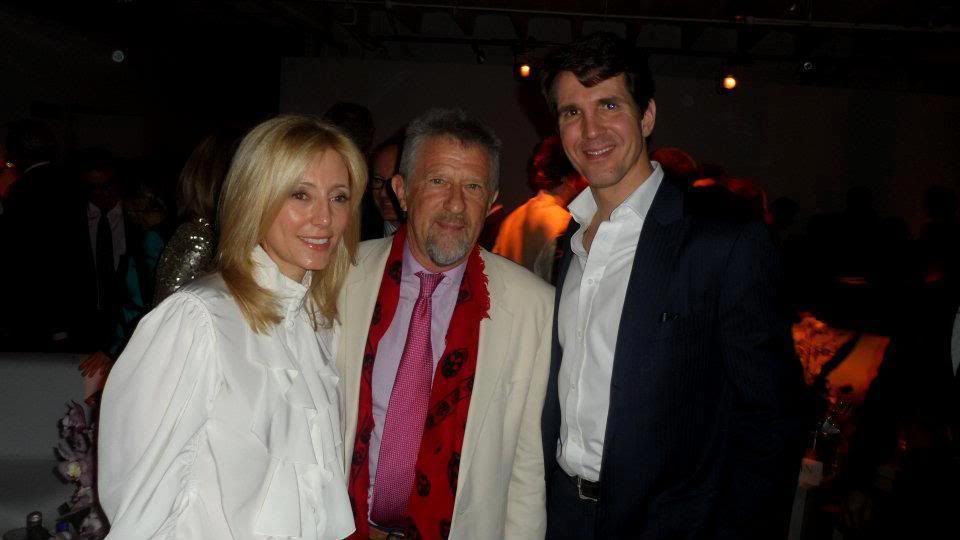 HRH Crown Prince Pavlos and Princess Marie-Chantal of Greece and Denmark
MOBO makes the case that Filipino designers can act as "alternative cultural ambassadors" for the Philippines. "We may still be a poor country, but we are blessed with very talented people", said Lesley Mobo, a London-based fashion designer best known for his contemporary and luxurious designs popular with young elite European girls and celebrities.
"Here we are in one of the most influential fashion capitals of the world, raising funds for a cause for our fellow Filipinos but at the same time showcasing and supporting Filipino talent and brands who promise to make it big in their craft worldwide. It gives a great insight for international audiences where Filipino culture and creativity are heading in a globalized world," Mobo added.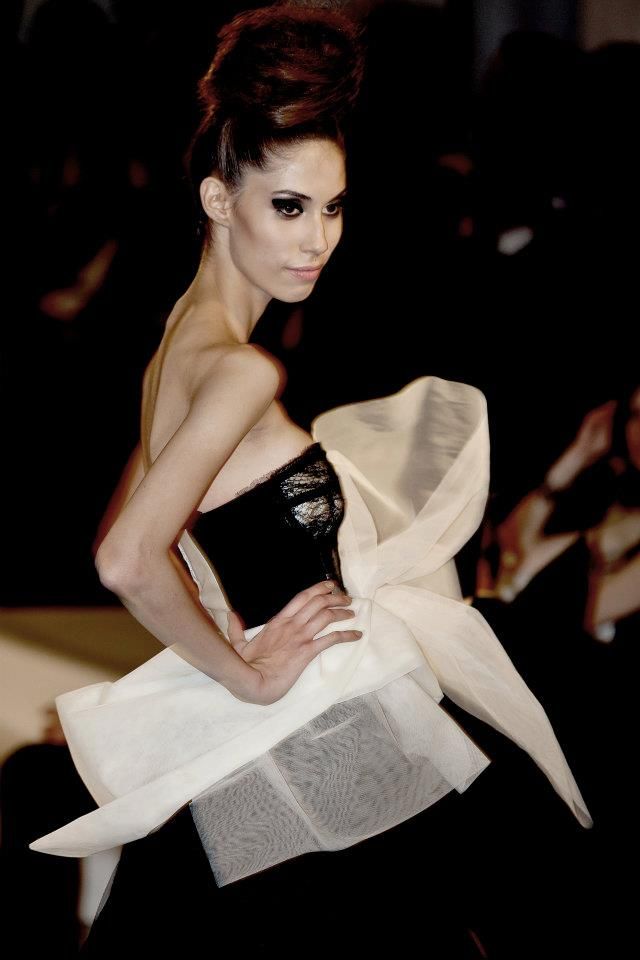 MOBO by Lesley Mobo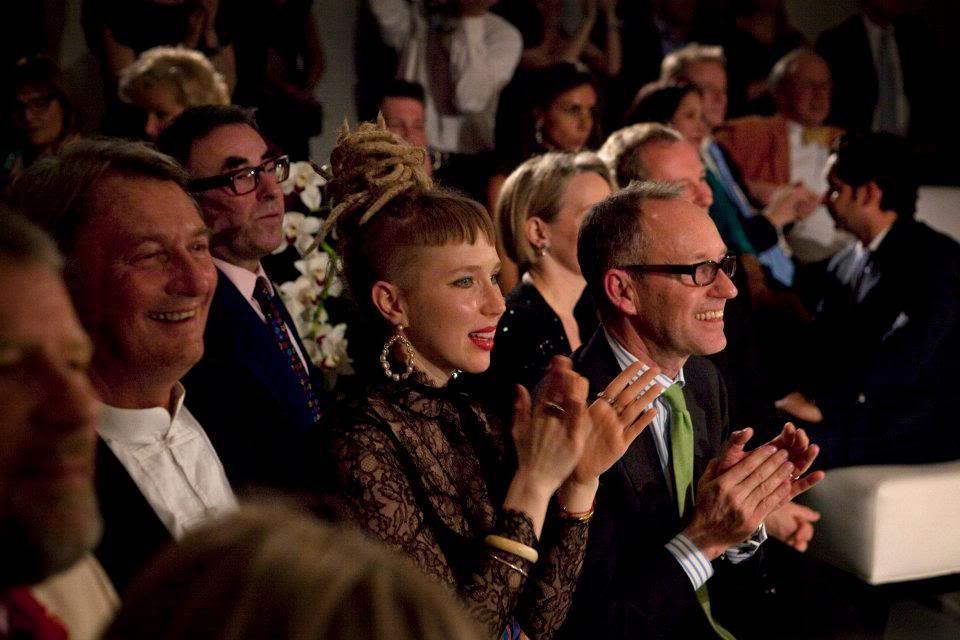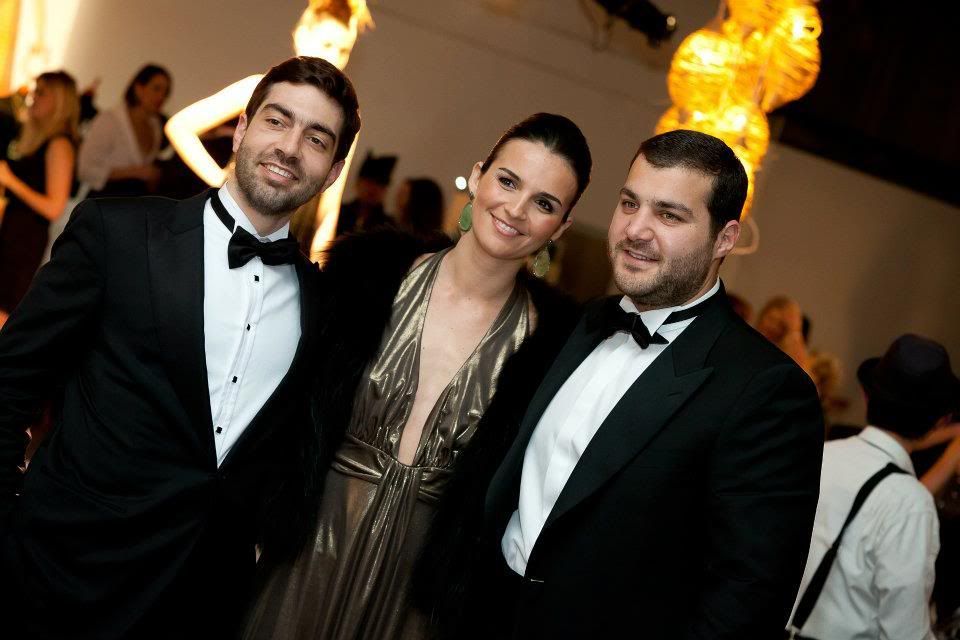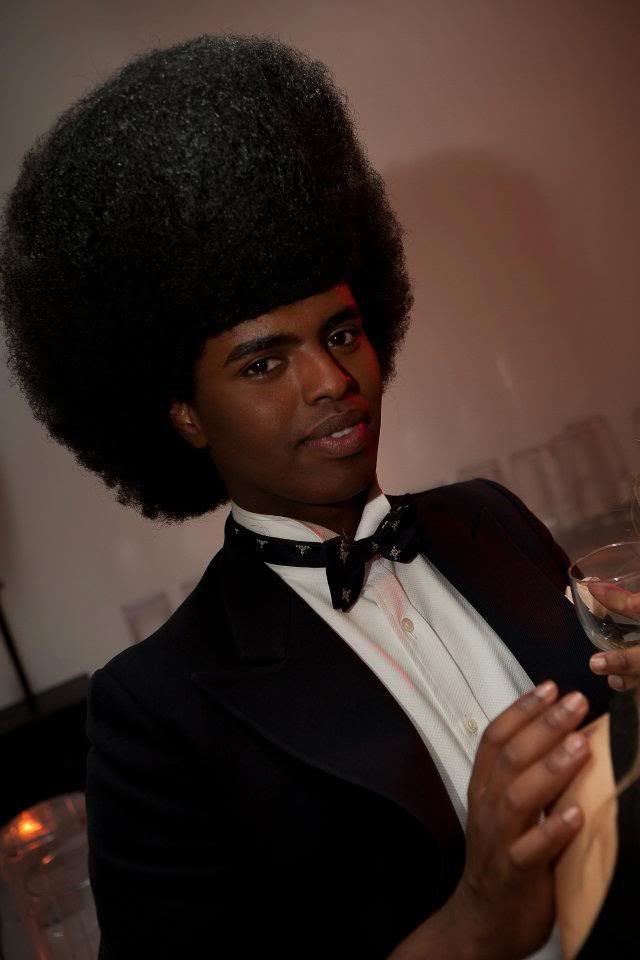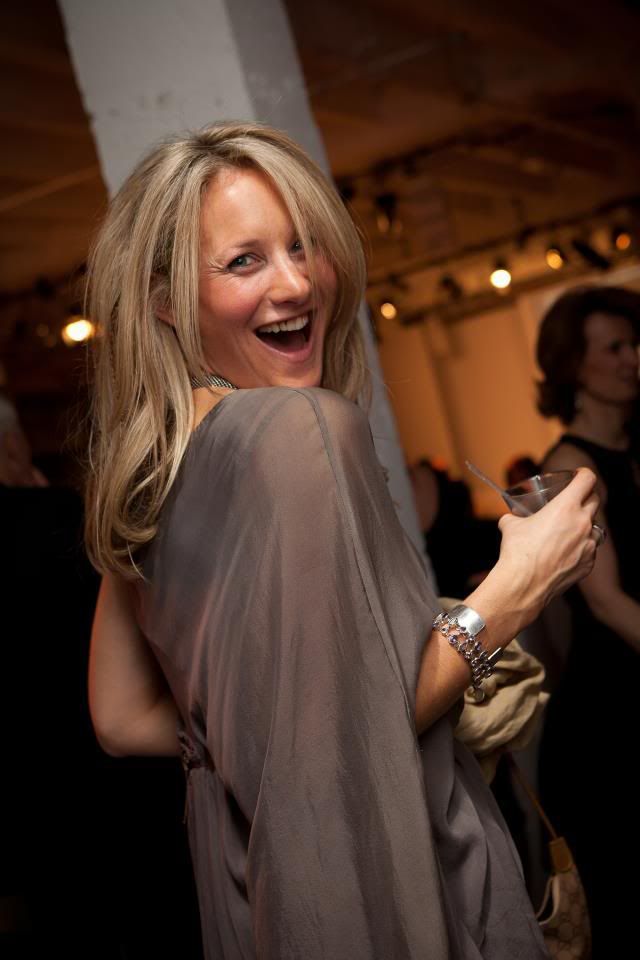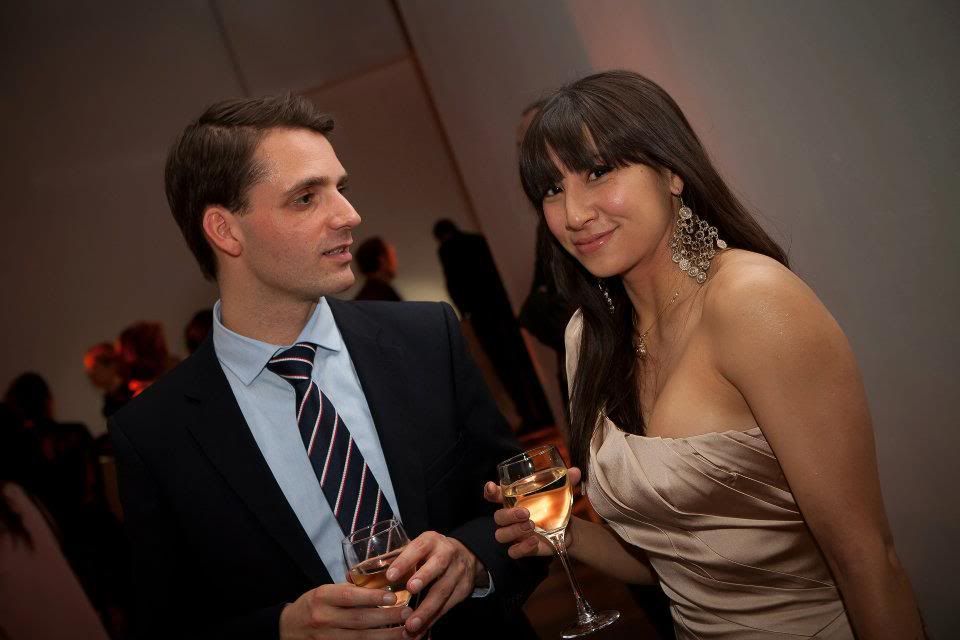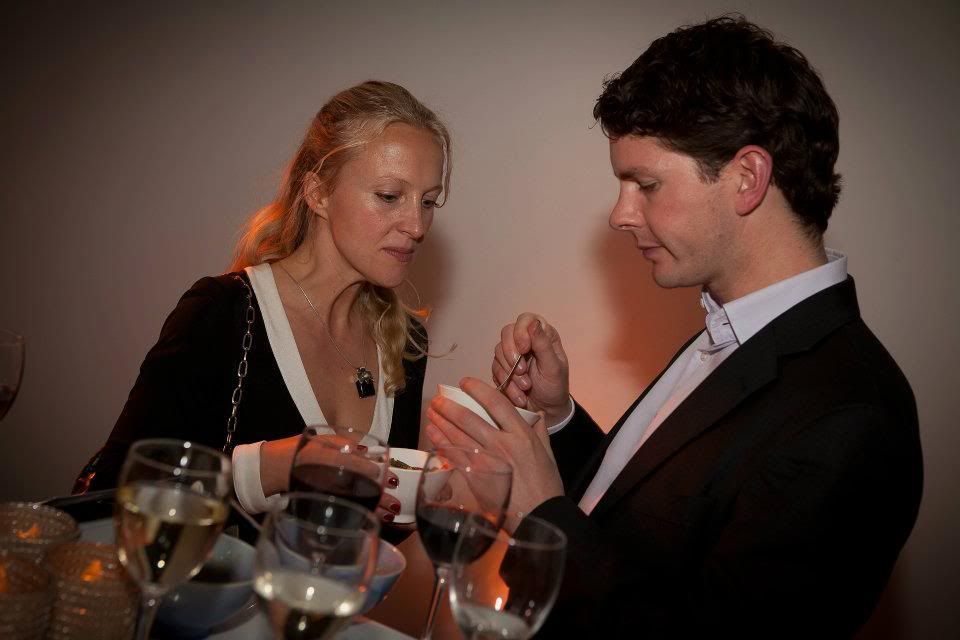 High society
The charity fashion event was attended by distinguished guests from the worlds of finance, business and fashion, who seemed enthralled by the designs on show, providing regular outbursts of gasps and cheers as models walked on the runway.
Princess Marie Chantal and Prince Pavlos of Greece were also in attendance, as well as British author Toby Young, and BBC 'Antiques Roadshow' presenter Philip Mould.
Philippine Tatler Editor Anton San Diego and Manila Bulletin Creative Consultant Melo Esguerra flew in from Manila especially for the event.
"There are a lot of business moguls, global taste makers and influencers, it speaks so much how this event is well-received by the global community," observed Esguerra.
"I find it to be a blessed and privileged position to be in London right now, watching the showcase of the best of the Philippines, the best of designers, that actually sends a message to the world that Philippine style is so distinct and world class."
The event raised approximately P10 million on the night from tickets and donations, as well as auctions of antiques, fashion items, and trips to Asia.
Fernando Ayala de Zobel from the Ayala Corporation was at the event to lend his support to his family's foundation. He told ABS-CBN Europe: "The audience seemed to enjoy seeing all the designs from the Philippines, so I'm very happy with the way it turned out. We're always very willing when other groups try to help the Philippines. Our designers were always very generous with their time. When the Filipino community get together in these countries, they're always very generous. All of that attracts people to our country, and to be in a fashion capital like London is a great opportunity to showcase the great talent that we have in the Philippines."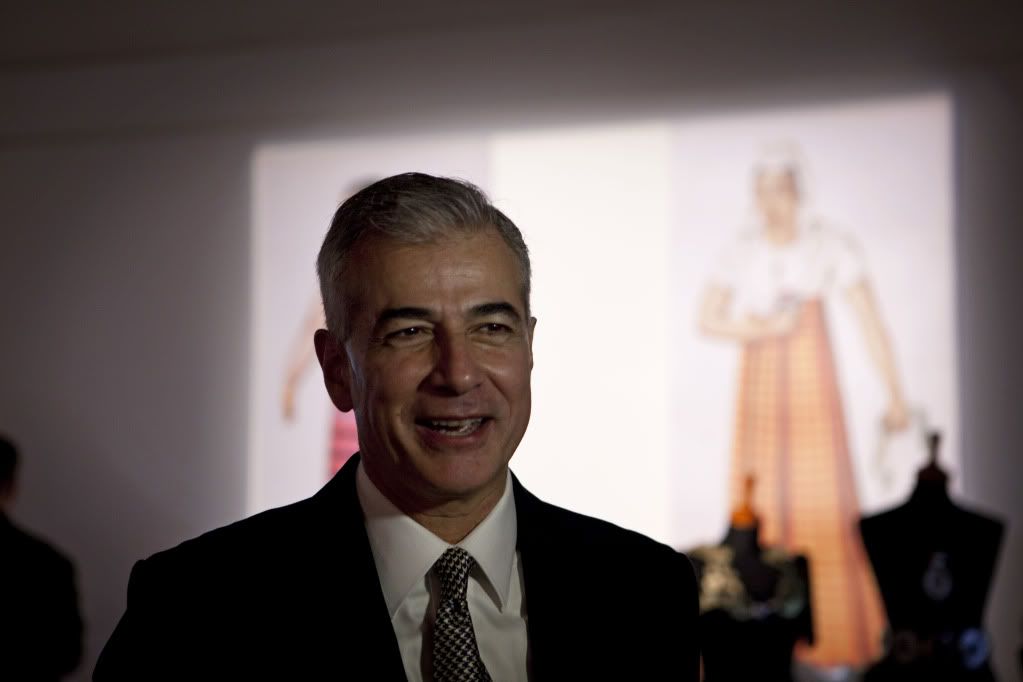 Fernando Zobel
Discovering Philippines
The London Philippine Fashion Show was organized by Prospero World, a London-based philanthropy consultancy firm advising groups and individuals on the most effective way to do charity.
Prospero World Director Zita Schutt came up with the idea after a research trip in the Philippines in 2010, where she was exposed to the difficult circumstances of impoverished Filipinos.
Whilst in the country, Schutt was encouraged by a friend to visit Makati where she discovered a whole new world of Filipino fashion designs.
"We had a look and we were so amazed because we didn't expect that," she recalled.
"A year later, when we were talking to NGOs (Non-Government Organizations) in London, they said people don't know anything about the Philippines. They don't know about the amazing creations, and about the fun that people have. And we wanted to give them that. Let's change their minds, and let's give those children that we saw to make a huge difference to their communities."
She concluded: "I really want people to have an amazing time, to see the dresses, to help the kids, to go to Philippines on holiday, and to embrace this place."
Welcome to PinoyExchange!