Home
›
PEx Family and Society
›
Realm of Thought
COMMUNITY NOTICE: If you are having trouble in your account access, please do send us a message at
[email protected]
for assistance.
Why atheists are hated so much
Frank_Macky
Heretic / Infidel
PEx Influencer ⭐⭐⭐
[video]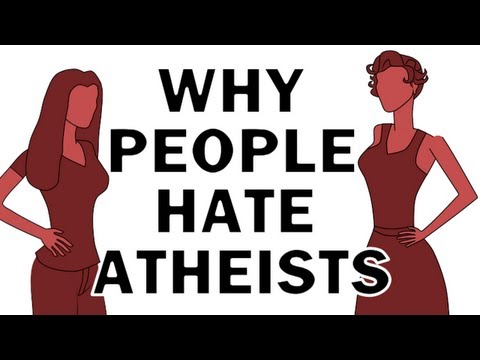 Because all the fancy words that the religionists use are just an attempt to hide the truth that:
theists project themselves onto their "God"
and when an atheist says he doesn't believe in some theist's "God" it's actually taken by the theist as a rejection of him/herself (although of course they do not realize this).
You, the 'believer', claim that the atheists 'reject' your 'God', but deep inside you are actually taking it as a rejection of you.
@4
:25
It is why God's opinions are so often your opinions, and why a different believer of the 'same' God as yours, can claim that he agrees with "God's" opinions but not yours
,
as is easily seen by the endless disagreements between xtians, muslims, and assorted variations thereof in the forum.
Leave a Comment