Home
›
PEx Local Entertainment
›
Showbiz - Female Celebrities
Our Sassy Girl & The Ultimate Multimedia Star: TONI GONZAGA (Part 35)
Butterfly_gurL
Member
PExer
Controversial. Kooky. Beautiful. Witty.

AND STILL IN LOVE.

Describe her in so many ways...

"The Multimedia Princess"
"Master of All Trades"
"The Woman of Star Cinema"
"The Soul of Pinoy Big Brother"
"The Ultimate Multimedia Star"

That ain't nothing but Toni.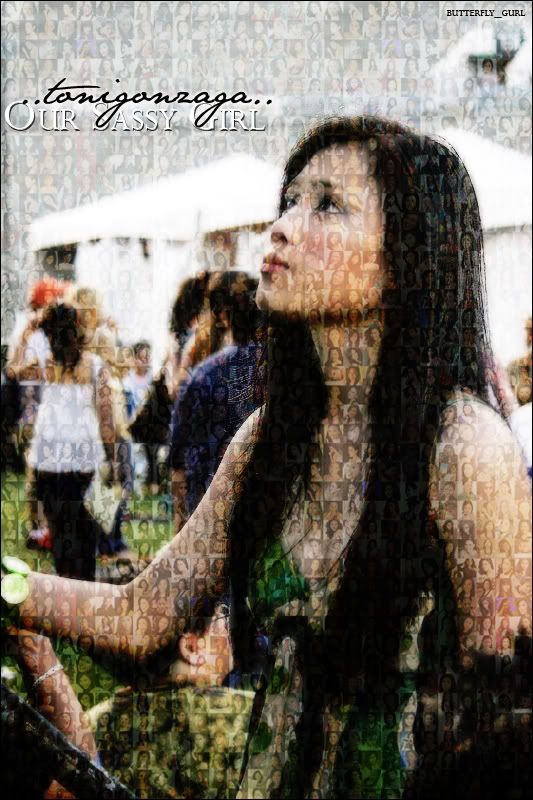 Tinsters! This is our 31st thread! Welcome to our new Barangay!!!
Toni Gonzaga Part 1
Toni Gonzaga Part 2
Toni Gonzaga Part 3
Toni Gonzaga Part 4
Toni Gonzaga Part 5
Toni Gonzaga Part 6
Toni Gonzaga Part 7
Toni Gonzaga Part 8
Toni Gonzaga Part 9
Toni Gonzaga Part 10
Toni Gonzaga Part 11
Toni Gonzaga Part 12
Toni Gonzaga Part 13
Toni Gonzaga Part 14
Toni Gonzaga Part 15
Toni Gonzaga Part 16
Toni Gonzaga Part 17
Toni Gonzaga Part 18
[URL="
http://www.pinoyexchange.com/forums/showthread.php?t=304818"]
Toni Gonzaga Part 19[/URL]
[URL="
http://www.pinoyexchange.com/forums/showthread.php?t=313780"]
Toni Gonzaga Part 20[/URL]
[URL="
http://www.pinoyexchange.com/forums/showthread.php?t=327657"]
Toni Gonzaga Part 21[/URL]
[URL="
http://www.pinoyexchange.com/forums/showthread.php?t=339050"]
Toni Gonzaga Part 22[/URL]
[URL="
http://www.pinoyexchange.com/forums/showthread.php?t=348677"]
Toni Gonzaga Part 23[/URL]
[URL="
http://www.pinoyexchange.com/forums/showthread.php?t=370363"]
Toni Gonzaga Part 24[/URL]
[URL="
http://pinoyexchange.com/forums/showthread.php?t=383663"]
Toni Gonzaga Part 25[/URL]
[URL="
http://www.pinoyexchange.com/forums/showthread.php?t=392987"]
Toni Gonzaga Part 26[/URL]
[URL="
http://www.pinoyexchange.com/forums/showthread.php?t=405808"]
Toni Gonzaga Part 27[/URL]
[URL="
http://pinoyexchange.com/forums/showthread.php?t=415173"]
Toni Gonzaga Part 28[/URL]
[URL="
http://www.pinoyexchange.com/forums/showthread.php?t=427389"]
Toni Gonzaga Part 29[/URL]
Toni Gonzaga Part 30
Toni Gonzaga Part 31
Toni Gonzaga Part 32
Toni Gonzaga Part 33
Toni Gonzaga Part 34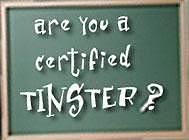 You know you're a Certified Tinster when...
[crouching-tiger-disappearing-spoiler]
Updated List.. as of April 16, 2010
1.) You get peeved when people keep mispelling her name, "TONY G."
2.) You ship Tin with several guys... and have names for it. Sounds like Pasta at times... Drewni, Luini, Toniolo, Gujni, Samtin, Rekto... and the list goes on.
3.) You always use her smart **** comments for quotable quotes. "I wanna die? Can I die?"
4.) You know and love Psychotic Tin. You use the PSYCHOTIC cap as the brgy. tanod!
5.) Your tape is filled up with all her guestings and shows.
6.) You regularly watch Wazzup Wazzup and get disappointed when you do not see Tonioke.
7.) You want to use JDL's craters for target practice.
8.) You know why "My Sassy Girl" relates to Tin.
9.) You downloaded her hour-long radio interview in 98.7
10.) Natutuwa ka sa MRS only if she's there... and even the voiceover of her, you get all hyped up.
11.) The term "single since birth" is suddenly so dang cool for ya.
12.) You look for her favorite books... "Da Vinci Code", "Boy Meets Girl", "Purpose Driven Life." and you read the bible. Good boy/girl.
13.) You have her on Myspace or Friendster or Multiply...
14.) You go online before going to work/school just to make habol with the Tinsters.
15.) You are mostly HYPER all the time in her thread. HAS.
16.) You have a "launching movie" if you're in the YM chat.
17.) You know the ones who shall not be named... JDL, JM, MY MP.
18.) If you even greet WUWU in her thread.
19.) You are only supposed to be here for five minutes and why the hell are you still here?
20.) Super aliw ka sa listahan na 'to and you want to add more!
21.) Cinco de Mayo 2005 is MEMORABLE for you. First post ni Tin. Page 59. Thread III
22.) You dash to the threads that bash her and defend her, Tinsters look like they're a BATTALION of fans fighting for her.
23.) When you're whole family calls you whenever she comes on TV...
"_________(Insert name here)!!! si Toni sa TV! TONI MO ASA TV!!!!"
"GISING! Si TONI ASA ASAP!"
24.) Kilala mo ang rising star na si JANNISSE.
25.) You're hard disk is filled with her photos... thanks to Anne/Noodle's, Dhez', Chrissa's screencaps and Rach's ktext...
26.) You're ringtone is her... or well, boses nya *ahem Apol*, or is related to her *cough*babyiloveyourway*cough*
27.) When someone suggested to you that you should use coke for a nice tan, you suggested to use SPRITE instead, because you want to be loyal to TIN's product endorsement.
28.) You travel from *insert location here* to Manila just to see her and go all the way back to work in the morning.
29.) You make poster fanarts for potential films.
30.) You visit every dang thread related to her.
31.) You notice her ktxts are always in the car... with the seatbelt.
32.) After noticing that... you started taking pictures of yourself in a car... with the seatbelt.
33.) You've made a video for her or her pairings.
34.) Your avatar in Yahoo is well, her or related to her.
35.) You notice stuff like "she needs to be in a deodorant commercial... dahil maputi kilikili nya." *cough*Anne*cough*
36.) You got teary eyed or cried, youself when she cried in her Buzz interview.
37.) You make montages, photo mosaics, wallpapers for her.
38.) Your blog, myspace account has something related to Tin in it.
39.) Your friends notice that "Toni Gonzaga" is always part of THE conversation.
40.) You manipulate your nephews, nieces, little kids by making them be a Tinster. Brainwashing galore. "I luuuurve Toni!"
41.) Phone mo puro Tin
42.) Wallpaper mo si Tin
43.) Aba binabasa mo pa ito?! ADIK KAAA! ADIKKKK!
44.) Napudpod daliri mo sa kakatxt ng pop9
45.) Lahat ng product na ginagamit at ineendorse ni tin ay ginagamit mo...
46.) Lahat ng kaibigan at kamaganak mo binigyan mo ng cd ni tin para lang mareach ang platinum award (parang kilala ko 'to? tita kilala mo ba?hehe)
47.) Nirerecord mo ang shows ni tin (ilang dvd? ilang vhs? puno na ba harddisk nyo?hehe)
48.) Napuntahan mo lahat ng mall show at iba pang show ni tin, shooting at taping...
49.) Lahat ng network ng celfone meron ka para makipagkulitan sa ibang mga CT.. at nakaregister sa unlimited... (aminin guys!!!hehe!)
50.) Ang toothpaste mo ay Colgate with cooling crystals applemint fresh...(lalo na noong si Tin pa ang endorser)
51.) Ang nanay mo eh hinahatak hair mo pag uwi kasi inuumaga ka!! ( sino kaya 'to? bratzzzzzzz naman..haha!)
52.) Ang kape mo ay nescafe... (hmmm at ang bango pa..ok to ah!)
53.) Bumili ka pa ng repackage album nya kahit meron ka na nung isa
54.) Di ka nabili sa shapes wear pag hindi si tin yung nasa tag at walang paper bag... (hmmm pede ba paperbag na lang ang bilhin??hehe!)
55.) Lahat na cnasabi mo ay abt Tin....
56.) Kapag may kinakantang song si Tin na bago... You go "I have to get it or i-DL"
57.) Bumibili ka ng mag basta andun si tin kahit pa konti lang ang article tungkol sa kanya... (at parang ayaw ipabasa sa iba...kasi baka magusot..hehe!)
58.) Ginagaya mo mga expressions ni Tin.... ("Guys!!! Kumain ka na? Hehe!", "Tereeey!")
59.) Habang naglalakad ka papasok sa office eh nakatingin ka sa mga tabloid sa daan para malaman kung may headline about tin kesehoidang matalisod ka pa!! (hmmm parang dati may nauntog na nga dahil sa pagtingin sa jobfinder eh..haha)
60.) Lagi mong nililingon ang billboard ng shapes sa nlex kahit ilang beses mo nang nakita yun at kinukuhaan pa ng pic... (san nyo gusto? EDSA? NLEX? SLEX?hehe! name it we got it..haha!)
61.) Nalipasan ka na ng gutom kakachat sa mga co CT sa ym... (napagalitan ng nanay..haha!)
62.) Naka bookmark na sa browser mo ang link ng Sassy thread at iba pang mga site for Tin
63.) You can't miss a TV appearance of Tin, kung hindi man mapanood sa TV, hahanapin mo talaga sa youtube or pinoychannel.
64.) Napapalingon ka sa TV kapag nababanggit si Toni.
65.) When Toni sings a song, LSS ka palagi sa kantang yun.
66.) Alam mo ang pinikpikan / dayang-dayang dance step ni Toni and (Tito) Boy.
67.) Kilala mo ang sikat na kotseng si Blu! Dagdag na rin natin si Nio (Yung Ford E150).
68.) You?re happy for Tin and you support her decisions no matter what.
Tatak CT! get TINsterized!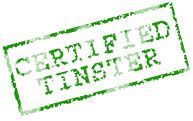 [/crouching-tiger-disappearing-spoiler]
The Top Requests... TINSTERS are asking from TPTB.
1. My Sassy Girl themed movie-parang awa niyo na. --- UTANG NA LOOB... (naman..naman..naman -- singing like Tuesday Vargas )
2. A role in an MMK episode (not HER story but someone else's)
3. Ibalik ang Wazzup Wazzup
4. I-guest sya sa Y-speak at the same time ibalik ninyo ang Y Speak sa TFC
6. More Beyonce, Fergie and Pussycatdolls performance!
7. More ASAP numbers!!
8. Bagong SPRITE commercial with Papa Piolo
9. Repeat performance of LOVE MOVES in ASAP
10. More Christina Aguilera songs performed by Toni.
11. Horror movie...daw! bwahahaha
12. Concert in Araneta! *applause*
13. Another sitcom for Toni
14. Performances with the Champions and Veteran Singers
15. Her own teleserye with a very good material and good director
16. Movie with good direction and good script.
17. More awards!!! (yung next sana best actress naman)
18. More movies!!! (Para lging magkikita-kita ang TINSTERS sa premier night)
19. More albums!!! (at sana maging multi-platinum na yung mga nagawa ng albums at ang susunod na album din! Yay!)
20. More concerts!!! (World Tour!)
So join the insanity of the Brgy. Tinsters!
Leave a Comment