Home
›
PEx Sports
›
Football
COMMUNITY NOTICE: If you are having trouble in your account access, please do send us a message at
[email protected]
for assistance.
This is ANFIELD, Home of LIVERPOOL FC
renz_reggy03
Moderator
PExer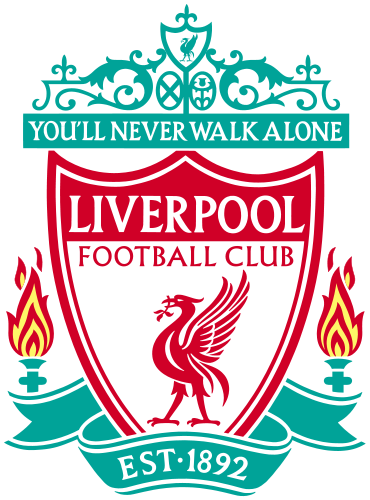 Liverpool Football Club
is an English professional football club based in Liverpool, Merseyside, England. Liverpool FC have won eighteen League titles, seven FA Cups and a record eight League Cups. It is the most successful English club in European competition, having won five European Cups (UEFA Champions League), three UEFA Cups and three UEFA Super Cups.
[HIGHLIGHT]LIVERPOOL FC[/HIGHLIGHT] -
HISTORY
|
HONOURS
|
RECORDS
|
KOP SONGS
|
KITS
|
PAST PLAYERS
|
CURRENT SQUAD
|
ANFIELD
Current Season: 2011-2012
The Premier League: TBD
The FA Cup: TBD
The League Cup: CHAMPIONS
[HIGHLIGHT]LFC FIRST TEAM[/HIGHLIGHT]
Goalkeepers:
1 Brad Jones
25 ***** Reina
32 Doni
Defenders:
2 Glen Johnson
3 Jos? Enrique
5 Daniel Agger
6 F?bio Aur?lio
16 Sebasti?n Coates
22 Danny Wilson
23 Jamie Carragher
34 Martin Kelly
37 Martin ?krtel
38 John Flanagan
49 Jack Robinson
Midfielders:
8 Steven Gerrard
11 Maxi Rodr?guez
14 Jordan Henderson
18 Dirk Kuyt
19 Stewart Downing
20 Jay Spearing
21 Lucas
26 Charlie Adam
33 Jonjo Shelvey
Forwards:
7 Luis Suarez
9 Andy Carroll
39 Craig Bellamy
Manager:
Kenny Dalglish
[HIGHLIGHT]FIXTURES & RESULTS[/HIGHLIGHT]
The Premier League
08/13 | H | Liverpool 1-1 Sunderland
Luis Suarez 12'
Match Report
08/20 | A | Arsenal 0-2 Liverpool
O.G. 78', Luis Suarez 90'
Match Report
08/27 | H | Liverpool 3-1 Bolton Wanderers
Jordan Henderson 15', Martin Skrtel 52', Charlie Adam 54'
Match Report
09/10 | A | Stoke City 1-0 Liverpool
Match Report
09/18 | A | Tottenham Hotspur 4-0 Liverpool
Match Report
09/24 | H | Liverpool 2-1 Wolverhampton Wanderers
O.G. 11', Luis Suarez 38'
Match Report
10/01 | A | Everton 0-2 Liverpool
Andy Carroll 71', Luis Suarez 82'
Match Report
10/15 | H | Liverpool 1-1 Manchester United
Steven Gerrard 68'
Match Report
10/22 | H | Liverpool 1-1 Norwich City
Craig Bellamy 45'
Match Report
10/29 | A | West Bromwich Albion 0-2 Liverpool
Charlie Adam 9', Andy Carroll 45'
Match Report
11/05 | H | Liverpool 0-0 Swansea City
Match Report
11/20 | A | Chelsea 1-2 Liverpool
Maxi Rodriguez 34', Glen Johnson 87'
Match Report
11/27 | H | Liverpool 1-1 Manchester City
OG 33'
Match Report
12/05 | A | Fulham 1-0 Liverpool
Match Report
12/10 | H | Liverpool 1-0 Queens Park Rangers
Luis Suarez 47'
Match Report
12/18 | A | Aston Villa 0-2 Liverpool
Craig Bellamy 11', Martin Skrtel 15'
Match Report
12/21 | A | Wigan 0-0 Liverpool
Match Report
12/26 | H | Liverpool 1-1 Blackburn
Maxi Rodriguez 53'
Match Report
12/30 | H | Liverpool 3-1 Newcastle United
Craig Bellamy 29' 67', Steven Gerrard 78'
Match Report
01/03 | A | Manchester City 3-0 Liverpool
Match Report
01/14 | H | Liverpool 0-0 Stoke City
Match Report
01/21 | A | Bolton Wanderers 3-1 Liverpool
Craig Bellamy 37'
Match Report
01/31 | A | Wolverhampton Wanderers 0-3 Liverpool
Andy Carroll 53', Craig Bellamy 61', Dirk Kuyt 78'
Match Report
02/04 | H | Liverpool 0-0 Tottenham Hotspur
Match Report
02/11 | A | Manchester United 2-1 Liverpool
Luis Suarez 80'
Match Report
02/25 | H | Everton (PSPT)
03/03 | H | Arsenal
03/10 | A | Sunderland
03/17 | A | QPR (PSPT)
03/24 | H | Wigan
03/31 | A | Newcastle
04/07 | H | Aston Villa
04/09 | A | Blackburn
04/14 | H | Fulham
04/21 | H | West Brom
04/28 | A | Norwich City
05/05 | H | Chelsea
05/13 | A | Swansea City
The FA Cup
01/06 | Third Round | H | Liverpool 5-1 Oldham Athletic
Craig Bellamy 30', Steven Gerrard 45', Jonjo Shelvey 68', Andy Carroll 88', Stewart Downing 90'
Match Report
01/28 | Fourth Round | H | Liverpool 2-1 Manchester United
Daniel Agger 21', Dirk Kuyt 88'
Match Report
02/18 | Fifth Round | H | Liverpool 6-1 Brighton & Hove Albion
Martin Skrtel 5', OG 44', Andy Carroll 57', OG 71', OG 75', Luis Suarez 84'
Match Report
03/17 | Sixth Round | H | Liverpool v Stoke City
The League Cup
Leave a Comment