Home
›
PEx International Entertainment
›
General Entertainment
Jon Hamm, the coolest guy in Hollywood
razzer_rising
PEx Influencer ⭐⭐⭐
OMG any fans out there of Jon Hamm?
He is best know for his Don Draper role in ABC's Mad Men. I first saw him in NBC's 30 rock where he played Tina Fey's love interest and a doctor who got favors because of his good looks - well who would not fall for him, right ladies. He's already a multi awarded actor nominated in emmys several times and won a golden globe as best actor in a tv series.
he is nominated yet again at emmys 2011, hope he wins it this time.
it would also be good if he gets to play James Bond or be the lead in a major Hollywood blockbuster.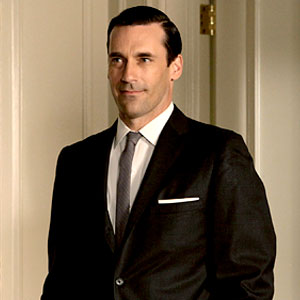 *okay*