Home
›
PEx Local Entertainment
›
Showbiz - Male Celebrities
COMMUNITY NOTICE: Please send your reports, concerns and other inquiries to admin "pexer99". This account will
handle all community functions for PinoyExchange. You can also email us at [email protected] For category related concerns, you can also send a message to one of our moderators. Check the updated list of moderators here.
JOSEPH MARCO = THE NEW KAPAMILYA = thread#1
ghiannemar73
vjoanne73
PExer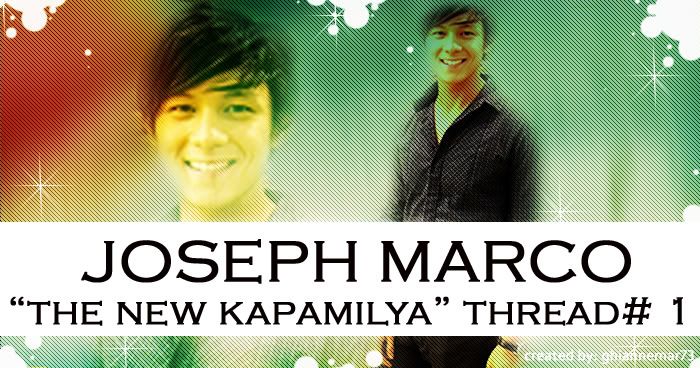 I THINK HE WILL BE PART OF
SABEL
... HE IS CUTE! LET'S SUPPORT HIM...
FEEL FREE TO ADD YOUR NAME OR LET US KNOW IF YOU WANT TO JOIN WE'LL ADD YOUR NAME....ENJOY POSTING!
FANLIST
1.
ghiannemar73
- Jowan
2.
pretty_enrich
- Anne
3.
simOnne06
- Sam
Leave a Comment