Home
›
PEx Local Entertainment
›
Showbiz - Female Celebrities
★ARA MINA★ with Generous Heart and still Moving On!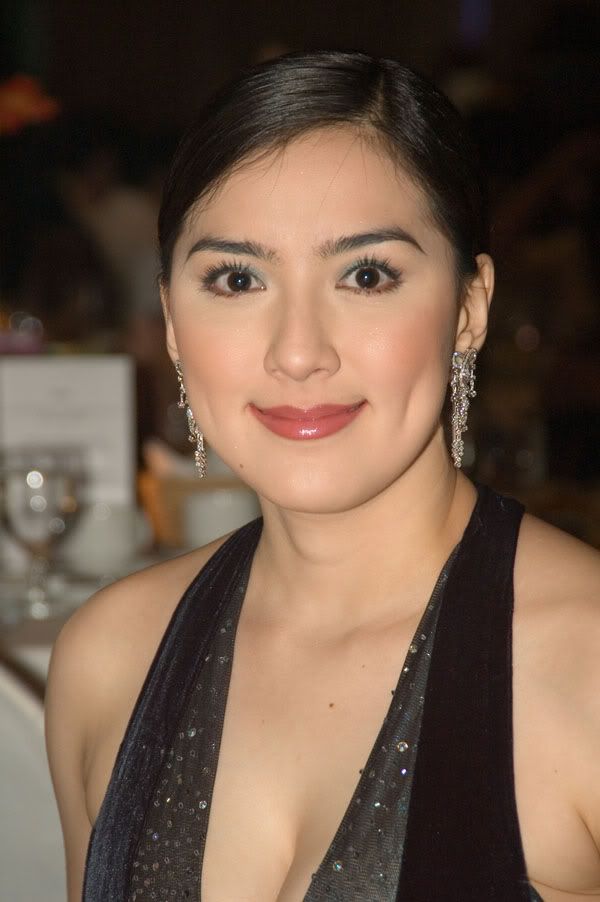 Ara Mina
is an actress, model and singer from the Philippines. Ara Mina is her screen name , she was born
Hazel Klenk Pascual Reyes
. The actress was the recipient of the 2004 for Golden Screen Award in a drama. She has starred in several television shows including Bubble Gang, Totoy Bato and Family Zoo. Her most recent role is in the GMA network television show ,Ilumina.
Mina's half sister , Cristine Reyes , is an actress with the ABS-CBN network. Her father is a former congressman for Quezon City. His name is Chuck Mathay.
Mina got her start in 1986 on the television show "That's Entertainment". She made her appearance on the show using her given name and had not yet taken her stage name. The actress very quickly gained roles in several films and television and has work steadily since. She has been nominated for five national awards and has won two of the five.
Ara Mina
is a mixture of everything nice and not. You can see her answer with straightforwardness all the intrigues thrown upon her, yet her sweetness reflects by her princess-style bedroom in her lucky house, which, unfortunately, is up for sale as of press time. But what makes Ara totally unique from all other sexy actresses and starlets emerging today?
Before she became Ara Mina, she was
Hazel Reyes
, born on May 9, 1979. Her mother was a former actress, model, and beauty queen. She was also Danica Gomez and Dara Mina. Reyes was actually her stepfather's surname. Her biological father was Chuck Mathay, a representative of Quezon City.
Ever since, Ara wanted to become part of the entertainment industry, perhaps inspired by her mother. At an early age of 7, she was already joining pageants sponsored by her school, where her usual talents will either be singing or acting. However, it was only in her stint in That's Entertainment, hosted by German "Kuya Germs" Moreno, that she got the first taste of show business. She was 13 years old then.
Like any other alumna of the youth-oriented show, she was trained in numerous artistic crafts, like singing, acting, dancing, and hosting. Yet despite her exposure, her career never took full flight.
Then sexy roles started pouring in. Hardly thin but very voluptuous, Ara Mina was considered very appealing and sensual by a variety of directors. She also decided to keep her present name, which was derived from the names of her other two sisters. She started appearing in numerous X-rated movies, such as Init Sa Tag-ulan, Sagad Sa Init, Pahiram Kahit Sandali, Tatlo Magkasalo, Banatan, Phone Sex, and Maldita. She was also a famous covergirl for a number of men's magazines in the Philippines such as FHM.
But Ara Mina is known to be a very patient and determined woman. Her luck turned positive when she was offered the role of a Chinese woman named Richelle Go who was in love with a Filipino man (played by Richard Gomez ) in Mano Po. She was able to bag a Best Actress Award for her subtle yet very strong performance. This was followed by her portrayal as a woman who's lost faith in religion in Ang Huling Birhen Sa Lupa, which shares a similar plot with Himala of Ishmael Bernal.
Ara Mina is also a regular cast of Bubble Gang, GMA 7's comedy show, which is on its way of celebrating its 10th year anniversary. She was able to showcase her comic side, which could be far-fetched from the roles she currently plays in other TV shows and in the movies. She's also a singer too, whose first single Ay Ay Ay Pag-ibig became an instant hit among the masses with its catchy lyrics and tune. Meanwhile, she considers her second album, Moving On, as her way of going past all the intrigues that may be surrounding her private life, including a public spat with Aiko Melendez, the erstwhile wife of her then beau Jomari Yllana. Her third album will be released soon.
Entrepreneurship is also one of Ara Mina's expertise. If she's not taping any shows or movies, or if she's not abroad doing concerts, she keeps her hands full in her number of businesses. She owns Osteria 88, an Italian restaurant, and is a co-owner of Bubble Gang Toppings, whose other managers include the rest of her show's co-stars. She is also managing Posh, a talent agency, for over a year.
Ara Mina is also an avid collector of things. She has toy cars, angel figurines, and more than 200 bottles of perfume.
Television shows
Ilumina-(2010 GMA Network)
Tinik Sa Dibdib - Trixie / Trixha Veneracion - Marquez (2009 GMA Network)
Dapat Ka Bang Mahalin?[2] - Glacilda Bautista (2009 GMA Network)
Totoy Bato[3] - Elena Magtanggol (Special Guest Role) (2009 GMA Network)
Ligaw na Bulaklak (ABS-CBN)
Prinsesa ng Banyera (ABS-CBN)
Bubble Gang (GMA Network)
Lupin - Sister Anna Nicole (2007 GMA Network)
Magpakailanman (GMA Network)
Mars Ravelo's Darna - Dyesebel (Special Guest Role) (2005 GMA Network)
Mulawin (GMA Network)
Te Amo, Maging Sino Ka Man (GMA Network)
Kung Mawawala Ka (GMA Network)
Family Zoo (Q)
Kiss Muna (GMA Network)
Super Klenk (GMA Network)
Ibang Klase (GMA Network)
Sang Linggo NAPO Sila (ABS-CBN)
Saturday Entertainment (GMA Network)
That's Entertainment (GMA)