Home
›
PEx Local Entertainment
›
Showbiz - Female Celebrities
COMMUNITY NOTICE: If you are having trouble in your account access, please do send us a message at
[email protected]
for assistance.
♥RHIAN RAMOS♥It's not wt othrs say abt U dat matters,it's wt U believe abt urself#15
samecut123
always
PEx Influencer ⭐⭐⭐
♥RHIAN RAMOS♥It's not what others say about YOU that matters, it's what you believe about yourself.#15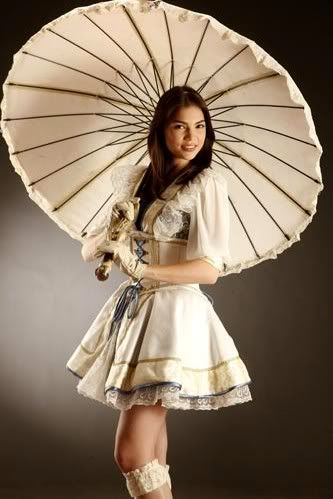 Rhian Ramos as Romana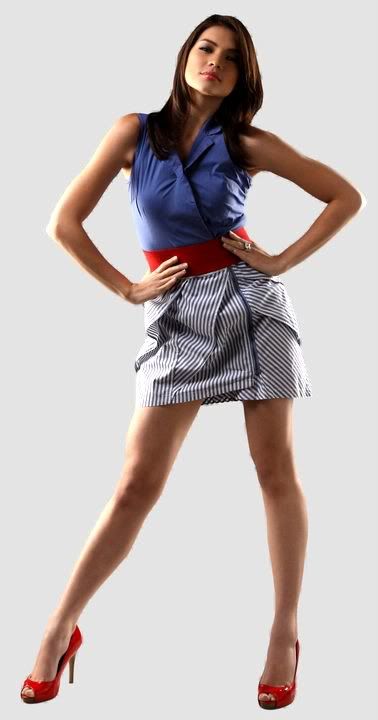 Rhian Ramos as Hillary Welcome Cyberhians To Our New HOme♥ RHIAN DENISE RAMOS HOWELL ♥
Nicknames: Rhy, Rhi, Ryan, Denise
*Screen name: Rhian Ramos
*Born :October 3, 1990 (age 18)
*Alabang, Muntinlupa, Philippines
*Occupation : Actress / Model
*The "McJelly Trio Girl" made her big television debut as Leah, Captain Barbell's love interest. Not only did she capture the hero's heart, she captivated viewers everywhere who fell for her innate talent and natural beauty.
*Personal*
*Full Name : Rhian Denise Ramos Howell
*Claim to fame: "I think when I stepped in the audition room for the McDonald's ads, God already had showbiz in mind because the was everything happened was as if the ad was reserved for me."
*Unforgettable moment: The phone call that turned my life around. Nung nalaman ko na ako 'yung napili para gumanap kay "Leah" sa Capt. Barbell."
* Favorites:*
*Rhian's hit list:
1. She loves to eat and watch movies.
2. Rhian has a pet doberman named Claw.
3. Her fave actor is Tom Hanks.
4. Movies that she love are Peter Pan, Gladiator, Spider Man 1
5. Rhian's fave bands are Up Dharma Down, Radioactive Sago Project and Urbandub.
6. The Very Hungry Caterpillar
by Eric Carle is her fave book.
*Star Trivia*
Rhian's unforgettable childhood memory was, "Sitting at the side of a tennis court as a child and getting hit by the ball… ouch!". She describes herself as complex, persevering, genuine, passionate, obsessive-compulsive and chirpy.
*Q & A*
On the spot:
Why did you enter showbusiness?"I suppose God wanted it for me. GMA-7 called me after seeing an advertisement I did and asked me to go to the auditions for Capt. Barbell. I didn't want to, but my parents made me… good thing they did because I got the role and am enjoying myself.."
If you weren't in showbiz, what kind of career would you have? Modeling, student
What is your biggest frustration/regret? "When I do something out of obligation and not trying my best."
What do most people not know about you? "I'm just like everyone else! I have my own weird insecurities, my own special talents and my own kapalpakans! I can't ride a bike, I have a birthmark on my left bum and lagi akong nabubulol!"
What are you most proud of? "That I'm a real person. I'm just me, I don't pretend to be anyone else. I make mistakes and I accept that no one is perfect and kasali na ako doon. I don't pretend to be anything more or anything less than what I am."
What do you value most? "My morals, my beliefs, my religion, my purity, my family, my friends, my God and myself."
What do you want to achieve?
"I just want to get to the point where I am content, where I don't need random things or certain people to make me feel complete. Actually, I've achieved it."
What is your advice to aspiring artist? s"Just go for it. Never give up.
WE LOVE YOU RHIAN
Leave a Comment