Home
›
PEx Local Entertainment
›
Showbiz - Female Celebrities
COMMUNITY NOTICE: If you are having trouble in your account access, please do send us a message at
[email protected]
for assistance.
~ T * H * E * * * M * E * G * A * S * T * A * R (thread XIV) ~
itlogmo2
Member
PExer
WELCOME TO OUR NEW HOME SHARONIANS
January 6, 1966 - a star was born.Who would have known that this child would become the Philippines' brightest star .... :flower:The MEGASTAR :flower: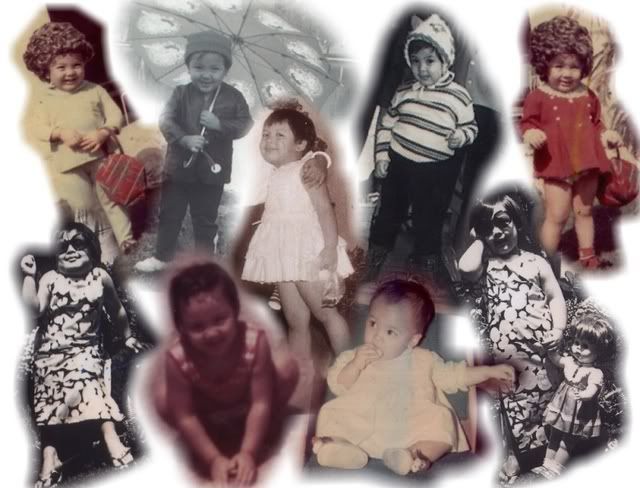 Early life
Her mother, Elaine Gamboa-Cuneta, hails from Santa Ana, Pampanga while her father Pablo Cuneta (1910–2000), was a mayor of Pasay City for four decades. She is half-Tagalog on her paternal side and one-fourth Kapampangan and one-fourth Spanish-American on her maternal side.
Cuneta grew up surrounded by music, listening to her dad's collection of 45s, 78s and 33 1/3s. Her aunt is '60s Shingaling Sweetheart Helen Gamboa. Cuneta during her early years made her first TV appearance in Kuya Ike Lozada's show, in the Bulilit portion, where she mimicked her Tita Helen's songs. Cuneta was just as young when she appeared in her first movie, the Rosanna Ortiz-George Estregan starrer Lovers for Hire. She played one of Roderick Paulate's playmates.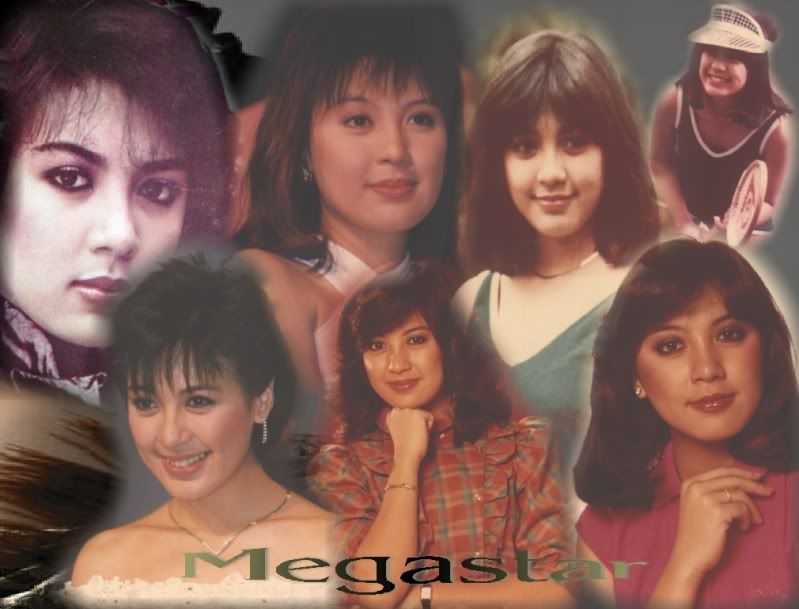 1978-1983: Rise to Fame
Cuneta first appeared on Philippine pop charts in 1978 as a 12 year old, singing "Mr. D.J." which was very popular and earned her the title of "D.J.'s Pet" (which was also the title of her first album). Other hit albums followed, and Cuneta was asked to sing on many movie soundtracks of the time - becoming the first "movie soundtrack star" in the country.
She starred in projects from Viva Films. At age 15, her first feature film, 1981's Dear Heart paired her with fellow teeny-bopper Gabby Concepcion. The movie was a huge success thus crowning her as the Popular Teenage Queen of RP movies by Guillermo Mendoza Memorial Scholarship Foundation, Inc. (GMMSF).
Her early movie roles launched her as a "poor little rich girl". Although raised in an influential rich political family, she appealed to the sosyal (socially rich) and masa (poor masses) crowd of Philippine society, with her intelligence, humor and down-to-earth personality.
She started hosting with other teenage prodigies on GMA Supershow, later called Germspesyal, with German Moreno and C.U.T.E. (Call Us Two For Entertainment) with her aunt from Pampanga, former actress Helen Gamboa, via GMA 7.
She paved her way to fame in the early 80's as a young recording artist and eventually made it successful as a teen actress. Being one of the top stars amongst her contemporaries, Cuneta earned acting awards in her early years in the business. Bukas Luluhod Ang Mga Tala was her history-breaking movie in 1984 and followed by another certified blockbuster Bituing Walang Ningning in 1985, and was tagged as
The Philippines' Megastar
.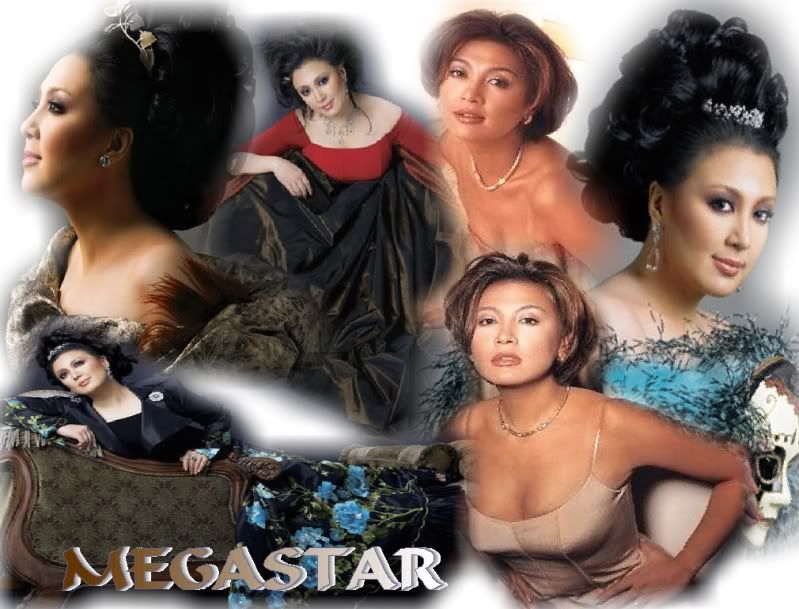 1984-Present: Mega Stardom
Cuneta's success was witnessed by many of the Filipino people. Her movies were all box-office hits, crowning her the Box-Office Queen for many years from 1984 where she wore her first crown. Her recordings were chart-toppers and her television shows were loved by many Filipinos. Her acting abilities were also recognized by the critics and various award-giving bodies granting her the Grandslam Best Actress in 1996 for the movie Madrasta. She became a household name in the Philippines resulting in her face being seen everywhere: on big billboards, on TV commercials and in product endorsements. Her popularity made her one of the most admired Filipinos.
Her musical-variety show, The Sharon Cuneta Show was one of the longest running television shows in Philippine show business from 1986 through 1997.
She achieved consistent recognition both in her recording and acting career. Cuneta's movie projects were mostly certified blockbusters and history-breaking.
Cuneta achieved mega stardom since then and considered as one of the Philippine cinema's greatest box-office queens.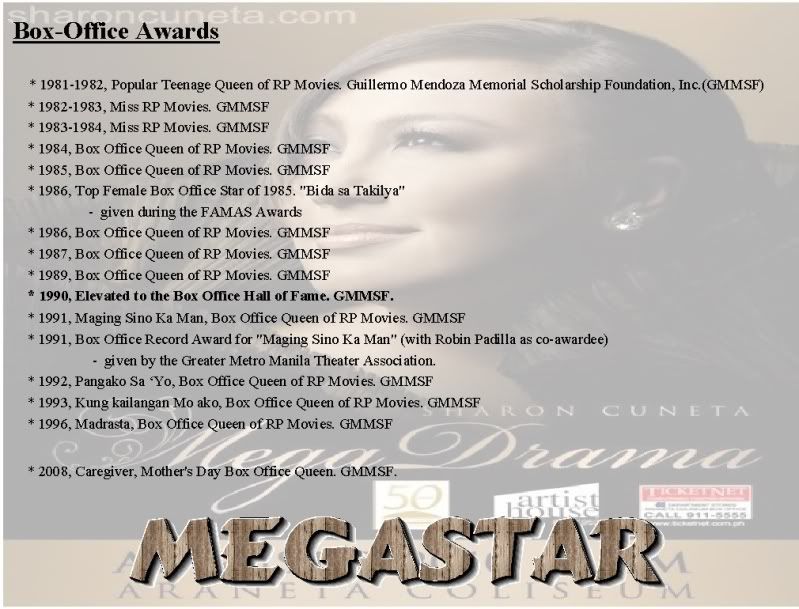 1980's-The New Philippine Movie Queen
1984 was the year when Cuneta's producers at Viva Films planned to change her image from poor-little-rich-girl image into from rags to riches type of movies. She made three movies that year including the movie Bukas Luluhod ang Mga Tala which broke all box-office records and made her the new Box-office Queen. She continued to make movies following the rags to riches formula and most of those successful movies came from popular comic novels like Bukas Luluhod Ang Mga Tala, Dapat Ka Bang Mahalin, Bituing Walang Ningning and Babangon Ako't Dudurugin Kita to name a few. She also won the Best Actress Award for the movies "Dapat Ka Bang Mahalin?" from FAMAS Awards and "Sa Hirap at Ginhawa" from Film Academy of the Philippines.
Because of her popularity, and her movies were acknowledged as having established a consistency at the box office, the Philippine press began to refer to her as '
Megastar
'.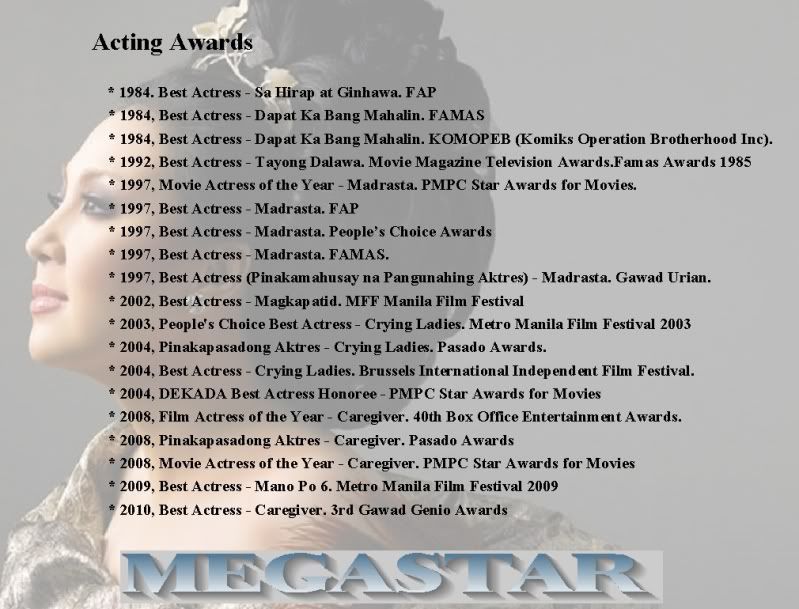 1990's-Grandslam Best Actress Era
Cuneta's reign as box-office queen even made stronger when she did movies with the popular action stars like Fernando Poe Jr. (Kahit Konting Pagtingin-1990) Robin Padilla ,(Maging Sino Ka Man-1991), Ramon 'Bong' Revilla Jr. (Pangako Sa 'Yo-1992), Rudy Fernandez (Kung Kailangan Mo Ako-1993) to name a few. All those movies were certified blockbusters, although she was already elevated to Hall of Fame as Box-Office Queen in 1990, she was crowned again in 1991 through 1993 because of the success of her movies.
For the first time, in 1996, Cuneta made a movie outside her mother studio Viva Films via the movie Madrasta from Star Cinema. This movie gave her the Best Actress Award from all major award-giving bodies in the Philippines, hence a Grandslam win for her outstanding performance in the movie. Cuneta became one of the few actresses (along with Nora Aunor, Vilma Santos, and Lorna Tolentino) to be given a grand slam best actress award in Philippine Cinema. In this era, she achieved continuous recognition in her recording, hosting and acting career.
On April 28, 1996, Sharon Cuneta walked down the aisle for the second time, to marry Senator Francis "Kiko" Pangilinan. She left the country for a while to be with her husband in Boston who was studying at Harvard University. Even though Cuneta was not in the country, she remained in the limelight because of her many TV commercials that Filipinos were able to view everyday. She did two movies before she left for the States. When she arrived in 1998, ABS-CBN produced a talk show for her entitled Sharon.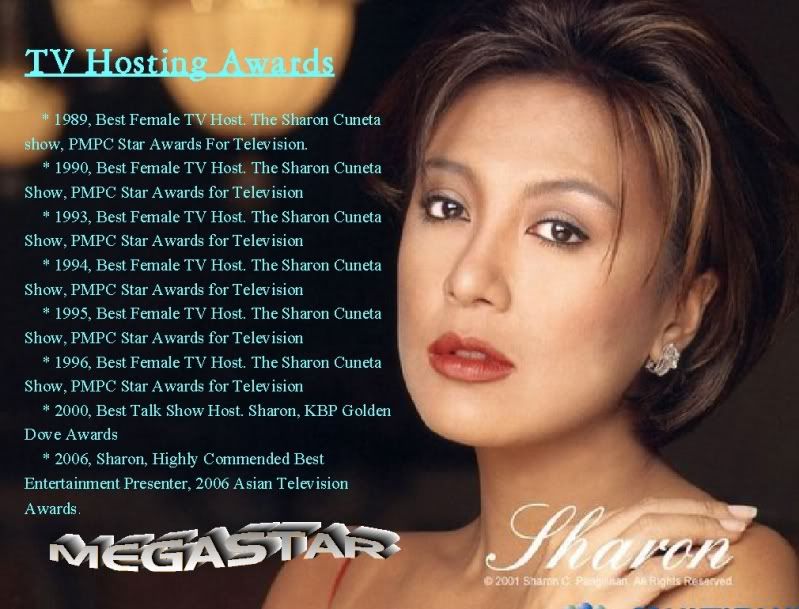 2000's- Mega30, Three Decades of Megastardom
Year 2000, Cuneta managed to maintain her status as the Queen of Philippine movies by filming another blockbuster movie from StarCinema entitled Minsan Minahal Kita.
Cuneta's late father, Pablo Cuneta, was mayor of Pasay City for four decades. He died at the age of 90 in September 2000.
She gave birth to her second child Simone Francesca Emmanuelle (Frankie) in December 2000 and her third daughter was born, Mariel Daniella Sophia (Miel), in September 2004, and decided to leave her television show.
In 2002, at age 36, Cuneta was given a Lifetime Achievement Award by the Board of Directors of the Phil. Association of Recording Industry via the Dangal ng Musikang Plilipino Award on her 25th years in music industry.
In 2003 she made a film with independent producer Unitel Pictures entitled Crying Ladies. With this film she won a Best Actress award from The Brussels International Independent Film Festival held in 2004. Prior to that, she was awarded Best Actress locally by PASADO Awards and People's Choice in the 2003 Metro Manila Film Festival.
She did not make any movies from 2004 through 2007 while she concentrated her career in television and music.
Her album Isn't it Romantic was so successful that it gave Sharon her first DIAMOND RECORD award
and was followed by a volume 2 album that reached platinum records.
On January 6, 2006, The Megastar returned to television from her maternity leave with a 40th birthday celebration on ABS-CBN's Ang Pagbabalik Ng Bituin ("The Return of the Star"). The following month, a new talk show entitled Sharon aired, which she is currently hosting.
After a long rest from filmmaking, she made movie comeback via Caregiver in 2008 which, according to ABS-CBN, is their most expensive film. In this film, Cuneta played the role of a school teacher working abroad as a caregiver. The movie was a certified blockbuster making it one of the highest grossing films of 2008. This movie gave Sharon multiple best actress awards.
Her Long Time Nanny Loreta Benitez aka Yaya Luring Passed away Last December 19, 2009 at the age of 83 due to cardiac arrest.
On January 12, 2010, coinciding with her annual birthday show, her self-titled magazine Sharon at Home was launched and has since become one of the best-selling titles of ABS-CBN Publishing.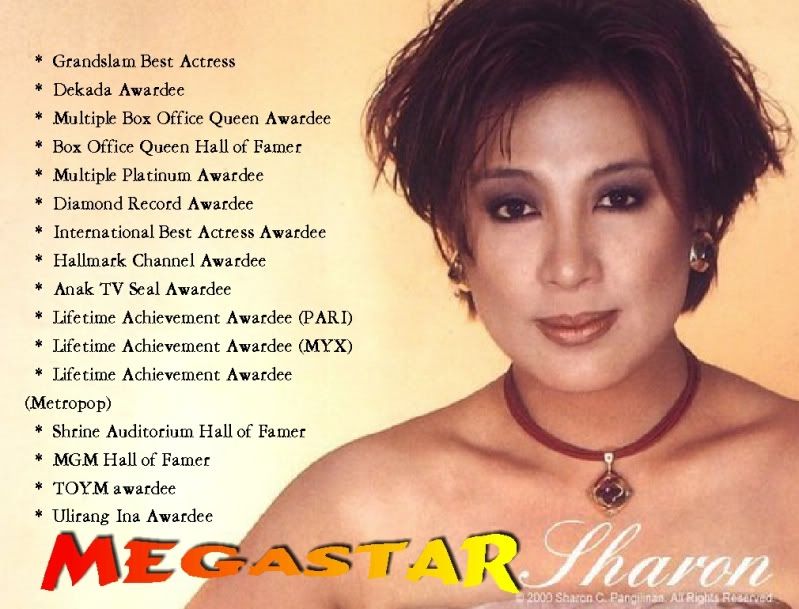 International Success
Cuneta is the first and only Filipina artist to have performed at a SOLD OUT concert at the Los Angeles Shrine Auditorium in 1988 and 6 more SOLD OUT concerts after that. Her poster is included in The Shrine's Hall of Fame right next to stars like Michael Jackson, Barbra Streisand and the Ballet Folklorico de Mexico. Her concert created a traffic jam in the 90's and puzzled the former Mayor of Los Angeles Tom Bradley. After hearing of her success, the mayor attended the concert and awarded Cuneta with an Honorary Key to the City of Los Angeles.
She sang a duet in the 2001 with Hong Kong star Andy Lau, with whom she sang "In Your Eyes" composed by Jim Brickman.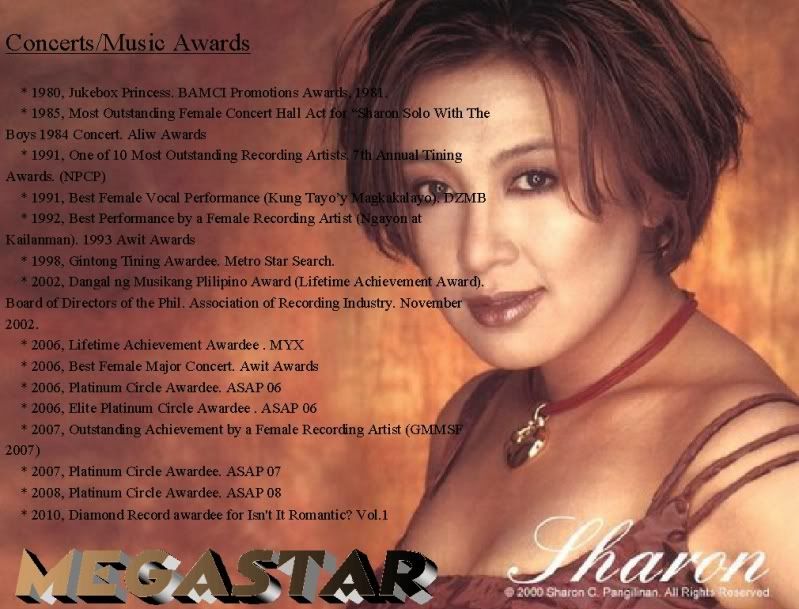 articles courtesy of wikipedia.
Leave a Comment