Home
›
PEx Hobbies
›
Music Fans
Speak your mind, but mind what you post. Let's not spread disinformation and/or misinformation.
KYLA: Making Us Feel that We are Loved (Thread 14)
purpledaze
PExer
KYLA: Making Us Feel that We are Loved (Thread 14)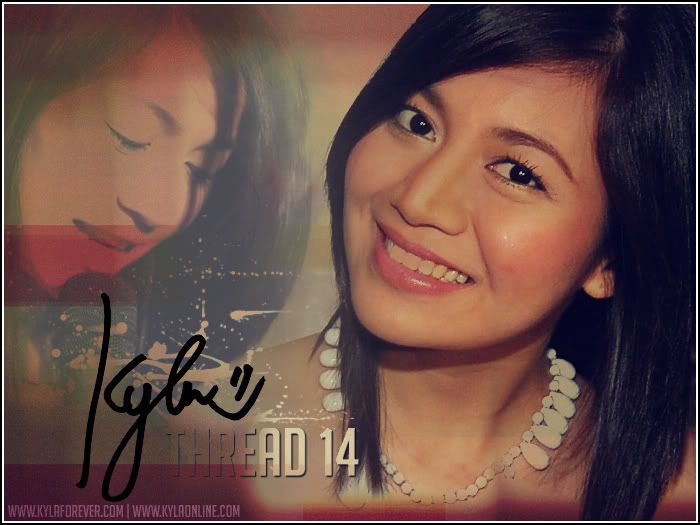 >>>
KylaOnline (Official Website)
<<<
KYLA
Beautiful Days with KYLA...part II
Keeping It Real...Kyla part III
--StiLL kEepiNg it rEaL... KYLA pArt IV--
Soulfully Heartfelt...KYLA..part V
SoulfuLLy cRazY!!!...KYLA...PART VI
KYLA: True Blue R&B Royalty PART VII
Still KYLA... For The Rest Of Our Lives PART VIII
Powerful Yet Soulful...KYLA (PART IX)
KYLA: The Only RnB Princess in our Hearts (PART X)
KYLA: R&B Princess, Quality Music at its finest (PART XI)
KYLA: R&B Princess, Producing quality and soulful music from her heart (Part XII)
Bonggang Bonggang KYLA: It's Her Turn (Part XIII)
Kyla has been singing for almost 10 years now. She is now on her seventh album. But she still feels she needs to accomplish more. "I want to have a triple or even a quadruple Platinum album," she muses. Given her good sales performance, that can happen anytime. But then not that I think she needs to. As the local R&B princess, she is already a consistent hitmaker. Examples are Hanggang Ngayon, I Don't Want You to Go and Ngayong Wala Ka Na.
Besides, I think it is already remarkable that she is one of the few girls in local showbusiness who has managed to steer free of gossip columns or has ever been in some sort of scandal. She has supportive parents and siblings who can also sing but prefer to pursue their own careers. She has been in a serious relationship with a basketball star boyfriend for three years now. Rich Alvarez is also very supportive but like her family, he also keeps things low-profile.
The only times Kyla gets into the news is when she sings, like now with the release of a new album, Heart to Heart. "This is something new to me. After releasing six albums that truly helped me grow artistically and professionally, I wanted to do something on my seventh album that I could be more proud of not just being a singer but a professional artist in all aspects. It was a great experience."
There are three originals in the CD. Two of them, Back in Time and You Make Me Feel were co-written by Kyla with Jay-R. The other one is Tahan Na by Toto Sorioso. Hopefully one, or all of them will become hits and give her a multi-platinum award. For now though, what is sure to go big with local buyers are the covers.
Her sixth album, the gold-selling Heartfelt, which came out a year ago was also mostly made up of covers. One, in fact, the Taylor Dayne classic Love Will Lead You Back became one of Kyla's biggest hits. Listeners also raved about her rendition of the standard Over the Rainbow, which was known as her competition song when she was starting out.
That a lot of people enjoy hearing her sing is no surprise. Kyla is thankfully one of those artists who has early on developed her own style and has a distinctive, easily recognizable voice. She has never been afflicted with the plakang-plaka syndrome. So she is able to take these old songs and make them her own.
Lead cut is the title song, Heart to Heart, a Kenny Loggins hit in the '80s. Others are I Miss You by Klymaxx; Old Friend by Phyllis Hyman; Love on a Two Way Street by Smokey Robinson; I'll Never Give Up by Amy Holland; Stay Awake by Ronnie Laws; I'll be Over You by Toto; Drive by Cars; I Can't Tell You Why by The Eagles; Misty Glass Window by Artstart; Bus Stop by The Hollies; Ribbon in The Sky by Stevie Wonder; and as a bonus track, David Foster's My Grown Up Christmas List which had been recorded by Natalie Cole, Amy Grant, Michael Bublé and others.
She says, "I hope everyone will listen to every song and sing it from the heart like I do." Well done, Kyla.
By Baby A. Gil
Source:
PhilStar.com
This discussion has been closed.