Home
›
PEx Local Entertainment
›
Showbiz - Male Celebrities
COMMUNITY NOTICE: Please send your reports, concerns and other inquiries to admin "pexer99". This account will
handle all community functions for PinoyExchange. You can also email us at [email protected] For category related concerns, you can also send a message to one of our moderators. Check the updated list of moderators here.
Home of Luisters:Luis Manzano:Flash Bomba Superhero for All Seasons [PART 9]
rossmyla
Member
PExer
LUISTERS! THIS IS OUR 9TH THREAD! WELCOME EVERYONE!!
Home of Luisters:Luis Manzano:Flash Bomba Superhero for All Seasons [PART 9]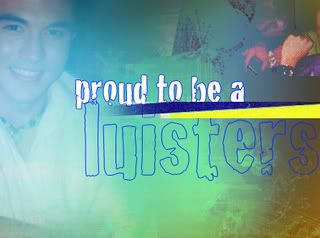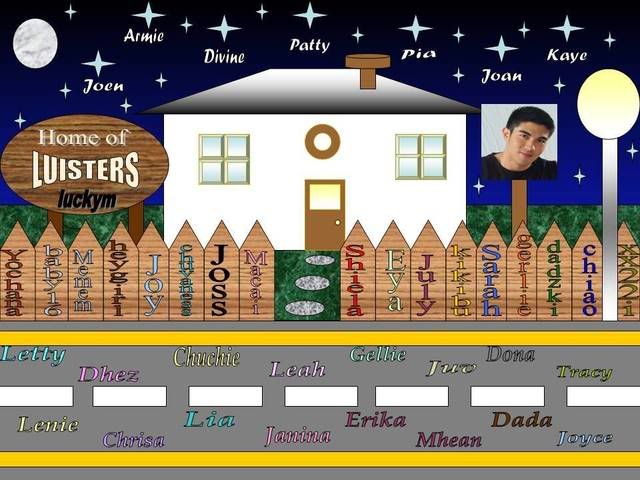 ***********************

[highlight]Luister – Luis Manzano's Threads
[/highlight]
LUIS MANZANO PART ONE
LUIS MANZANO PART TWO
LUIS MANZANO PART THREE
LUIS MANZANO PART FOUR
LUIS MANZANO PART FIVE
LUIS MANZANO PART SIX
LUIS MANZANO PART SEVEN
LUIS MANZANO PART EIGHT
************************
Lucky's Blog
************************
NipZo's Myspace
***********************
[highlight]
NipZo - Luis Manzano & Anne Curtis Threads
[/highlight]
Soulmates Episode I
Soulmates Episode II
Soulmates Episode III
********************
[highlight]
LUINI - Luis Manzano & Toni Gonzaga Threads
[/highlight]
Luis M & Toni G. Loveteam {Part I}
[URL="http://pinoyexchange.com/forums/showthread.php?t=271735
"]Crazy for you: Luis Manzano & Toni Gonzaga {Part II}[/URL]
Crazy for you: Luis Manzano & Toni Gonzaga {Part III}
Luini: Luis Manzano & Toni Gonzaga: "He Makes The Impossible, Possible" {Part IV}
Luini: Luis Manzano & Toni Gonzaga: "My Heart Beats for You" {Part V}
Luini: Luis Manzano & Toni Gonzaga: "I've Fallen for You" {Part VI}
Luini: Luis Manzano & Toni Gonzaga: "Friendship, Love, Time & Faith" {Part VII}
[url="
http://www.pinoyexchange.com/forums/showthread.php?t=332051"]LUINI: Lucky Charm Manzano & Bb. Gonzaga "The Friendship Never Ends" {Part 9}[/url]
LUINI: Luis Manzano & Toni Gonzaga: "Still there for each other!" {Part 10}
LUINI: Luis Manzano & Toni Gonzaga: "Just like a TATTOO, you'll always have US" {Part 11}
LUINI: Luis Manzano & Toni Gonzaga: Ang Romansang Walang Malisya {Part 12}
********************
[highlight]
Lucky Charmer - Luis Manzano & Sarah Geronimo Thread
[/highlight]
LUIS MANZANO and SARAH GERONIMO:The Lucky and the Charming<1st LuckyCharm thread>
********************
[highlight]
Luckygel - Luis Manzano & Angel Loscin Thread
[/highlight]
LUIS MANZANO and ABGEL LOCSIN <Nothing Can Keep Us Apart> Part 1
********************
[highlight]
Flash Bomba - Luis Manzano as Flash Bomba Thread
[/highlight]
LUIS MANZANO: ABS-CBN: Komiks Presents FLASH BOMBA
********************
Leave a Comment