Home
›
PEx Local Entertainment
›
Showbiz - TV
Petition: BEGIN AIRING TAYONG DALAWA on JANUARY 2009
huwatttt
PExer
Petition: BEGIN AIRING TAYONG DALAWA on JANUARY 2009
WHY?
- To prepare
a blazing-hot full trailer
that will excite everyone but will not reveal plot twists to maintain an element of suspense.
- For kapamilyas to get to
watch every single episode
(since the busy holidays may hinder primetime enjoyment, airing new shows during this season is highly dangerous.)
- To give way for a little more
acting workshops
and
training for fight scenes.
- To let the Kimerald tandem have a day or two for rest in the middle of Shake, Rattle & Roll and Tayong Dalawa tapings.
- To heighten the
hype
and increase the
promotions.
-
TO GIVE 2009 A GRAND WELCOME OFFERING ALA SANA MAULIT MULI!
:bop:
JOIN THIS PETITION! PLEASE LIST DOWN YOUR REASONS.
ABS-CBN MANAGEMENT: PLEASE GIVE IN TO OUR REQUEST!
Credits to the owners of these photos: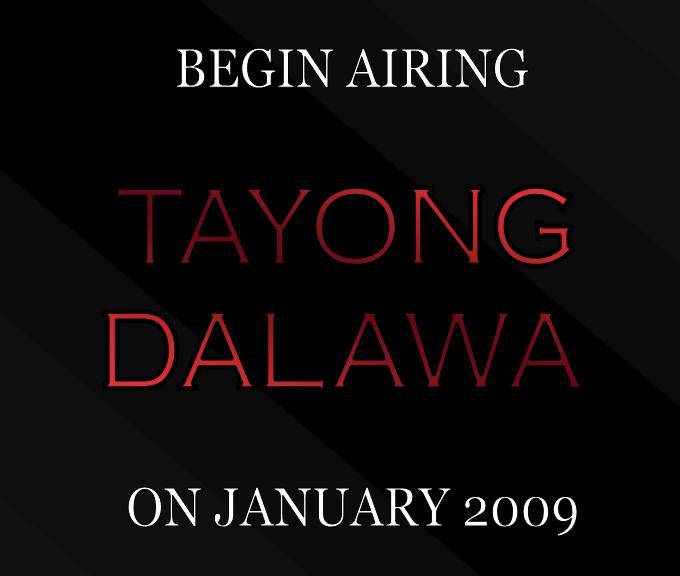 Link: ^^
http://img8.uploadhouse.com/fileuploads/3076/3076618d9ef1809deb4f7d5bb67723b83485d02.jpg