Home
›
PEx Local Entertainment
›
Showbiz - TV
COMMUNITY NOTICE: Please send your reports, concerns and other inquiries to admin "pexer99". This account will
handle all community functions for PinoyExchange. You can also email us at [email protected] For category related concerns, you can also send a message to one of our moderators. Check the updated list of moderators here.
Miss Universe 2008: Crowning of the Global Queen on the World Stage
The Cosmopolite
At home in the World
PExer
2008 Miss Philippines-Universe Jennifer Barrientos
is out there nowadays competing (for the Philippines) with more than 80 countries of the whole world for the
prestigious crown and title of MISS UNIVERSE
.
All eyes in the entire world will be on Vietnam as it hosts the internationally celebrated Miss Universe 2008 Pageant and Grand Coronation
in
Nha Trang City, Vietnam
on
July 14, 2008
(daytime, on the Eastern Hemisphere) and
July 13
(night time, on the Western Hemisphere).
As the host for this year's
globally renowned Miss Universe competition
, which will be simulcasted and is expected to be watched at the same time by
more than two billion viewers (online and TV) worldwide
, Vietnam wants to put on a show that the world will not forget.
"
The Miss Universe 2008 Pageant should showcase the unique national features of the host country (Vietnam) while meeting all the highest standards that the U.S. and global audience have come to expect
," said by Le Xuan Than, a Vietnamese official of the pageant's organizing committee.
The Official Candidates (nations-delegates from all over the world) of the 2008 Miss Universe Contest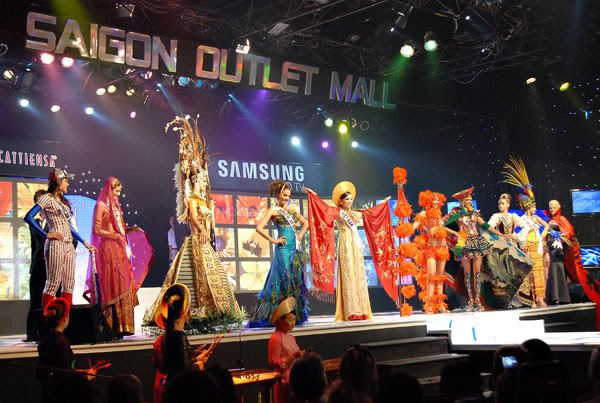 Some of Miss Universe 2008 Delegates in Their Traditional and Cultural, National Costumes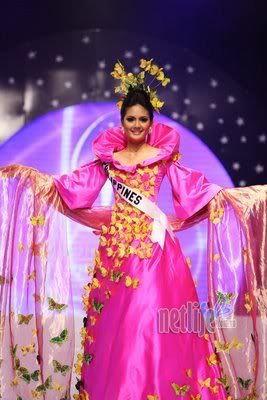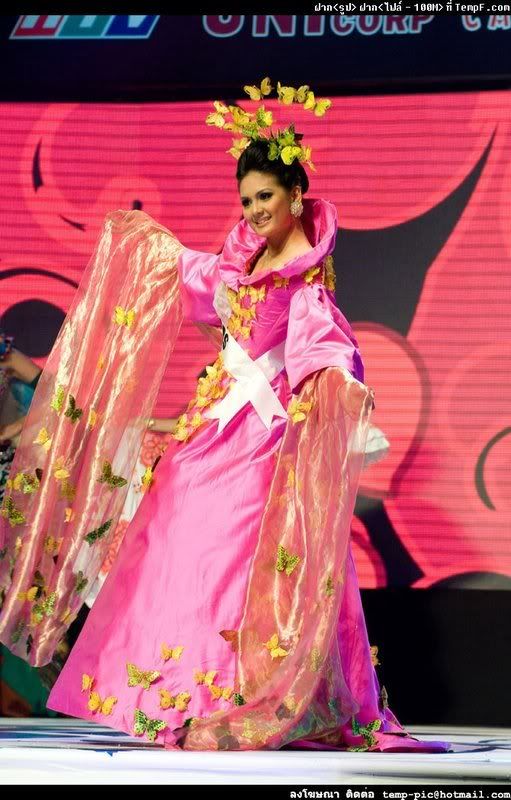 Miss Philippines-Universe 2008 Jennifer Barrientos in her Philippine National Costume at the ongoing 2008 Miss Universe Pageant in Nha Trang City, Vietnam
Will she make it and become a
world queen
and the
third Miss Universe of the Philippines
(after
Gloria Diaz-1969
and
Margie Moran-1973
)?
For more detailed, interesting, exciting and beautiful infos on this prestigious world event, click on this,
The 2008 MISS UNIVERSE PAGEANT in Vietnam
Leave a Comment