Home
›
PEx Local Entertainment
›
Showbiz - Female Celebrities
Discuss your bets and predictions on who will be the next
Miss Universe
. 👑
PDA2 Beatriz "bea" Munoz - The Sweet Chanteuse
pink_skull24
PExer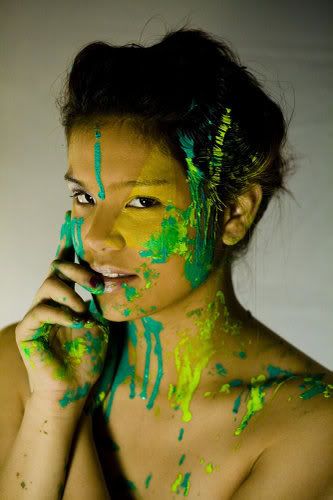 Full Name: BEATRIZ MUNOZ
Age: 18
Birthdate: 27 February
Place of Birth: Manila
Height: 5'5"
Weight: 118 lbs.
Racial Descent: Filipino
Civil Status: Single
Occupation: Student
Educ. Attainment: 2nd Year College
School Last Attended: College of Saint Benilde
Favorite Singers: Lea Salonga, Whitney Houston
Musical influences: Lea Salonga
Discovering my voice: When I was singing in the shower and someone said I had a nice voice.
First song ever performed: Tomorrow
Musical instrument I can play: None
Musical instrument I'd like to learn: Piano and guitar
Greatest achievement: Making it to PDA
Greatest Dream: To be looked up on. Be known for something.
Quote Me: "With my imperfection, I'm being true to myself."
Notes on Bea:
Born a princess, everything that Bea could ever want is just within her reach. Until she started to wish for something else, that is, to be part of a world outside her own. A world where only the tough and the talented survive. All the more reasons for Bea to want it. She knows she can be tough; she believes she has the talent. So she has set herself up to face every challenge because she wants to prove that even in this other world she can be a princess.
Bea is not all alone, though, with the handful of competent mentors and a band of fellow dreamers, one of whom happens to be the special man in her life. Someone she can sing, learn and build her dream world with.